Irvine chancellor receives UC Presidential Medal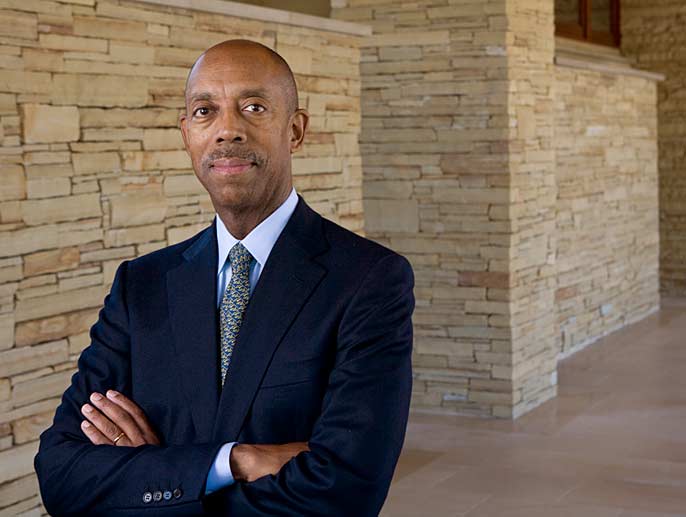 University of California President Janet Napolitano has awarded the UC Presidential Medal to outgoing UC Irvine Chancellor Michael Drake. She noted Drake's transformative legacy, including both physical and academic enhancements to the campus, the first new public law school in California in 40 years, and a 90 percent increase in student applications.
"Your wise leadership, discerning mind and ever-compassionate humanity have profoundly enriched the university and have contributed immeasurably to UC Irvine's stature among the leading research universities of the world," Napolitano said. "Your steadfast efforts as an eminent physician and highly respected educator have ensured that the lamp of learning continues to burn brightly, illuminating the educational path to a better life for countless underrepresented and disenfranchised students."
Drake was appointed UC Irvine's fifth chancellor in 2005. He will complete his service June 30 and become president of The Ohio State University.
The UC Presidential Medal was established in 1997 to recognize extraordinary contributions to the University of California or the community of learning. Jack W. Peltason, former UC president and UC Irvine's second chancellor, also received the medal this year.