August 21, 2015
Elise Anderson
,
UCLA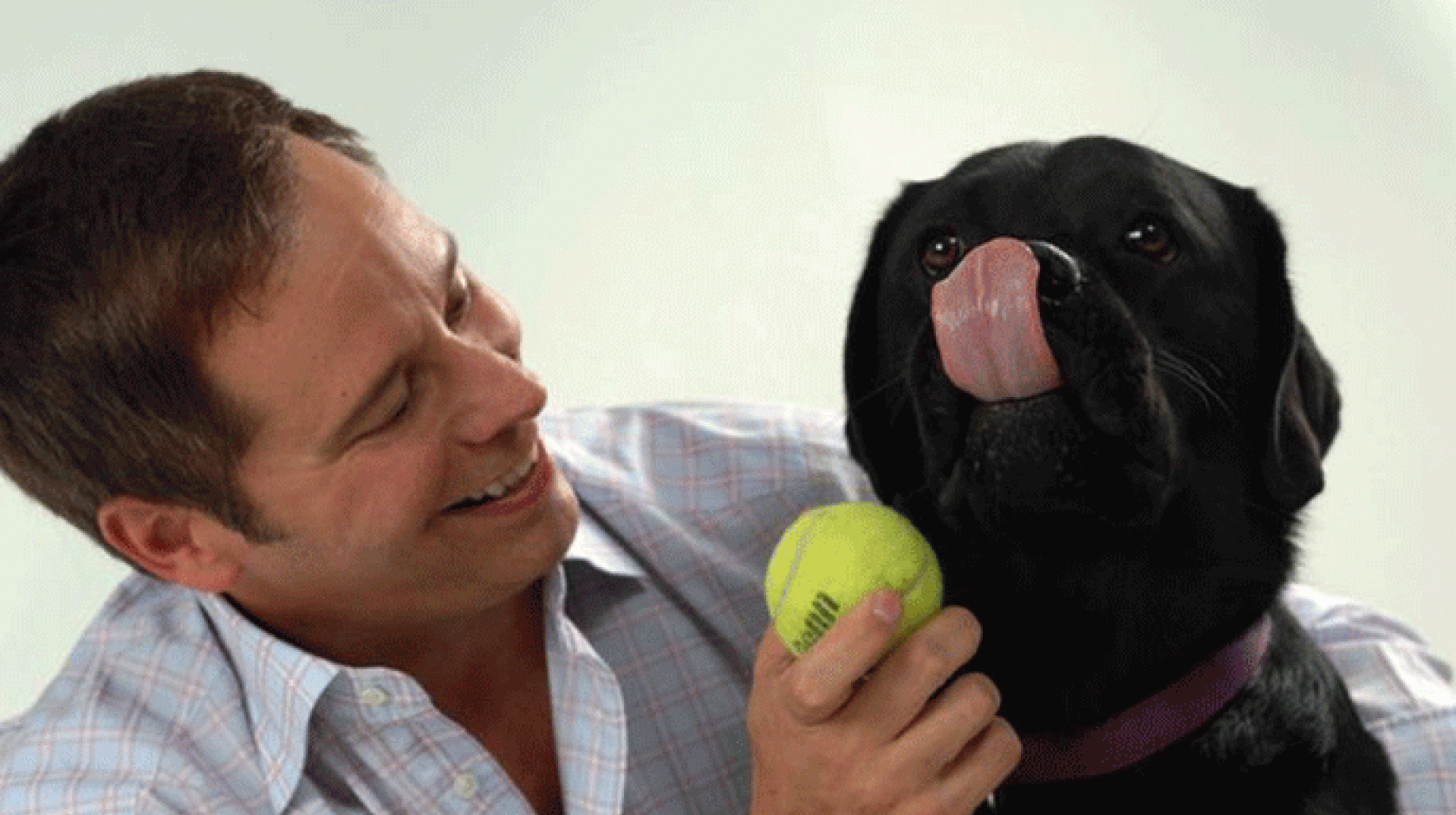 How many pets can take credit for the launch of a new business venture? Just ask Michael Landa, whose Labrador retriever Max II inspired the development of his first company, now one of the nation's largest pet-sitting and dog-walking businesses in the country.
That enterprise led to the genesis of Nulo Pet Food, a rapidly expanding endeavor that produces nutritious food options for dogs and cats.
It all started for Landa, an alumnus of the UCLA Anderson School of Management, with a planned trip to Colorado. Landa would have typically flown there with Max II, but following 13-year-old Max's cancer diagnosis, Landa was reluctant to board him on a flight. When the search for a pet sitter proved to be unsuccessful, he canceled his flight and drove to Colorado with Max. During the long trip he thought about just how fragmented the pet-sitting industry was and concluded that it could use some help.
With 14 years of experience writing business plans for large companies, Landa set out to write a plan that would lead to the formation of a company that started with five pet sitters in Southern California and eventually grew into a multimillion-dollar firm offering pet care services throughout the region.
Amid the initial company expansion, Landa noticed an increasing demand for sitters who could administer insulin shots to cats and dogs. A biomedical engineer by education with an Anderson M.B.A. earned in 1995, Landa believed that the source of the pets' diabetic conditions was the direct result of low-meat, high-carb, high-glycemic diets. So he set out on a search-and-discovery mission to find a better nutritional solution.
What transpired next may appear to be an unusual segue from Landa's days as a corporate development executive at General Electric, Sony Pictures and Universal Studios, but the combination turned out to be the perfect amalgam of expertise to transition to his current venture as an entrepreneur.
"As an undergrad, my studies focused on pre-med and biomedical engineering disciplines, so having the strong business curriculum provided at Anderson was important for me to round out relevant entrepreneurial skill sets — everything from accounting and finance to supply chain management, HR and even business law," Landa explained. "It expanded my overall business horizon, which allowed me to then become a successful entrepreneur."
As he started networking his way around the pet food industry, Landa learned a lot about nutrition and how pet foods are made.
"I was shocked at the high amount of carbohydrates, high-glycemic ingredients, the lack of meat in some of these products for these little carnivores," he said. "Before I knew it, my scientist and I were formulating a nutritional platform high in animal-based proteins and low-glycemic ingredients, all combined with a patented probiotic to help manage digestive health.
"There was quite a bit of research, validation and education, learning as much as I could about ingredients, ingredient sourcing, pet food formulation, competitive analysis, looking at the landscape — all of the things they teach you at Anderson," Landa said.
Working one's new product into a competitive and fairly crowded marketplace is no easy task. So how does one differentiate a new entry from the rest of the industry?
"In 2010 I moved to Austin, Texas, to launch my new company, Nulo Pet Food, to be closer to our food production facilities in Kansas and South Dakota — the heartland of the U.S. pet food ingredient supply," Landa said. "We initially started as a consumer-direct, e-commerce company, which is quite a different business model than retail. We quickly concluded that the economics of building a new food brand online and then shipping heavy pet food around the country was not sustainable long-term.
"We originally partnered with Whole Foods as our first brick-and-mortar retailer, but ultimately re-engineered our channel strategy in 2013, exiting grocery and focusing on the most productive channels: independent pet specialty retailers and a new national partnership with PetSmart."
Offering a pet food product made in the U.S. has its advantages. "Retailers embrace that we are an American company with American sourcing, at a reasonable price point that we uphold with a nutritional platform that's second to none."
It was also important for Nulo to focus on the right demographic as an emerging brand. "As a former All-American swimmer, I understand the importance of nutrition and fitness, and, of course, I apply this to Max III's lifestyle as well. We found out rather quickly that consumers living healthy, active lifestyles also appreciate high-quality nutrition for their pets. They have the 'get it' factor.
"As Nulo's story evolved, we were fortunate to catch the eye of several Olympic ambassadors, such as Olympic swimmers and gold medalists Aaron Peirsol and Natalie Coughlin. They have become outspoken evangelists for how we want people to think about nutrition and healthy lifestyles with their animals," Landa said. "Other pet-loving athletes have continued to jump on board and lend their names to our mission — decathlon champion Trey Hardee, gold medalist skater Charlie White and multiple IRONMAN champion Kelly Williamson. It's a different approach for a pet food company, and we're having conversations with athletes who understand what high-meat, low-carb, low-glycemic probiotics mean. It gets people talking."
And the future? "For us, there is a lot of opportunity for what we call 'expanding the basket' to grow new product lines," Landa explained. "We're looking at expanding into new categories. It's all about feeding interesting, innovative food products."