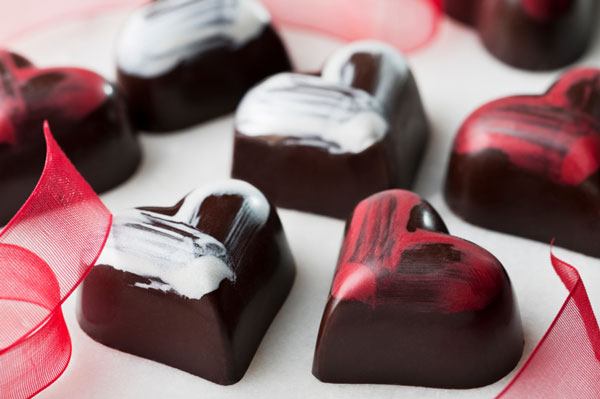 Valentine's Day comes just once a year, but love is in the air year-round on our campuses. Research on the psychological and physical aspects of l'amour is no mere flirtation.
Take the work of UC Berkeley's Greater Good Science Center. Unlike Paul Simon (who lyrically detailed 50 ways to leave one's lover), they offer five ways to renew old romance. Gratitude — one of the center's core subjects — also fuels long-term relationships.
When relationships turn serious and partners are ready for commitment, tradition reigns. A UC Santa Cruz researcher found that despite changing gender roles, students say it's the man's job to propose. And research at UC Davis points to healthy parent-teen relationships as foundations for solid marriages and partnerships when those teens reach adulthood.
It seems U2 was right about two hearts beating as one. Also at UC Davis, studies show lovers' hearts beating in sync with one another. Couples also tend to breathe in and out at the same intervals.
We all know love has other physical hallmarks, too. Greater Good takes inventory of how love stirs our brains … and other parts. UC San Francisco researchers take note of how chocolate — or the flavenols in it, to be precise — can benefit the heart.
And lest we think people have all the fun, the folks at UC Berkeley's Botanical Garden offer proof of newts cozying up to each other in the garden's Japanese Pool. Indulge your inner voyeur by way of video.
Alas, love doesn't always last. In an engaging set of illustrations, UCSF researchers explain why the brain considers a broken heart as painful as a broken bone. (Chocolate can help with that.)