February 19, 2015
Laura Rico
,
UC Irvine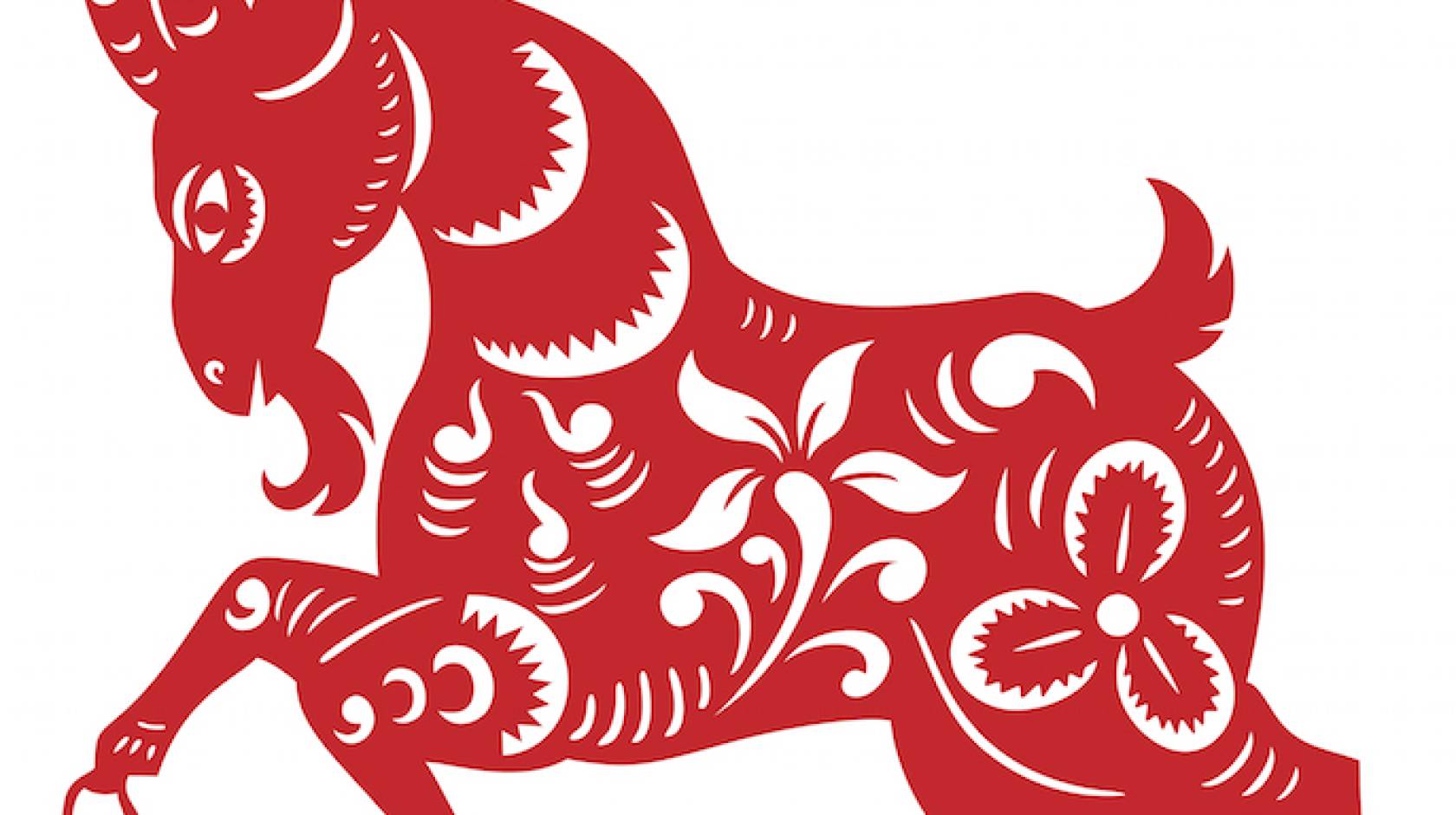 Lunar New Year, considered the most important holiday in many Asian cultures, kicks off Thursday, Feb. 19, with parades, outdoor festivals and parties. According to the Asian zodiac cycle, 2015 is the Year of the Goat (also interpreted as Year of the Ram and Year of the Sheep).
Yong Chen, a UC Irvine associate professor of history and Asian American studies, discusses some common Lunar New Year customs:
What are some typical activities associated with Lunar New Year, and how do they vary across cultures?
Lunar New Year is a very important holiday in China, Korea and Vietnam. In China, common practices include giving family members, especially children, red envelopes that contain money and setting off firecrackers. Some families eat foods such as dumplings, which symbolize unity. Many also eat fish — its pronunciation sounds like the word for "surplus" in Chinese.
Koreans will put on traditional clothing and prepare foods like a New Year's rice cake and a dish made from five different grains.
Vietnamese make a five-fruit platter to pay respects to their ancestors. They also have special foods such as banh chung, a square rice cake filled with pork and beans and wrapped in bamboo leaves.
In the U.S., how have Asian immigrants adapted their traditions to fit the American lifestyle?
Instead of making their own food, many simply go to a restaurant, which is also happening in China. No longer a 15-day celebration, it's usually just one meal. At the same time, community events (such as festivities in Little Saigon, Los Angeles' Chinatown and Monterey Park) and parades have become more important.
2015 is the Year of the Goat. What's the significance of the goat in the zodiac cycle?
The goat is the symbol of good things that people desire, such as peace, justice and wealth.
Shopping centers in places such as Orange County, Los Angeles and Las Vegas have set up Lunar New Year displays that are just as colorful and extravagant as traditional American holiday displays. When was this practice adopted, and is it geared toward international visitors or Asian Americans? Do you think Lunar New Year will follow the path of St. Patrick's Day and Cinco de Mayo and become a holiday celebrated by the general public in the U.S.?
This has been going on for a number of years. A few years ago, I worked with South Coast Plaza in its effort to attract Chinese customers. I think then it was interested in both Chinese Americans and visitors from China; in recent years, the focus has shifted to the latter. Lunar New Year is likely to become a major festive event in the United States. It already is an important holiday among some Asian American groups, such as the Vietnamese and Chinese.
What are the origins of Lunar New Year festivities? When did such celebrations become popular?
This holiday has ancient roots in China as an agricultural society. It was the occasion to celebrate the harvest and worship the gods and ask for good harvests in times to come. It became a national holiday during the Han dynasty, when the government issued a new calendar. After the republican revolution in 1911, the old Chinese traditional calendar was replaced by the Western one. Thereafter, the Chinese New Year's Day began to be called the "spring festival," officially.
What are some major differences between Lunar New Year festivities in places such as San Francisco's Chinatown and L.A. County's Monterey Park and those in Asian cities such as Shanghai and Beijing?
There are many things that Chinese people throughout the world do to celebrate this most important holiday of the year: Children receive red envelopes from the elders and pay respect to the older generations and ancestors; families get together for feasts; people wear new clothes to mark the beginning of the new year; they eat food that represents good fortune, longevity and unity, such as rice cakes, fish and dumplings; and there are fireworks and lion dances.
Because there is extraordinary diversity within the Chinese world, people in different communities have also added regional and ethnic variations to the celebrations. Different regions have regional foods. Even the lion dances are different between the Bay Area and Southern California. In the latter, the dances are more of traditional southern Chinese style, while the dances in the Bay Area have a more modified style that can also be found in parts of Southeast Asia.