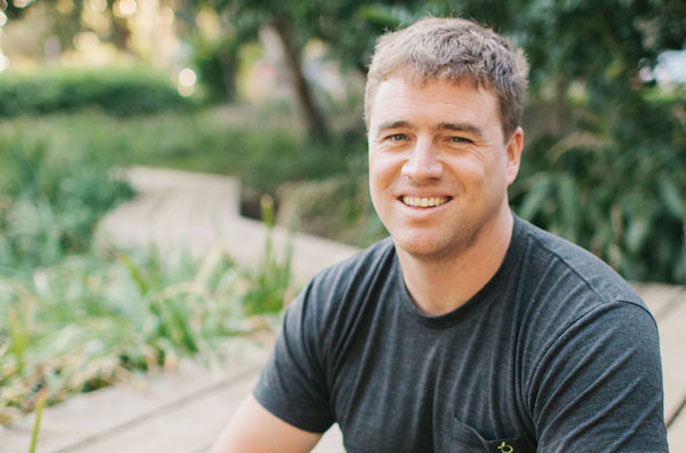 Other notable winners and finalists in the New Venture Competition
James Rogers spent years studying flexible solar cells, excelling at UC Santa Barbara's esteemed Technology Management Program, and conducting research at Lawrence Berkeley National Laboratory. For his Ph.D research, he won the prestigious 2012 Frank J. Padden Jr. Award for polymer physics.
At the culmination of all that, Rogers concluded that flexible solar cell systems were very difficult to understand. Fortunately, around the same time, serendipity struck.
"Spoiled produce kept coming to mind," Rogers recalls.
On one of his long drives from UC Santa Barbara to Berkeley Lab, listening to a radio program on world hunger while driving past fertile farmland, the materials scientist had his "aha!" moment.
"We weren't actually having trouble growing fresh produce," he later blogged. "The problem was storing it after it was harvested."
He turned his intimate knowledge of thin-film polymers from solar cells to the development of an all-natural protective barrier that nearly doubles the shelf life of fresh fruits and vegetables.
Boom. Apeel Sciences was born.
Using leaves, stems and other plant parts that are often left behind on the farm, Apeel Sciences has created an invisible, edible and tasteless barrier that can be applied to protect food crops, reducing reliance on chemical pesticides and dramatically improving the longevity of produce freshness.
Rogers entered UC Santa Barbara's New Venture Competition in 2012, and won $10,000 to help get his company off the ground. It was the seed that sprouted Apeel Sciences into a fast-germinating company with the potential to transform the fresh produce industry.
Today, the company has received several rounds of backing from the Gates Foundation and has some big name investors on its board. It supports 71 employees and expects to see its products begin hitting the shelves this summer, when some of the world's largest avocado producers start using it.
James and the Beanstalk
Apeel's rapid growth wouldn't have happened if Rogers hadn't been able to connect with the right backers at the right time — often a hit-or-miss proposition for entrepreneurs, even when they have a great idea or product, he said.
"I think fundraising is an art much more than a science," Rogers said. "To do it effectively you need to be networked with other entrepreneurs that have experience fundraising. Mentorship is very valuable."
UC Santa Barbara, looking to replicate the success of Apeel and some of its other startups, shares that view, and is now expanding its flagship New Venture Competition to include physical incubator and lab space, along with the mentoring that Rogers once longed for as a student entrepreneur.
The competition
Santa Barbara isn't alone. Across UC, campuses are expanding entrepreneurial efforts, buoyed by $22 million in funding from Assembly Bill 2664 signed in fall 2016 by Gov. Jerry Brown. From expanding its incubators and accelerators to launching new proof-of-concept programs, UC is building infrastructure across the 10-campus system to help students, faculty and staff bring their innovations to market.
For UC Santa Barbara that means investing in the innovation pipeline that helps the best products and ideas rise to the top through the eight-month-long New Venture Competition that Apeel Sciences won five years ago.
Thirty-eight teams entered the campuswide 2017 competition, ranging from graduate level entrants spinning out groundbreaking research to undergrads working on software and social media apps, said David Adornetto, entrepreneurship program director of the campus Technology Management Program (TMP), which houses the competition.
A New Venture Fair on May 3 will showcase nearly two dozen of those teams. Six finalists selected by Adornetto and business leaders in the community will then compete in a final pitch competition for up to $45,000 in prize money on May 24.
Tinkering in The Garage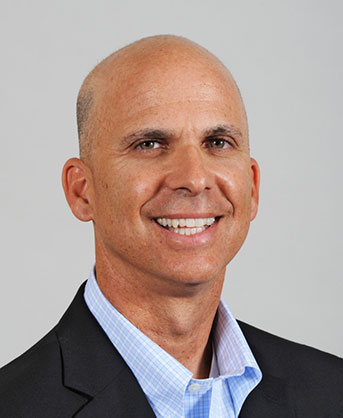 The name of the Technology Management Program's new startup incubator space will be reminiscent of where so many startups, including Apeel Science, were born: The Garage.
Only this garage is sited at UC Santa Barbara's Mosher Alumni House, in close proximity to a wide range of campus resources, where it can serve as a natural gathering place for alumni, mentors and investors to help guide entrepreneurs and their new businesses, noted Adornetto.
After taking over the New Venture Competition in 2015, Adornetto said, "It dawned on me that we have nowhere to put high-potential teams after the competition, to help them get to the next level. Without support, most literally go off the edge with no chance for success. That's when our work began to establish a physical place to house them, and that's where The Garage comes in."
In addition to the 1,500 square feet of The Garage, UC Santa Barbara will use AB 2664 funds to expand and enhance lab space at its California NanoSystems Institute Tech Incubator; create a new "makerspace"; upgrade its Nanofabrication Facility; and provide proof-of concept-funding.
Tenants of The Garage will have access to all of those resources.
'Produce country'
"Much of UC Santa Barbara's strength is in physical products, putting steel in the ground, not software companies where all you need are laptops," Rogers said. "Where as a poor student will you find space to do that? You should not have to leave town to find lab space."
In spite of the tight real estate market, Apeel Sciences' is headquartered in Santa Barbara, in the heart of what he calls "produce country," so the company can continue to scout talent from UC Santa Barbara.
To that end, Apeel Sciences is sponsoring a team of students who are working on business development opportunities for UC Santa Barbara's Technology Management Program. Rogers said he also plans to provide mentorship to teams in the New Venture Competition.
"Mentorship is valuable," he said.