April 21, 2022
Jules Bernstein
,
UC Riverside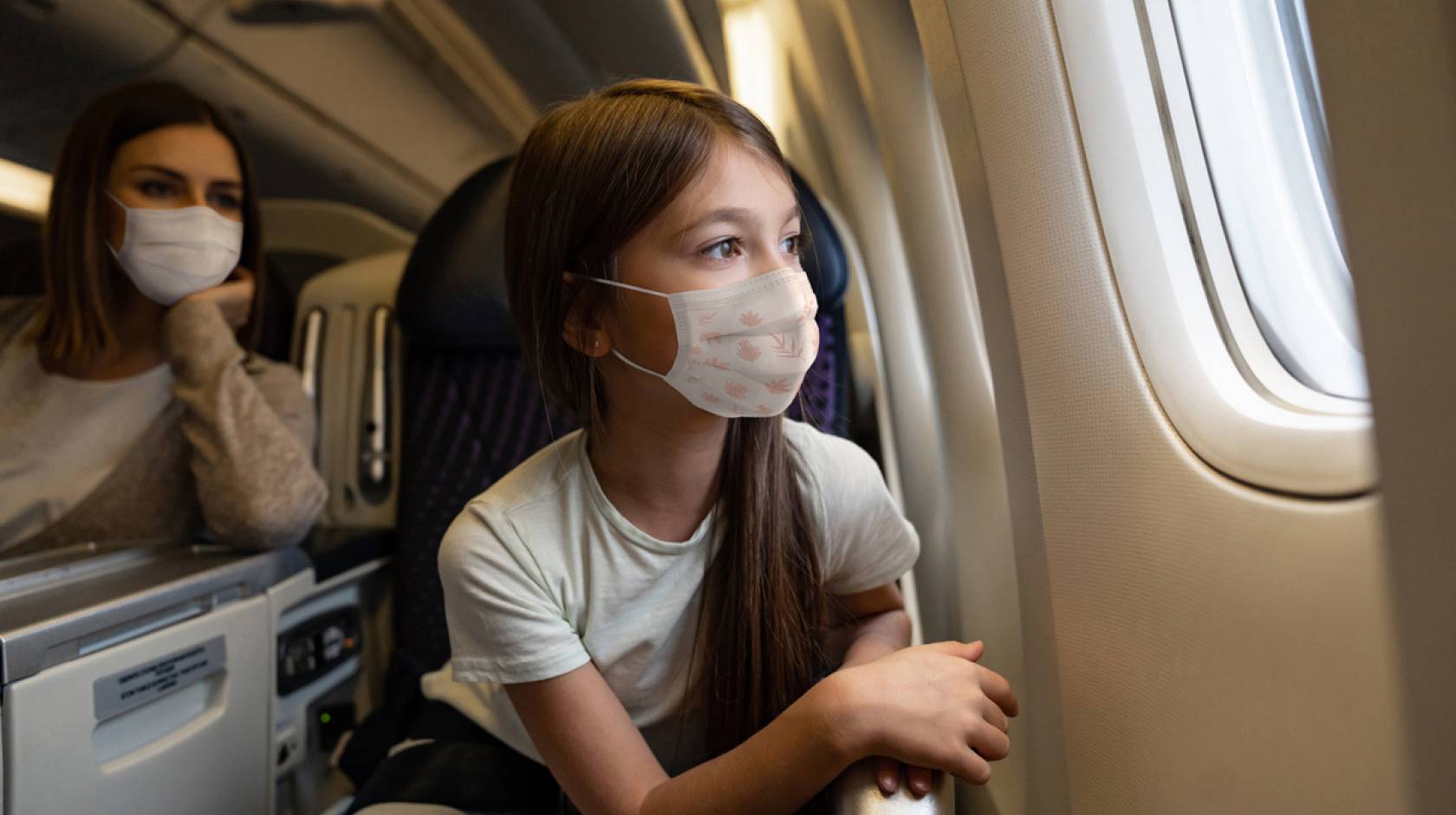 A federal judge struck down the government's transportation mask mandate on Monday, making face coverings optional for passengers and employees. Four major airlines immediately revoked mask mandates. Pilots and suddenly maskless airline attendants announced the news to passengers, in some cases mid-flight.
Many passengers cheered. But not all.
Some caught hundreds of miles from home said they'd been stripped of the protection they felt was assured. A new poll by The Associated Press-NORC Center for Public Affairs Research finds that a majority of Americans remain in favor of requiring masks on planes, trains, and buses.
To gauge whether scientists agree with popular sentiment around mask wearing on mass transit, we check in here with UC Riverside virologists and epidemiologists.
Juliet Morrison, assistant professor, Department of Microbiology and Plant Pathology
Q: Do you agree, from a scientific standpoint, with dropping mass transit mask mandates?
A: In my professional opinion, it was irresponsible to drop the mask mandate on public transit. Packed, enclosed spaces are perfect environments for spreading an airborne virus like SARS-CoV-2. Since the COVID-19 pandemic is ongoing, it is unwise to go unmasked on public transportation especially if cases are high where you live.
COVID-19 is not just a simple cold. The virus can cause organ damage, and over six million people have died globally. Furthermore, many people who recover from COVID-19 are still struggling with long-term issues such as brain fog, fatigue, and decreased lung capacity. We should also be concerned about the rise of new SARS-CoV-2 variants that may be more pathogenic or transmissible.
Viruses can only acquire mutations when they replicate inside our cells. These mutations may make viruses more virulent or transmissible. Mutations may also make viruses better at evading our immune responses even if we are fully vaccinated and boosted or had gained immunity from infection with a previous variant. The only way to prevent viruses from acquiring mutations is to keep them out of our bodies. Masking is one of the simplest things that we can do to protect ourselves.
Brandon Brown, associate professor, School of Medicine, Department of Social Medicine, Population, and Public Health
Q: What are the dangers, if any, of going unmasked at this time?
A: Regardless of a judge's ruling, masking when using public transportation is one tool we have to prevent the spread of COVID-19, which still exists, and with new emerging variants. Apart from the CDC continuing to recommend masks on public transportation to slow the spread of COVID-19, it's important to acknowledge that children under 5 are not yet able to get vaccinated and there are people who are at higher risk of severe disease due to being immunocompromised. Many public health experts expect increased COVID-19 cases due to dropping mask rules on public transportation, which is one instance where increased transmission occurs.
Rong Hai, assistant professor of virology, Department of Microbiology and Plant Pathology
Q: What do you feel are the most important issues around masking in public?
A: As a virologist, I would like to raise three facts. One, chances are high that there will be new variants, and it is hard for us to predict exactly where, when and how those new variants will spread. Two, there are increasing COVID-19 cases in New York and some parts of Europe. Three, masks have been shown to be effective in protecting us against respiratory infections.
It will benefit people to keep masks on for some extra time so that public health agencies like the CDC get the chance to gather more evidence and make the right recommendation on this issue.
I would recommend people keep masks on in contained environments while traveling. This is particularly important for certain people who can not yet benefit from vaccines, or who are more vulnerable, like children under 5, the immunocompromised and the elderly.