March 9, 2023
Carolyn McMillan and Robyn Schelenz
,
UC Newsroom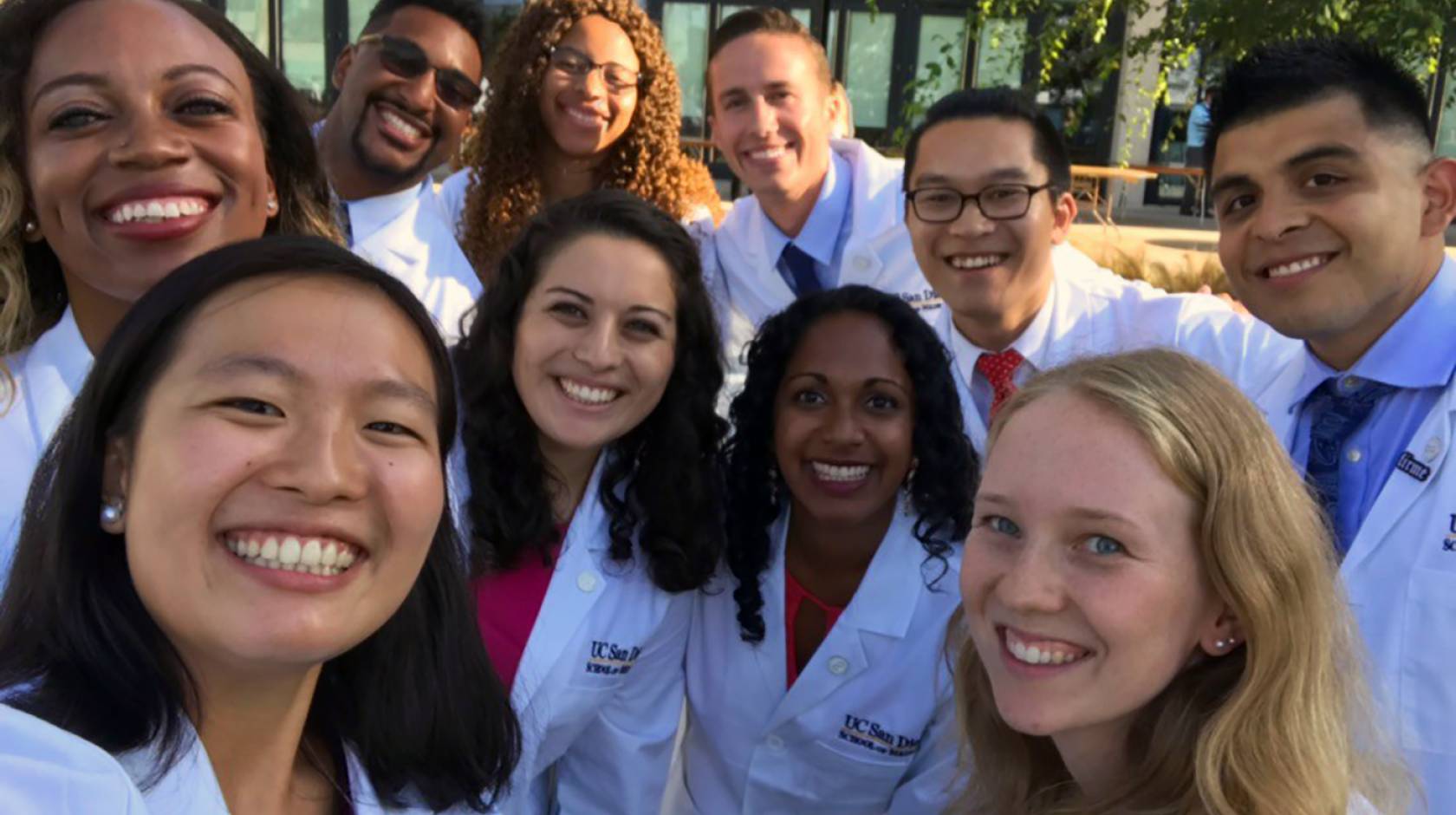 This year, more than 700 University of California medical students will earn the right to add M.D. to their name.
That's a big accomplishment in its own right, but this year's graduating class did it while also contending with a global pandemic. They saw first-hand how patients from underserved communities were much more likely to get sick and die from COVID-19 than other patients. And they experienced the long hours and personal sacrifices made by health professionals on the front lines.
There were silver linings, too: Telemedicine took root, an innovation that is helping ease the physician shortage by making it easier for anyone, anywhere, to meet with doctors and specialists. And the nation began a long overdue public reckoning about its glaring health disparities.
The growing discourse about health equity has had a profound impact on their medical school experience.
"I'm blessed to have gone through medical school at such a critical time in history," says UC San Diego medical student Edgar J. Vega, who will be awarded degrees in both medicine and health leadership later this spring. "People started to pay attention to what health inequity really means. A lot of my colleagues now understand why health equity is such a central part of our work."
Vega is not alone in his sentiment. At every one of UC's six medical schools, those graduating are committed to bringing health care where it's needed most, serving populations that have long been marginalized, and recognizing the importance of listening to patients, understanding the realities of their lives, and treating the whole person.
And that's California's good fortune: Roughly three-quarters of UC medical students are likely stay and practice medicine in the state.
The next big step on their journey: Match Day, March 17. That's the joyful and anxious day when graduating medical students all over the country discover where they will serve their residencies, a period of hands-on training in their medical specialty that can last from three to seven years.
The next generation of California physicians is nothing if not passionate about leading a new era in medicine. Here are a few of their stories. (Click the links for a shortcut to each.)
Janae Chatmon, A voice of compassion for patients
UCLA David Geffen School of Medicine
Edgar J. Vega, Building trust with underserved patients
UC San Diego School of Medicine
Theresa Asuquo, Addressing health care disparities
UC San Diego School of Medicine
Aislyn Oulee, Providing dermatological care to people in need
UC Riverside School of Medicine
Alonso Rodriguez, Lifting up Spanish-speaking communities
UC Irvine School of Medicine
Jacqueline A. León, Making room at the table for the Central Valley
UC Davis School of Medicine
Reyoot "Rey" Berry, Being an advocate in emergency medicine
UCSF School of Medicine
Skylar Rains, Making a difference for the Inland Empire
UC Riverside School of Medicine
Rebecca George, Bringing a culture change to medicine
UC Davis School of Medicine
---
Janae Chatmon
UCLA David Geffen School of Medicine, Charles R. Drew University of Medicine and Science
UC PRIME-LA: Leadership and advocacy for medically underserved communities
Specialty: Physical medicine and rehabilitation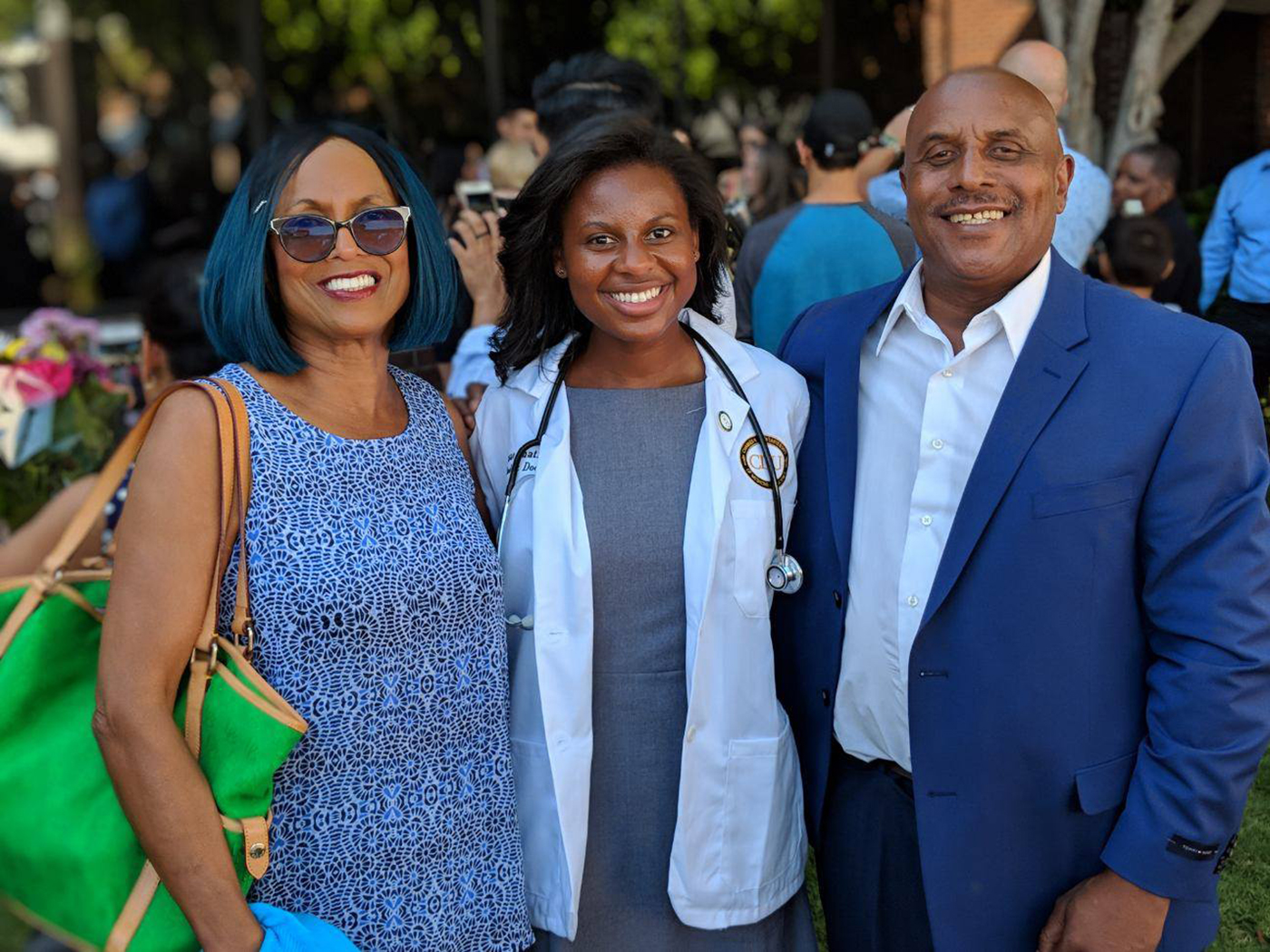 When Janae Chatmon was a junior in high school, her mom suffered a cardiac arrest, passing away after 10 harrowing days in the Intensive Care Unit at the local hospital. The kindness and dedication of a nurse in the ICU helped make those days a bit more bearable, and sparked Chatmon's interest in medicine.
"She was just so compassionate. I started to see how health care providers, through their compassion, can have an impact not just on individuals, but on whole families and larger communities by their service to patients."
Chatmon's resolve to use health care to improve lives only intensified during college as she came to understand how the barriers to care that affected her mom were part of a bigger picture of health inequality.
"I realized that it wasn't just my family — that there were many, many low-income families in the U.S. struggling with what we now call social determinants — and how they impact health access and health outcomes. I decided I was going to become a physician specifically for patients who come from marginalized communities and face barriers to being able to improve their health."
This June, Chatmon will be one 18 students to have earned both an M.D. and a master's degree in public health through PRIME-LA, a program that augments the standard medical school curriculum with additional coursework in leadership and advocacy. PRIME-LA's goal: Create a pipeline of physicians who are equipped to influence issues of policy, care and research to improve the lives of medically underserved communities.
After her residency training, Chatmon hopes to practice medicine in California and plans to specialize in physical medicine and rehabilitation, a field that drew her in because it is geared to consider the holistic needs of her patients, allowing her to advocate for them and develop care plans that reflect the full realities of their lives.
"I wrote a letter to my grandmother for her birthday, and I said to her that when I match, and get my M.D., it's not going to be my M.D., it's going to be our M.D.," Chatmon said. "My family has been so supportive of me, and they're a huge reason why I have been able to get through medical school, and through all the challenges and hardships that I've experienced."
Edgar J. Vega
UC San Diego School of Medicine
UC PRIME-HEq: Health equity
Specialty: Emergency medicine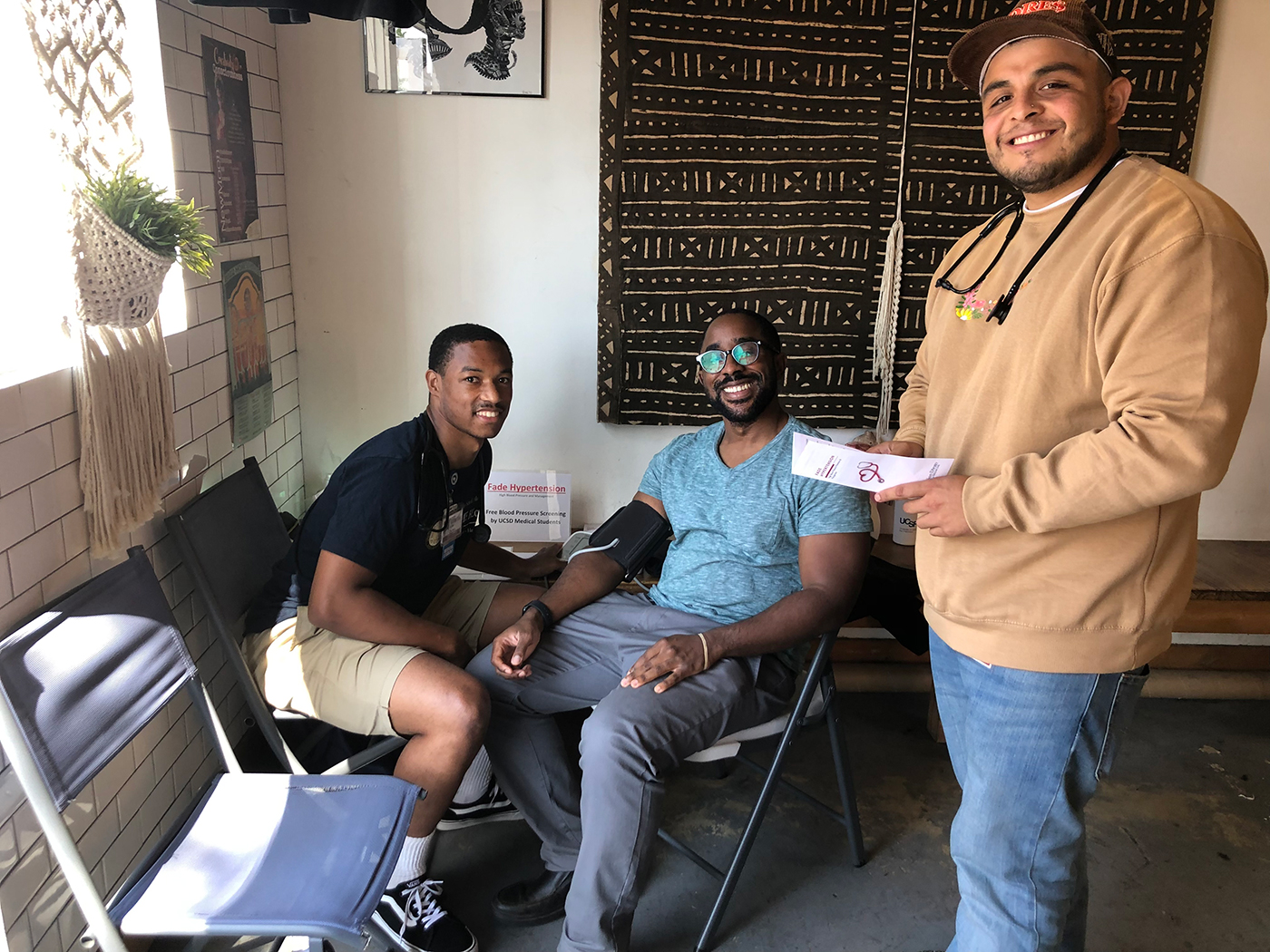 As a kid growing up in Escondido, Edgar Vega got plenty of practice talking to doctors. His parents would bring him to appointments to translate because they didn't think the doctor would understand them or take their concerns seriously.
"Here I am, a 10-year-old, being the translator between the doctor and my family," Vega recalls. "Those experiences are at the forefront for me whenever I am with a Spanish-speaking or migrant patient. I may be one of the only Latino physicians that they ever see, so it's an added responsibility — let me make sure you are listened to, heard, and validated in our shared language."
His childhood lesson on the value of trust and communication between doctor and patient only grew when, as a sophomore in high school, Vega suddenly began losing his hair. Classmates teased him, calling him "cancer boy" and asking what was happening. The answer: Alopecia, an autoimmune disorder.
Vega's doctor helped him cope, patiently answering all his questions and providing reassurance to the scared teen.
"Patients put so much trust into their doctors. It really is a responsibility to make sure they're getting all their concerns answered. That's what the doctor did for me, and that's what I want to do for others."
Vega is now part of a tight-knit group of UC San Diego medical students who will soon graduate from the PRIME-HEq program — short for the Program in Medical Education for Health Equity — which trains physicians to meet the needs of underresourced communities.
There are well documented reasons for medical mistrust in communities of color. We need to make sure we acknowledge that, respect that, but also work to change it. It's been my passion project over the last five years.
Edgar J. Vega
One of his proudest accomplishments during medical school has been helping to start a program, Fade Hypertension, that goes out to barbershops in communities of color to educate men on cardiovascular health and the importance of maintaining a healthy blood pressure. The program has been so successful in reaching an underserved demographic and building trust that it will live on as an academic elective after Vega and his classmates graduate.
"There are well documented reasons for medical mistrust in communities of color. We need to make sure we acknowledge that, respect that, but also work to change it," Vega said. "It's been my passion project over the last five years."
His next stop: a three- or four-year medical residency in emergency medicine, with the goal of staying in Southern California to practice.
"Anywhere I end up, I'll be blessed to be there. And the mission will continue: To serve the underserved."
Theresa Asuquo
UC San Diego School of Medicine
UC PRIME-HEq: Health equity
Specialty: Internal medicine and pediatrics
Riverside native Theresa Asuquo likes to joke that she has been pre-med since she was 5 years old. Given that her mom is a nurse and her dad taught math and science, medicine has always felt like a natural calling.
When she began considering medical schools, UC's PRIME program jumped out. It reflected Asuquo's desire to bring health care to underserved California communities. It also afforded her the opportunity to earn degrees in both medicine and public health, setting her on a path to understand health disparities from a policy and population standpoint.
Over the course of the five-year program, Asuquo has thrown herself into an array of health equity projects, from working with San Diego's Black and LGBTQ communities to providing care to the uninsured and undocumented patients that come to the student-run free clinic. She also spent a year earning a Master of Public Health from Johns Hopkins in Baltimore, where she focused on health systems and policy.
"The program has allowed me to see how health equity can be achieved in a lot of different ways — whether that's through policy, advocacy, community service or mentorship," Asuquo said. "It has been a really great fit for me."
Together with other students, faculty and administrators, Asuquo also pushed the medical school to make health equity a bigger part of the curriculum for all students — not just those in the PRIME program — a change that is now being implemented.
"I think it's so important for medical students to have a better awareness of how to address health inequities. Exposing medical students to that, and the different ways they can get involved, is really important, especially now with COVID."
Like graduating medical students across the country, she now anxiously awaits Match Day on March 17, when she will find out where she will serve a medical residency in internal medicine and pediatrics. Her family will be there to cheer her on as she rips open the envelope to find out what the future holds. Her dream is to stay in California.
"It's a scary process, throwing all your everything into a computer algorithm and hoping the computer makes the best match for you," Asuquo said. "It's nerve-wracking but I'm also so excited."
Aislyn Oulee
UC Riverside School of Medicine
Specialty: Dermatology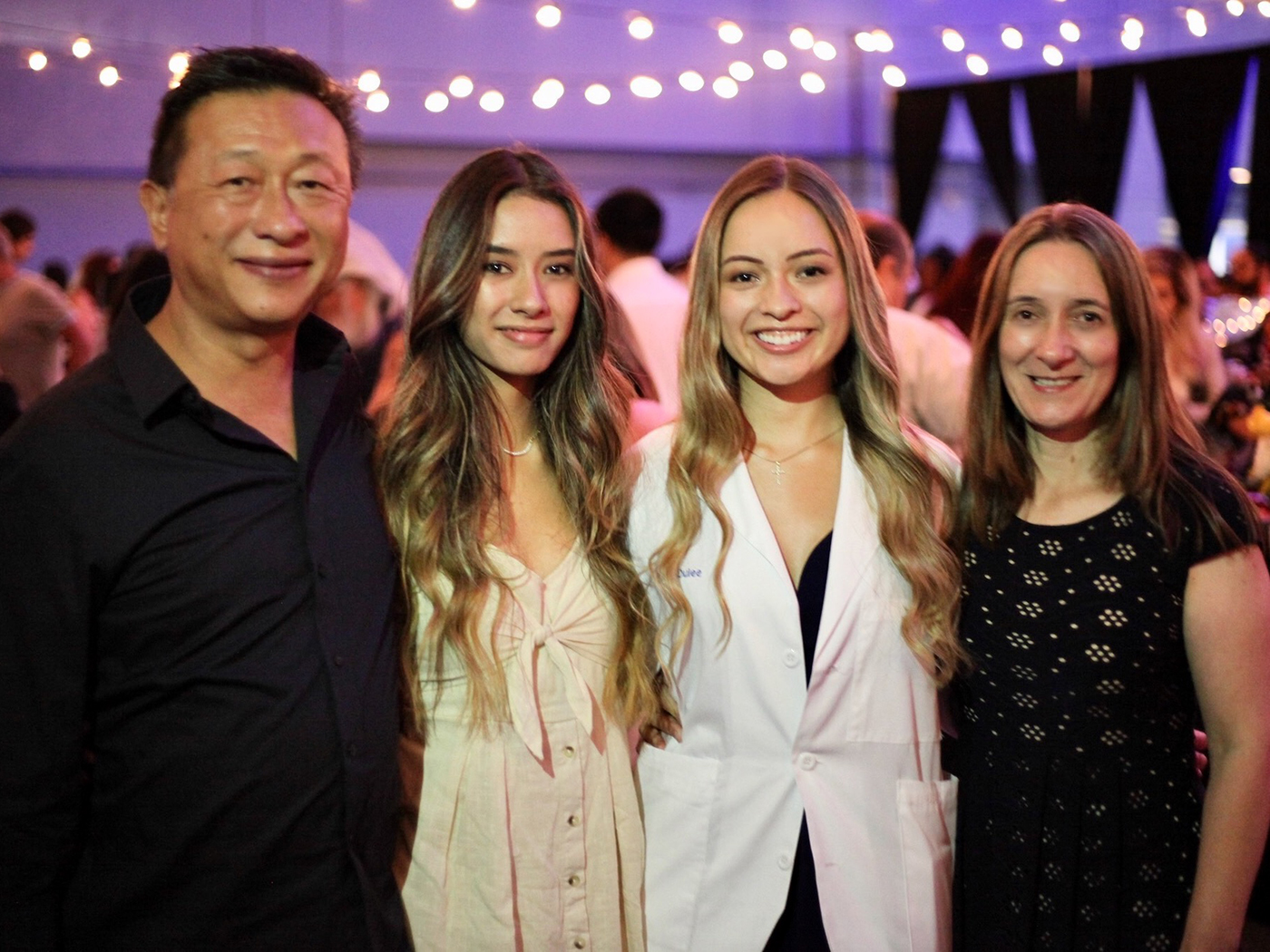 Inequality can be hard to hide in Aislyn Oulee's chosen field, dermatology. Having grown up in São Paulo, Brazil, Oulee frequently encountered people on the streets with debilitating skin ailments; left untreated, they were both painful and a source of shame and social stigma.
"Something that's so visible, it's very easy for others to see and discriminate against," Oulee said. "My mom would always tell my sister and I that we have to help those in need. We would always bring clothes and food and things like that. But even at a young age, I wished I could do more, provide medical care, be an advocate."
When she was 14, Oulee's family moved to Riverside, California, where she learned a new language and excelled at school, taking advantage of opportunities that her parents, who did not finish high school, never had. Despite the change in location, Oulee encountered many of the same disparities she saw in Brazil. As a first-year medical student volunteering in a free clinic, Oulee saw a patient who quit her job as a bus driver because the pain of her psoriasis was so severe.
"Even in Riverside, a lot of individuals don't get the care that they need, especially when it comes to specialty care."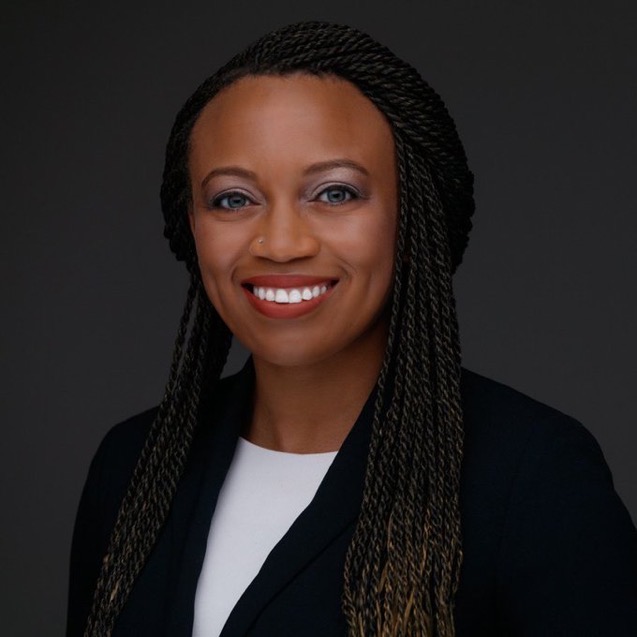 Courtesy photo
A lot of individuals don't get the care that they need, especially when it comes to specialty care.
Aislyn Oulee
As a daughter, too, Oulee saw the need for broader, more accessible services. On countless occasions, she had to translate for her parents in health settings and learned first-hand the importance of patient education and trust. She and other students at UC Riverside's School of Medicine share a desire to see each patient as a whole person, with a unique background and needs.
"If my patients were my parents, how would I explain it to them? Especially in dermatology, I love drawing out things so my patients can understand. To be an educator is one of our roles as doctors. Because medicine isn't just knowledge — it's how you use that knowledge to help someone."
Oulee has a passion for bringing this level of care, knowledge and trust to underserved populations in the Inland Empire in dermatology. It's a field where, until recently, the figures in dermatology textbooks only represented medical conditions on patients with light skin, leaving a huge void in training to care for darker-skinned patients. And patients from communities of color often feel apprehension and mistrust toward practitioners.
A more diverse physician pipeline — especially in dermatology — would go a long way in addressing those issues, Oulee says. That's why she is involved in Med Mentors, helping to support other students from underprivileged backgrounds in medicine. Among other projects, she also began teaching healthy skin care practices at the Riverside Free Clinic, as well as at local schools — and it all grew from the seed of providing care on the streets of São Paulo.
"Seeing the difference you can make in patients' lives is so fulfilling. There are a lot of opportunities to make a positive change here in the Inland Empire."
On Match Day later this month, family from as far afield as Brazil will be coming to celebrate with Oulee as she discovers where she will serve her medical residency.
"I just want to savor it. I've been wishing to help people with skin diseases since I was a little girl. So this is a dream come true."
Alonso Rodriguez
UC Irvine School of Medicine
UC PRIME-LC: Meeting the health care needs of California's Latino communities
Growing up as a kid in San Diego, Alonso Rodriguez liked the idea of being a doctor, right down to the white coat and stethoscope that his father, an anesthesiologist, wore.
But it was only after transferring from community college to UC San Diego that Rodriguez began to seriously test the waters. He seized opportunities to join medical missions to Mexico, worked in a research lab and did volunteer stints at an Emergency Department and at a hospice. Those experiences confirmed his passion for medicine, even as it opened his eyes to California's dire shortage of Spanish-speaking doctors.
"In a lot of my roles, I found myself translating for doctors, translating for staff. I realized how important it was to be able to speak Spanish to have an effective patient interaction, and it started shaping my goals," Rodriguez says. "I realized I was in a fortunate position. I have a dual culture, so I'm in a place where I can do a lot of good in the Latinx community and with other underserved communities."
Rodriguez landed at UC Irvine's PRIME-LC program, which offers a five-year combined M.D. and master's degree and trains physicians to meet the needs of California's Latino communities.
"It almost felt like it was meant to be," Rodriguez said. "PRIME-LC really gears you to becoming a strong advocate in the community and equips you to work with patients from all kinds of different backgrounds."
His dad passed away just before Rodriguez started the program, but he remains a huge source of inspiration. Among other things, twice a week his father would make the two-hour drive to rural El Centro, so he could provide care to a largely Spanish-speaking community in a region that was chronically short of doctors.
Now, Rodriguez is on the brink of being a doctor himself. He will find out on March 17, Match Day, where he will serve his medical residency after graduation. He says he will be happy going anywhere, so long as he can use the knowledge and tools he gained from PRIME-LC and help alleviate the shortage of Spanish-speaking doctors in an area where they are needed.
"It's crazy to think that I've worked my entire life for this moment. Wherever I get in is where I belong. There are a lot of mixed emotions — happy, nervous, excited. But it's all positive."
Jacqueline A. León
UC Davis School of Medicine
UC PRIME-SJV: Improving health for populations, communities and individuals in California's San Joaquin Valley
Specialty: Psychiatry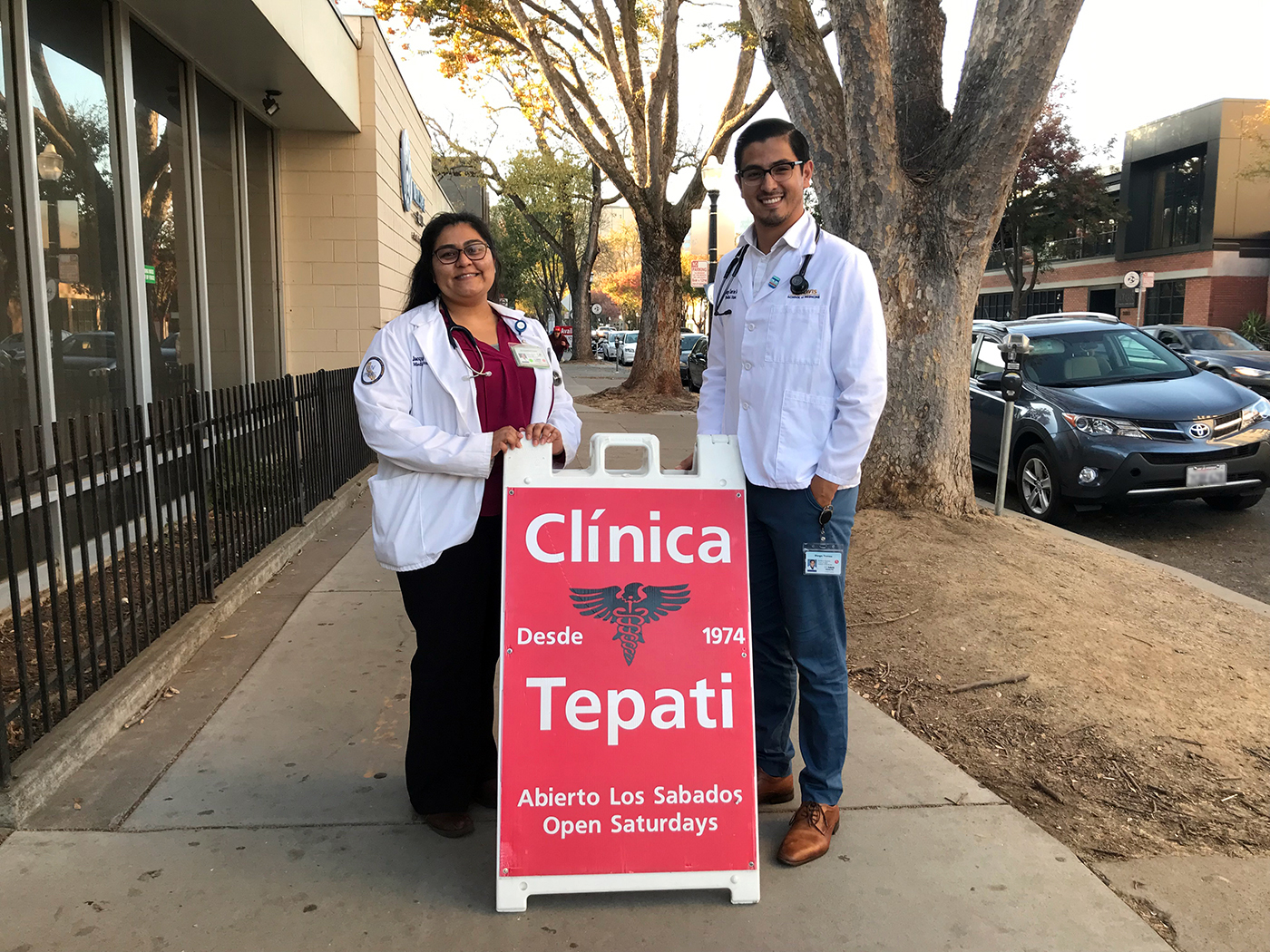 Growing up in rural Terra Bella, California, as the oldest child of four, Jacqueline León would watch "El Show de Cristina" and other popular talk shows with her family. "Cristina was like Oprah but for the Latinx community," she explains. Cristina featured topics pertinent to the Latino community, including entertainment, human rights issues, politics and relationship guidance, and featured health experts who would come in and help people with their problems.
"I wanted to be Dr. Phil, but for the Spanish-speaking community," she laughs, as a nod to her Mexican American identity.
Always relied on by her family as a caregiver and mentor, León was drawn toward pre-med and public health as an undergrad at UC Berkeley but hesitated before pursuing a career as a physician because her hands-on experience with the health care system was minimal. Like many families in the Central Valley, León's family only sought health care in an emergency — there were no wellness visits and little preventative care. When León started her medical school training she would often hear comments to the effect that you could get good medical training in the Central Valley, since you could observe pathologies that were harder to find elsewhere. You could see things that you only learn in textbooks.
"What you're saying," León said, "is that the residents here are really sick."
León started her community medicine career working in a federally qualified health center in the Bay Area, which helped show León the resources that families like hers were missing, along with her own potential to bridge those gaps.
"When I saw physicians in leadership roles, in addition to clinical care, that's what motivated me to become a doctor — to care for marginalized communities through a health equity lens," León says. "I wanted to be at the table to make decisions on the services and policies affecting the populations that I am from and that we serve."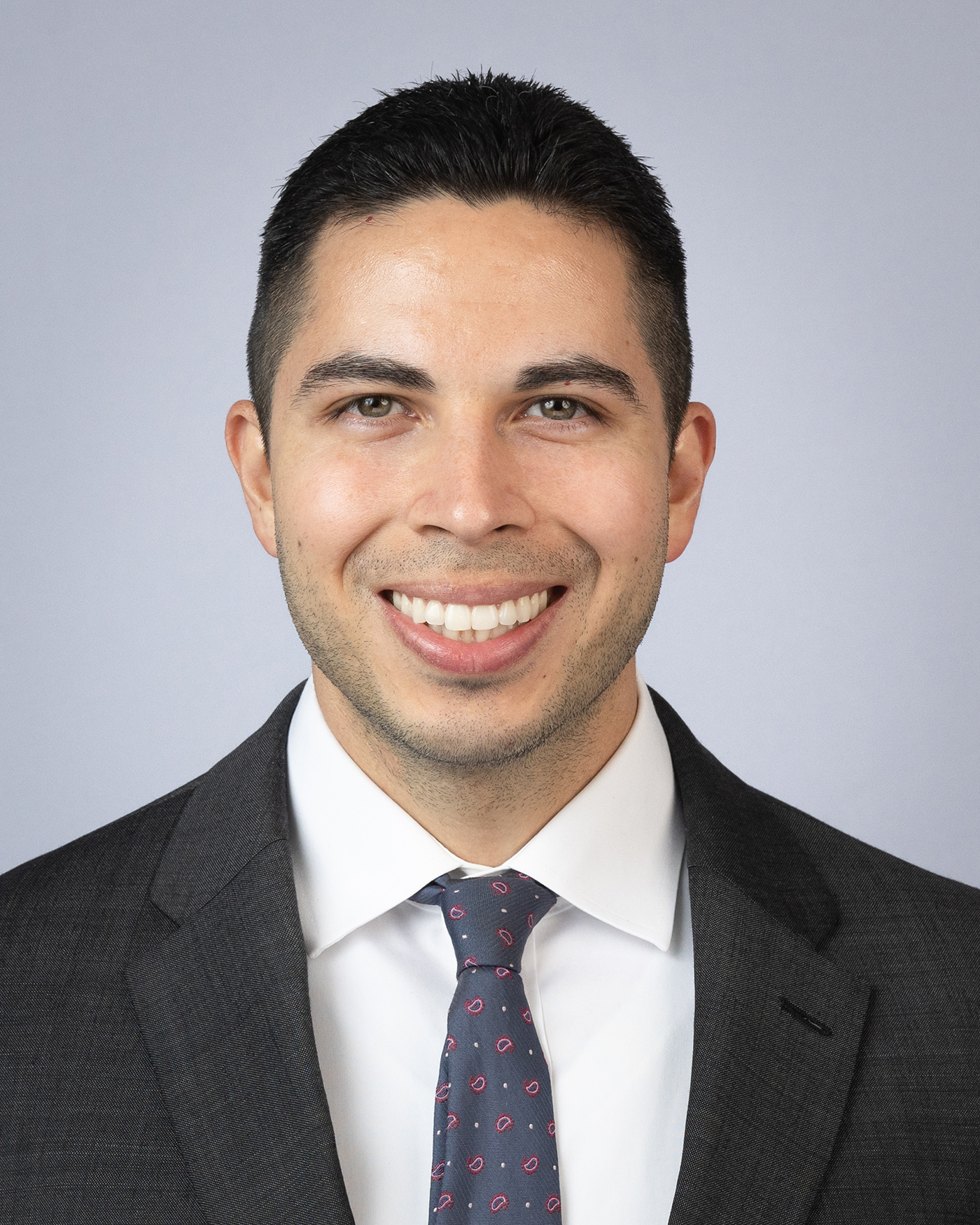 Courtesy photo
I wanted to be at the table to make decisions on the services and policies affecting the populations that I am from and that we serve.
Jacqueline A. León
After establishing a successful career in public health, including bringing a community wellness center and new services, like palliative care, to a safety net hospital in Porterville, where South Tulare County communities hadn't had them before, León took the leap of going to medical school so she could inform a larger vision of what Central Valley residents need from the health care system. Joining the UC PRIME San Joaquin Valley pathway at the UC Davis School of Medicine was the ideal program for León to do just that.
"PRIME is a way in which you can not only learn the basic clinical sciences of being a doctor, but really understand where your patient populations are coming from. You get to serve patients and communities impacted by health inequities very early on in your training," León says. And you're not alone — "You get a new family from the emotional support of other students, faculty and staff doing this with you. It allows you to be your authentic self."
Now, setting her sights on the next phase of her career, León plans to become a community-oriented psychiatrist who can serve marginalized patients, with special attention to the Latino community in the Central Valley, particularly farmworkers, the unsung heroes that make the economy run.
"I'm grateful that PRIME presents opportunities to thrive in spaces where you won't just be academically challenged but also supported by the communities who brought you up.
"I feel socially responsible to take what I have learned and come back to do some great things."
Reyoot "Rey" Berry
UCSF School of Medicine
UC PRIME-SJV: Improving health for populations, communities and individuals in California's San Joaquin Valley
Specialty: Emergency Medicine
As the child of two nurses growing up in the Central Valley, Reyoot "Rey" Berry would sometimes accompany her mom on errands when she wanted to go the extra mile for a patient. An ICU nurse, Berry's mother would sometimes take care of patients for weeks or months, building relationships with their friends and families.
"I remember driving with her for two hours to San Jose to visit a patient and his dad who was there with him," Berry said. "Bringing them home-cooked food, knowing it took a lot for the dad to be there with him, as they didn't have a ton of resources."
"I was always super excited as an 8-year-old kid to be like, 'yeah mom, I'll go with you, I'll hang out with them in the hospital room with you.' Seeing my mom in that role was the first time it hit me that I wanted to do medicine, seeing her compassion and dedication."
Following her hero into medicine wasn't easy. Berry first pursued criminology at Fresno State, then took a human physiology class and fell in love with the subject. But her first test was a major surprise — she failed it. She realized she needed to learn how to study for medicine.
"I would spend three hours on a Friday night studying while my friends were out, but I didn't mind, because I loved it. I developed a lot of self-growth through that." Even though she battled imposter syndrome, Berry enrolled in classes with the most challenging expectations and teachers. She even became an influential tutor for the human physiology class she struggled with.
"Students would come up to me and say, 'I don't know if you remember me, but you're the reason I passed that class,'" Berry said. But the challenges Berry faced were not only academic. As a queer student, Berry often felt she didn't see other students or advisers like herself, and worse, felt like she was viewed as unqualified for certain jobs because of it. One doctor told her that her hair color was inappropriate — "natural" colors only.
"Those kinds of things made me wonder if medicine was the place for me," Berry said. At UCSF, she found a nurturing and inclusive environment and opportunities to use her identity as a strength in interacting with patients and their families.
"I think having someone who understands LGBTQ issues is helpful for patients and families dealing with those issues," Berry said. "My experience with family mental health issues helps too, especially in the emergency room, where you see a lot of mental health exacerbations. Sometimes there's stigma, and my experiences can make people feel more comfortable and help me engage with their needs."
Berry has applied to emergency medicine for her residency. She likes that it's one of the few areas of medicine where you can treat whoever walks through the door.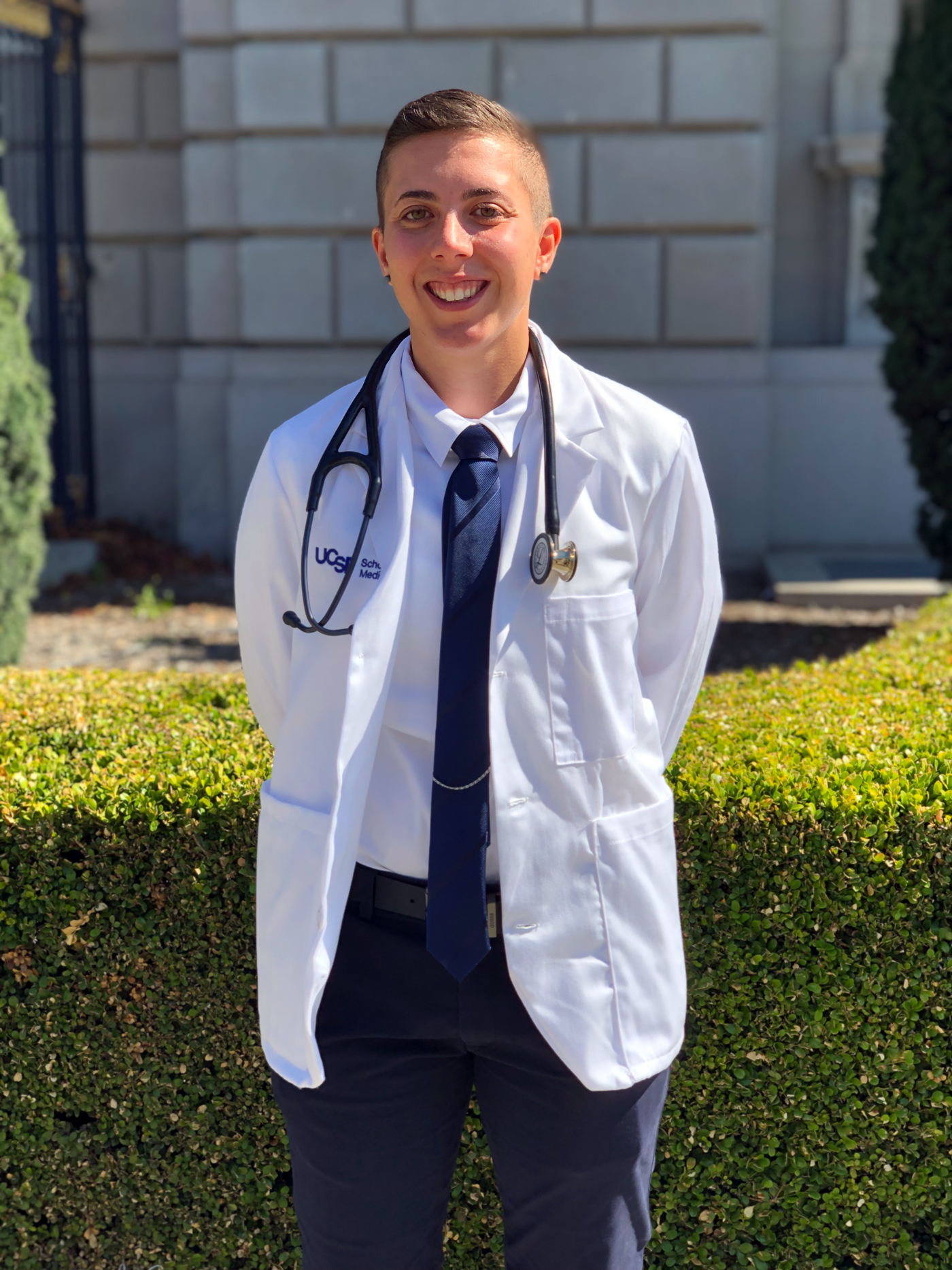 Courtesy photo
It's humbling to have the privilege to work in an area of medicine where I get the chance to make sure I'm not a pillar of yet another system that lets people down.
Reyoot "Rey" Berry
"In our fractured health care system, this is where so many members of our communities seek care," Berry said. She quotes Chase Richard, an emergency medicine resident at UCLA: when America lets you down, you either end up in an underfunded public school, the criminal justice system or the emergency department.
"It's humbling to have the privilege to work in an area of medicine where I get the chance to make sure I'm not a pillar of yet another system that lets people down," Berry said.
Berry plans to practice in the Central Valley, to be with her family and to help the community where she is from. Her goal is to work with high schools, and UC Merced's new bachelor's medical pathway, to help usher people of underrepresented backgrounds into medicine, and to work in medical education, as well. For students and patients alike dealing with pain points that are often ignored, she wants to be an advocate. Like her mother, she knows so much of the job is about how to connect.
"If getting someone a Dr. Pepper is what helps them stay in the hospital, I'll do that every time. People have been really let down by medical systems. I'm confident in myself that I can be that advocate. I know who I am."
Skylar Rains
UC Riverside School of Medicine
Specialty: Family medicine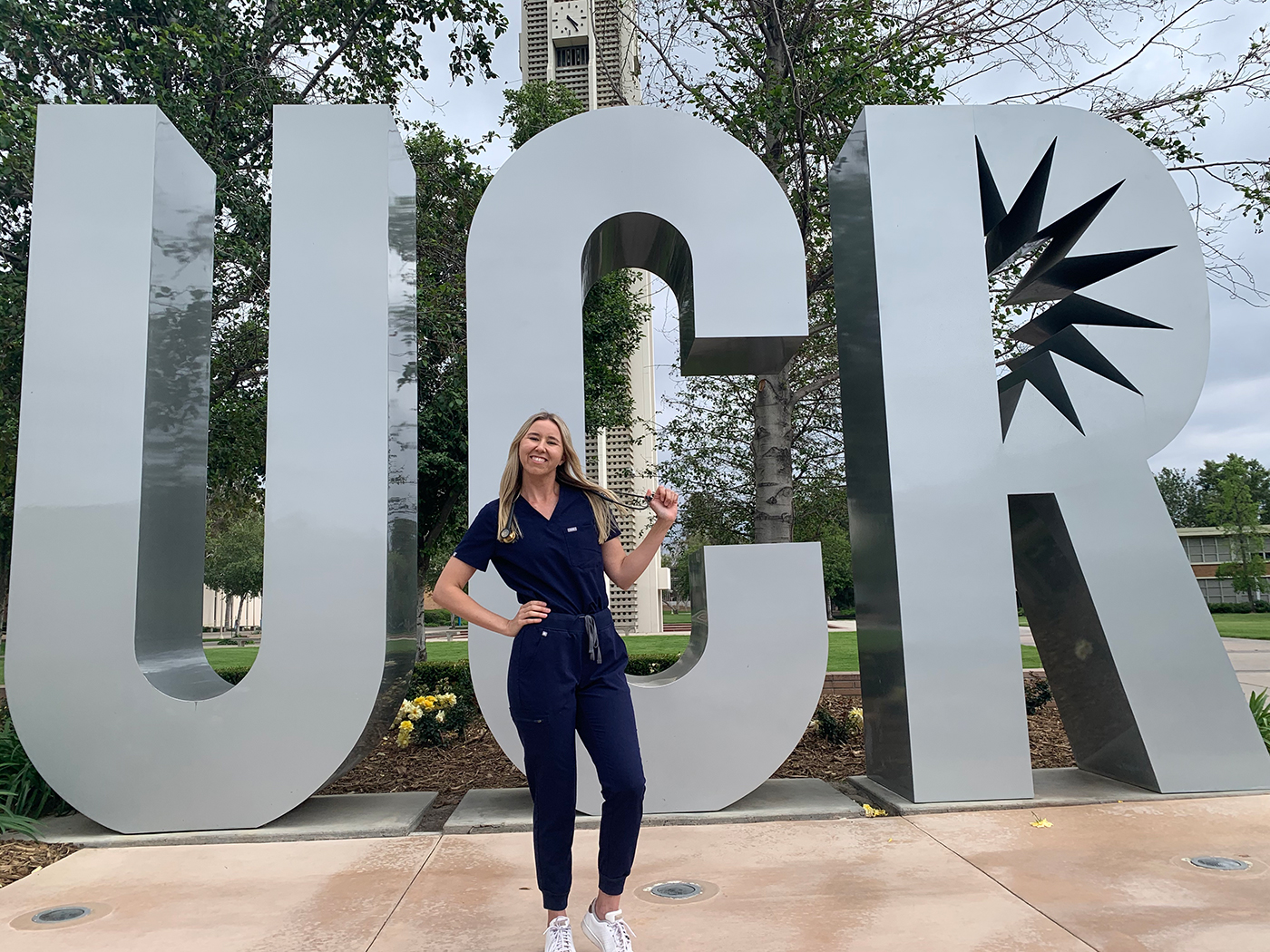 Throughout Skylar Rains' early childhood, her mom struggled with a chronic illness, and Rains spent a lot of time shuttling back and forth with her to the doctor. She was nine when her mom passed away during surgery.
"I definitely wouldn't be the person I am today if that didn't happen," Skylar says. "My dad tells the story of how I set my sights on becoming a doctor on the day she passed, when I said, 'I want to become a doctor because I don't want any other little girls to have to go through what we're going through.'"
Since that formative moment, Rains' desire to become a physician has never wavered. As an undergrad at UC San Diego, she studied physiology and neuroscience. And for two years in college, she spent her Fridays shadowing a family medicine physician, seeing the bond of trust that the doctor had formed with her long-time patients and dreaming of building a similar practice for herself.
Her first pick for medical school was UC Riverside, which opened its doors 10 years ago with the express purpose of training doctors who are committed to providing care in the Inland Empire, one of the most medically underserved regions in California.
"Being from Riverside, I've seen the difficulties that people have in getting access to high-quality care in a reasonable time frame. That's what attracted me to UC Riverside — their mission, first and foremost, is to create doctors who want to serve inland Southern California.
"I really took that mission to heart because this is the community that made me into who I am today. I have a huge love and respect for that, it gave me the inspiration to want to serve them and fill the need."
Later this month, she will be among the thousands of students around the country participating in Match Day, the moment when graduating medical school students learn where they will serve their residencies.
"I'm so excited and a little bit nervous, but I think it's going to be such a great day," Rains said.
"My dad's the biggest proponent of me going into family medicine, so he's going to be really proud."
Rebecca George
UC Davis School of Medicine
Rural-PRIME: Improving access to specialty care in rural areas using UC Davis' internationally recognized telemedicine program
Specialty: Family medicine
Rebecca George will be the first one to tell you that it has been a long and circuitous journey to medicine.
In college, she loved theater and dance, and graduated with a degree from UC Davis in socio-cultural performance. Then she spent years traveling the world, working as a management and IT consultant in a wide array of industries, even starting her own boutique company to help creative entrepreneurs.
But along the way, life happened. George found herself providing care to a dear friend and fellow dancer after he was diagnosed with ALS.
"We found a deeper meaning to our relationship by using our shared background in the performing arts to explore how he lived through this last year of his life," George says. "We asked questions like 'what does it look like to dance your way out of bed when you have ALS?'"
Then in 2014 and 2015, her father and godfather both died following sudden, unexpected illnesses. Those experiences further cemented George's growing passion for palliative care, which puts a patient's values, beliefs and life choices at the center of medical decision making.
"Seeing first-hand for myself how end-of-life is handled — and the systemic challenges that make it difficult to do well — was definitely part of what got me motivated to pursue medicine, to learn how that could be done in a different way," George said.
After six years working on change from the outside as a health care consultant, it was clear that she wanted to continue to address these changes as a physician. So, George went back to school, spending four years at UC Berkeley to catch up on required science courses before enrolling at the UC Davis School of Medicine.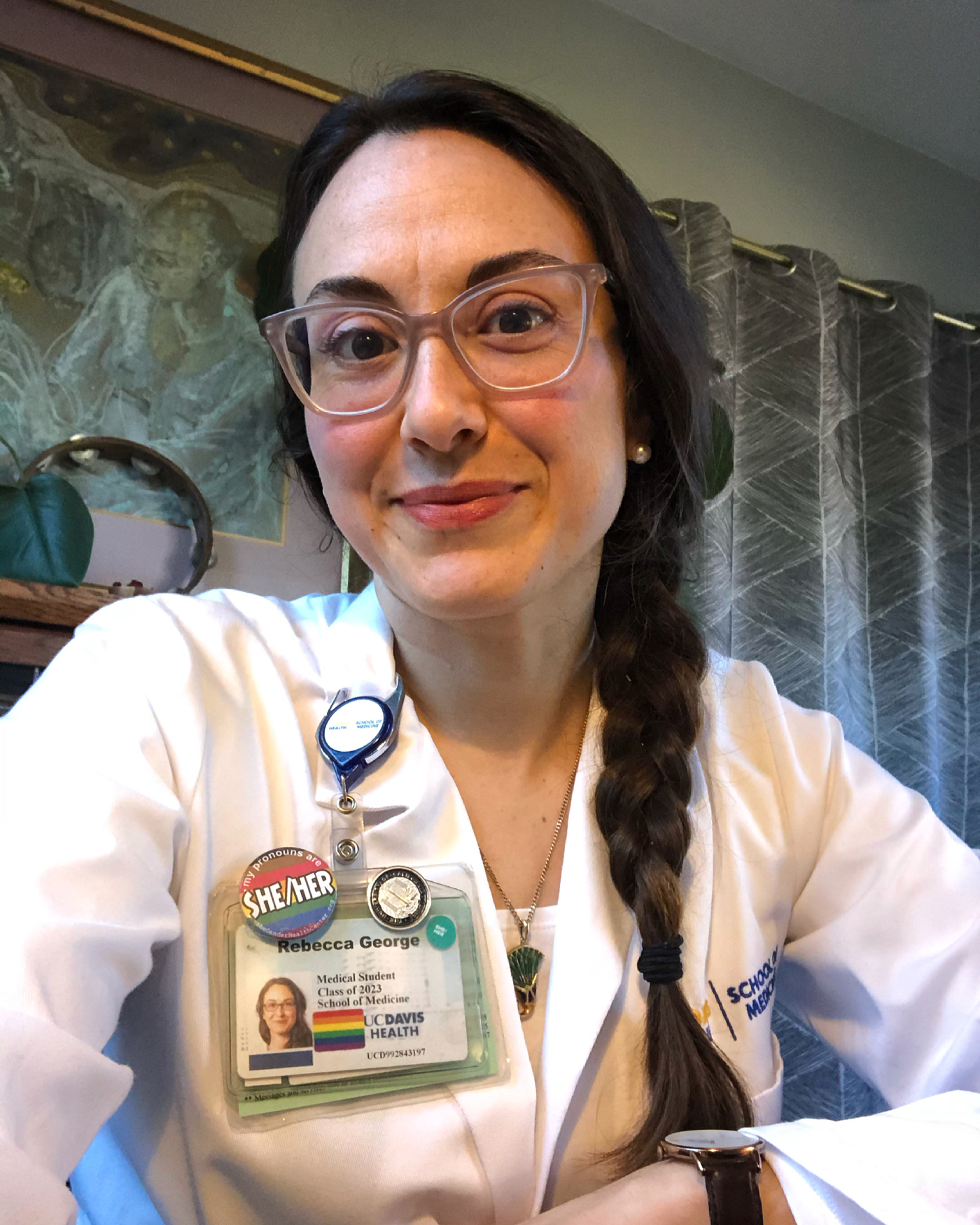 Courtesy photo
It's a cultural change that I'm very interested in seeing happen in medicine.
Rebecca George
Having grown up in a small town in Yuba County, the school's Rural PRIME program held immediate appeal. It was developed to address the lack of health care access in rural areas, and to reduce health care disparities among rural populations, issues that George wanted to address in her future as a physician.
"I immediately wanted to be part of Rural PRIME: To train with folks coming from a similar background to mine, who want to return to a rural area to serve and were interested in how to best provide for communities that have been systematically marginalized over time," George said.
She will earn her M.D. later this spring and hopes to stay in California for her residency in family medicine, a specialty that she chose because of its unique focus on caring for the whole person, including their psychological needs.
Her ultimate goal is to return to Yuba County and provide care to the community there, even as she works to make health care more patient-centered and holistic.
"It's a cultural change that I'm very interested in seeing happen in medicine," George said. "The most important intervention is in the relationship between a doctor and a patient. That relationship is being underutilized to the detriment of patients and physicians alike."