This week, thousands of new students arrived on UC campuses, full of butterflies and bold ambitions as they settled in for their first week of classes.
All told, UC welcomed about 70,000 freshmen and transfer students, from almost every background imaginable.
More than 80 percent are Californians. Roughly 40 percent are the first in their families to go to college. About a third are transfer students from community college. Many come from a home where English is not the primary language. Most are striking out on their own for the first time, having bid goodbye to family members across the state. Others already have children of their own.
As they settled into their dorms, met their new roommates and began gearing up for the year ahead, we asked a few of UC's new arrivals to tell us what brought them to the university, and to share their hopes and dreams for the future.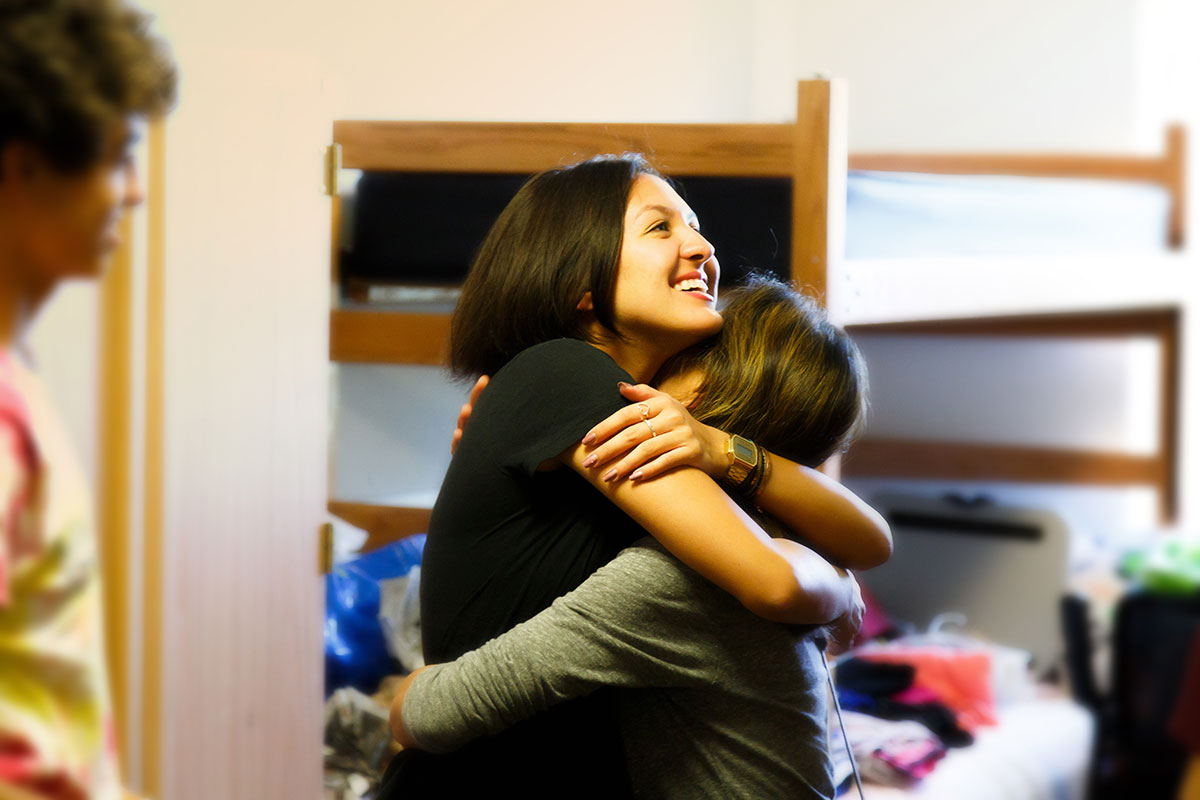 Aiyana Verfaillie, UC Davis
Freshman
Major: Neurobiology physiology and behavior
Hometown: El Segundo, Calif.
After saying goodbye to her mom, Aiyana Verfaillie was both excited and a little tearful moving into UC Davis's Wall Hall dorm for health sciences students. "My mom is proud of me, but she's sad to let me go. She works two jobs, so I've been like the mom in the family, driving my two younger brothers places and taking care of them," Verfaillie said. "I'll miss my family, but it's a good thing. I shared a room with my brothers for a long time, so now it's me having my own space. It's time for me to be my own person."
She hopes to go into medicine and perhaps become a pediatrician, and is excited that UC Davis will offer an opportunity to strengthen her brain through rigorous academics. "There is a lot that is unknown about how the brain works and there are always more things to be learned," Verfaillie said. "I'm excited about being challenged by my classes and how hard I can push myself to solve a problem or figure something out."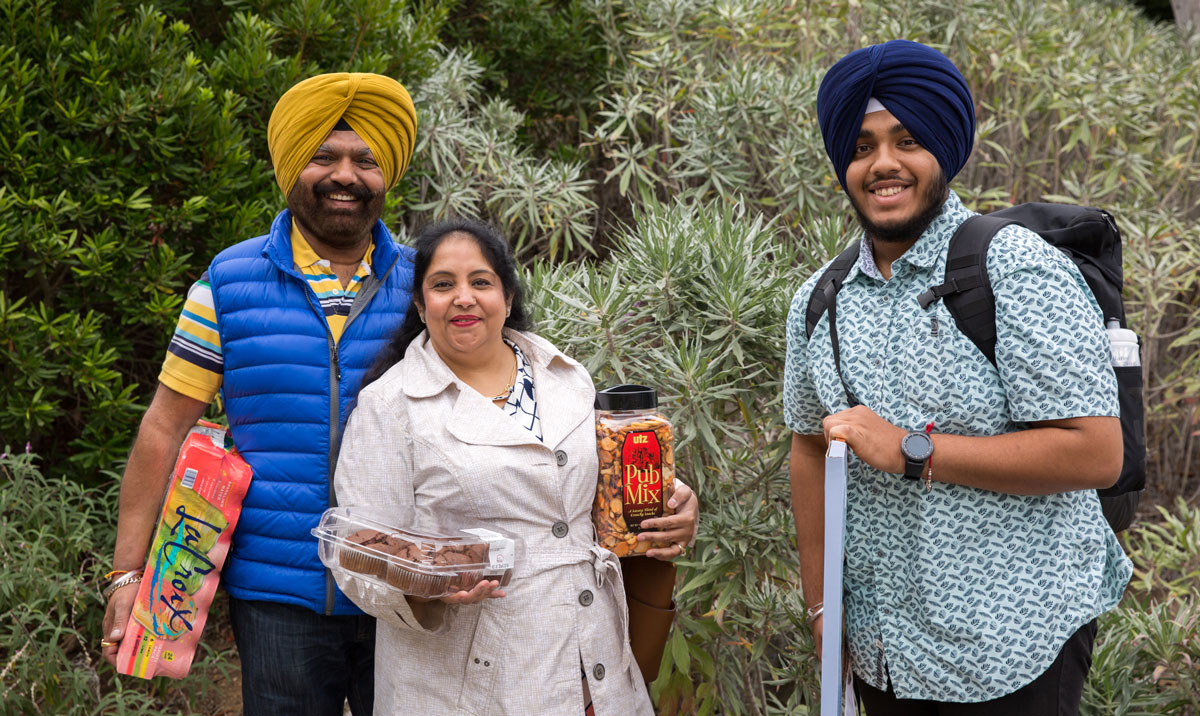 Harsewak Saini, UC Santa Cruz
Freshman
Major: Computer science
Hometown: Sunnyvale, Calif.
"I don't want to be just another student sitting in the back of the class. I want to make an impact here," said Harsewak Saini. The aspiring programmer is psyched to be studying computer science in the redwoods-y backyard of companies like Oracle and Google. "What I love about writing code is I'm creating something with my own hands. It's not analyzing someone else's work."
Another thing he already loves about the campus: the diversity and acceptance of his fellow Banana Slugs. "Everyone is so open. If I play some Punjabi music, no one says, 'Turn it down.' They're like, 'That's cool. Bump it up some more.'"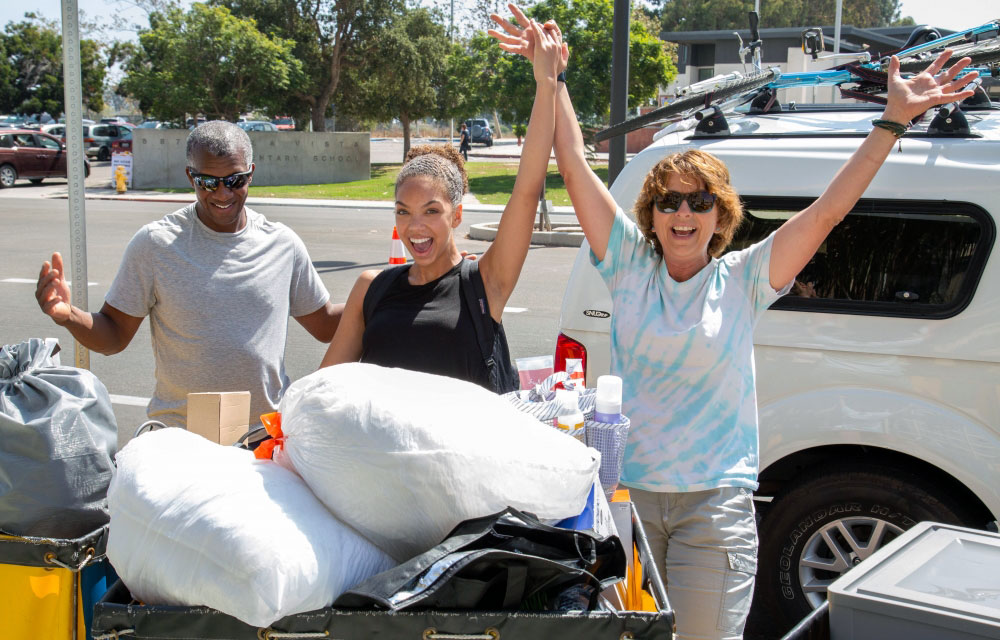 Jasmine Mitchell, UC Santa Barbara
Freshman
Major: Biology
Hometown: Monterey, Calif.
Pre-med student Jasmine Mitchell is excited to tackle hands-on research — and she's also pretty jazzed about the stunning beachside locale she'll get to do it in.
"What I love about research is that you're trying to solve problems and find data that hasn't been found before," she said. "It isn't information that's given to you, it's something that you have to discover."
Mitchell, who plays three instruments, has also joined the group Music Connections, which plays at hospitals and homeless shelters. "Music brings joy," she said. "It can really lift people's spirits, and I want to bring that out into the community." She also hopes to become fluent in Spanish.
"I'm excited to expand what I know not just academically but culturally. I want to try everything, I guess."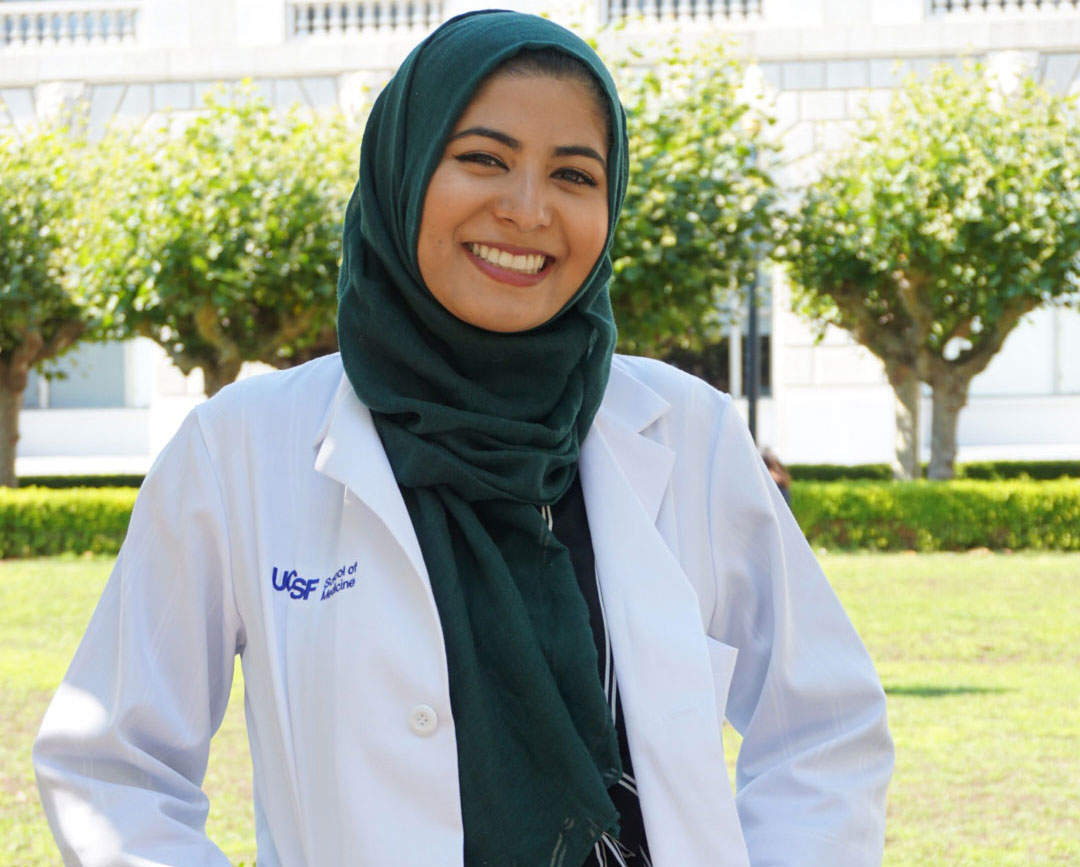 Hamidah Mahmud, UCSF
First-year medical school
Previous majors: B.A., history and science, M.A., philosophy
Hometown: Los Angeles, Calif.
Coming to med school via a master's in philosophy and undergraduate studies in history and science, Hamidah Mahmud wants to explore the way patients' stories can be used to improve their care. "It's easy to think of patients as charts," she said. "But what's equally important is their story: Where are they coming from? What are their views on medicine, and what is their sense of trust?"
Mahmud decided to become a doctor while volunteering in Peru as a community health advocate. Sitting at the bedside of a tuberculosis patient, she saw a yellowing stack of prescriptions and realized they were unlikely ever to be filled. "It was clear they no idea what those prescriptions meant or how to go to the pharmacy and get the medication," she said.
Now, she hopes to develop methods of care that can be more responsive to patients' lives and perspectives — and sees UCSF as the perfect place for that. "Treating patients is not just about what is happening but why it's happening — and that why is often overlooked."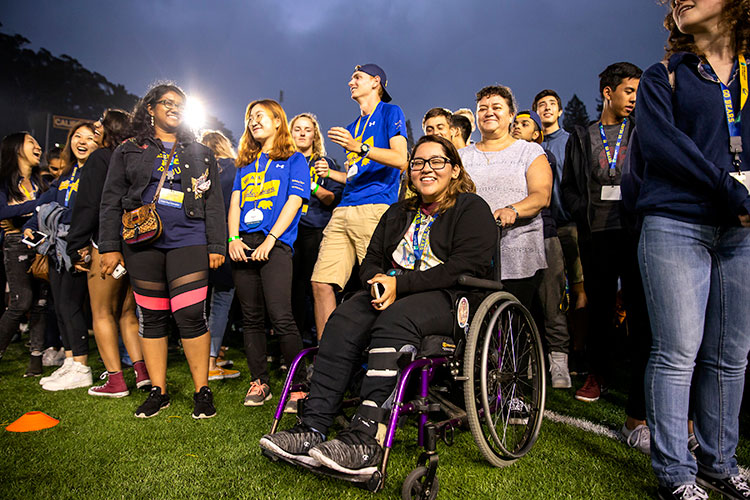 Mariana Soto-Sanchez, UC Berkeley
Freshman
Major: Psychology
Hometown: Ontario, Calif.
The number one goal for freshman Mariana Soto-Sanchez this year: Get outside of her comfort zone.
As a freshman in high school, Soto-Sanchez woke up one morning with intense back pain. Within an hour, she was paralyzed from the neck down. The cause: Transverse myelitis, a neurological disorder caused by severe inflammation of a section of the spinal cord. She missed a lot of school, but was eventually able to catch up with classmates through hard work and ironclad determination — the same grit that helped her regain a good bit of motor function, although she still needs a wheelchair to get around.
"Going from an able-bodied person to all of a sudden being disabled, I haven't wanted to do anything I couldn't control. Now that I've gotten here, I really want to experience new things and try anything I haven't tried before," Soto-Sanchez said. She's already bagged a few firsts, like joining classmates during orientation for a karaoke rendition of "Dancing Queen."
"I was really scared at first because I was so far away from home," she said. "The first day I thought, 'I don't think I can do this.' But seeing all these different people come together, and making friends, I felt a lot better."
Ariyana Cavanaugh, UC Irvine
Freshman
Major: Biological sciences
Hometown: Stockton, Calif.
The youngest of seven siblings — and the first in her family to go to college — Ariyana Cavanaugh is eager to try all college has to offer. "There are so many opportunities and experiences that I wouldn't be able to get in Stockton."
Chief among them: participating in undergraduate research. She's also looking forward to making friends with people from all walks of life, like her roommate Jiayin Tian, who arrived just a few days ago from China.
The two have already bonded over bioscience and being on their own for the first time. "I'm learning things from her, and she's learning things from me," Cavanaugh said. "It's a great community. Everyone is so welcoming."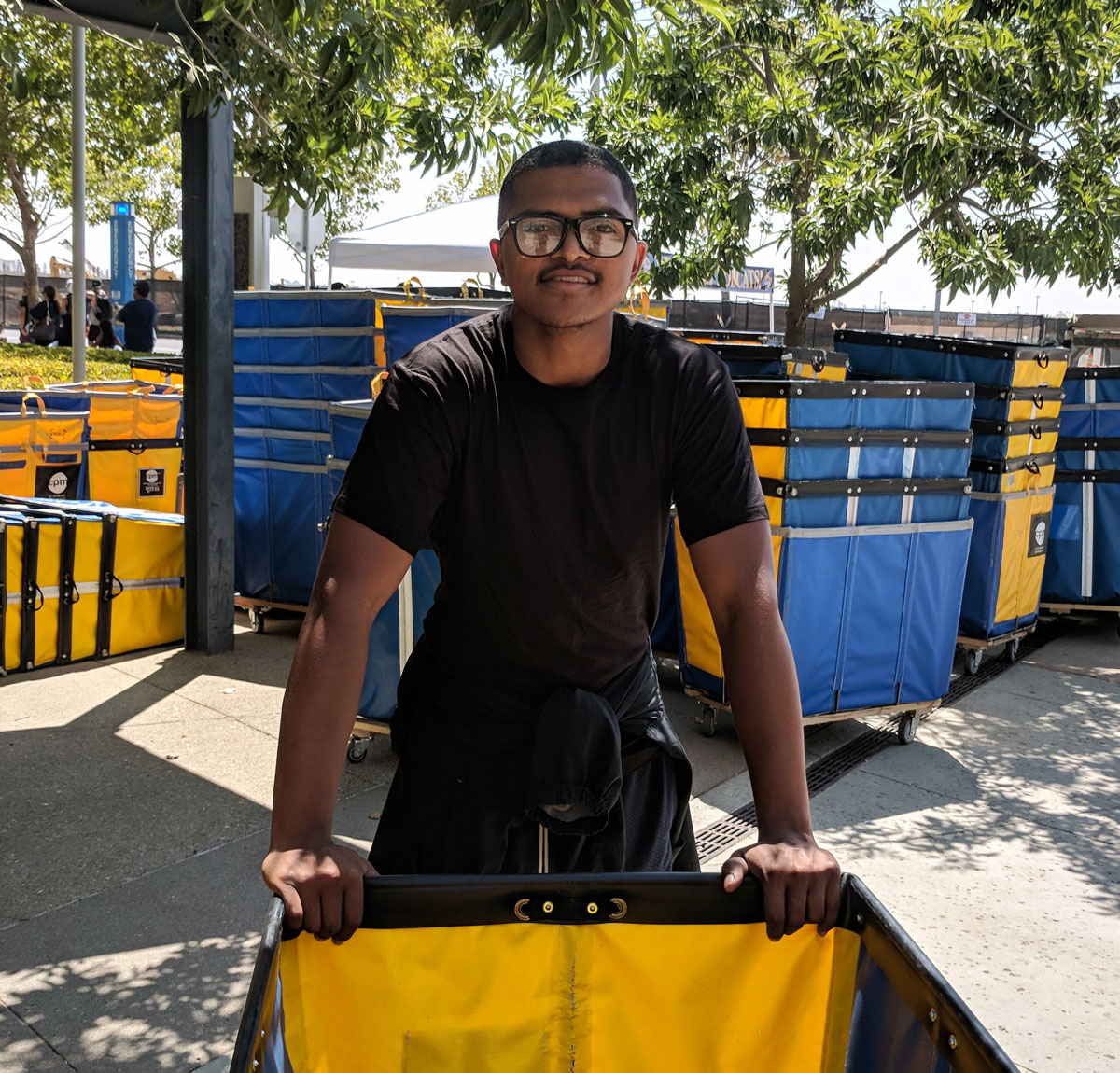 Sander Urbina-Noyoa, UC Merced
Freshman
Major: Anthropology
Hometown: Santa Ana, Calif.
After moving around all his young life, from Mexico to North Carolina and throughout California, Sander Urbina-Noyoa is looking forward to getting to know his new community at UC Merced.
"What's amazing is how quickly you get close to people and become great friends. My roommates and I just clicked right away. People here are from all over, but we're all just looking for someone to be comfortable with, so it's easy to make that connection," he said.
Two short-term aspirations: getting more at ease with public speaking and learning not to procrastinate. He also hopes to start a football club.
Urbina-Noyoa, whose parents hail from Guerrero, Mexico, has found it rewarding to meet so many other students who can relate to his immigrant experience. "We were having a conversation in class about immigration and how many students' parents had come here for the American Dream. A lot of kids aren't here just for themselves, but for our parents and families."
That resonates for Urbina-Noyoa, the first in his family to go to college. "I'm here to do myself proud and to make my family proud. They have put so much into getting me here. My parents are always telling me, 'You've got to keep it together. Your sisters are looking up to you.'"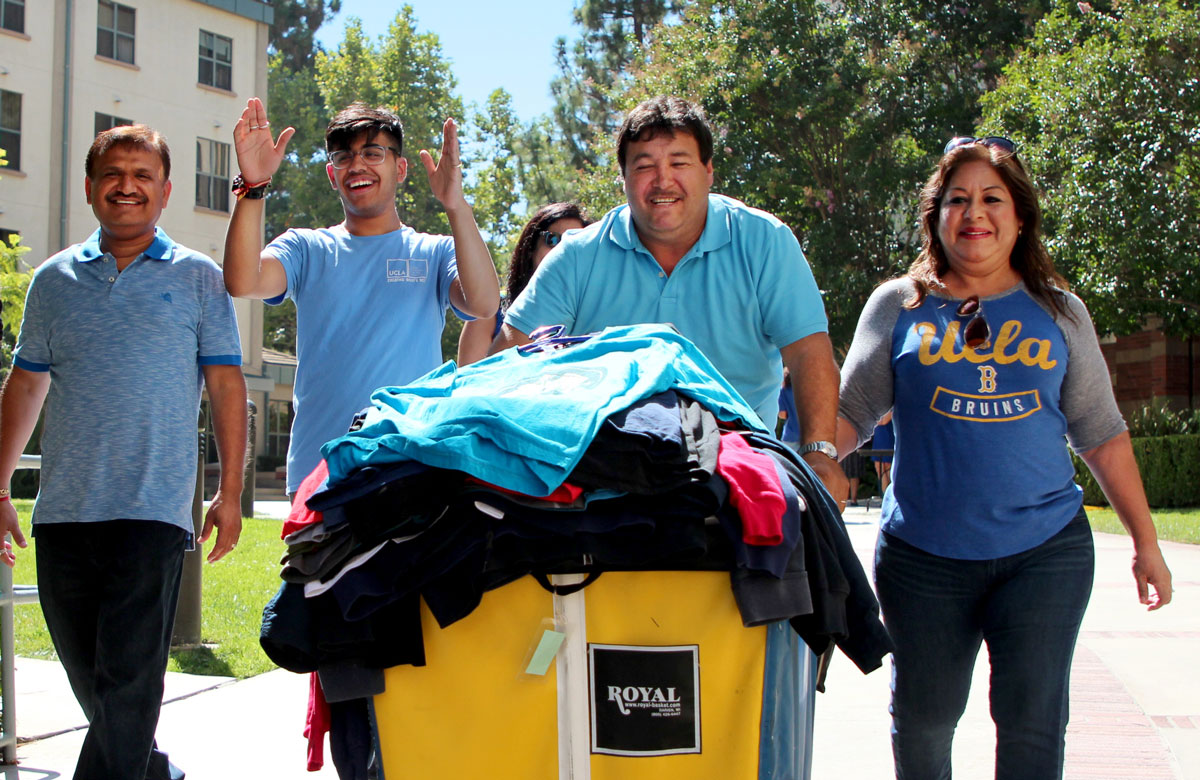 Achintya Pandey, UCLA
Freshman
Major: Acting
Hometown: San Ramon, Calif.
"What I am most excited about is acting and helping out in shows," said Pandey, an actor, rapper and entertainer who has been performing since he was seven. As a student at Oakland School of the Arts, Pandey started a company called Lil' Brown Town Production Collective. He has formal dance training in hip-hop, ballet, jazz and Bollywood, plays guitar, volleyball and basketball, and is fluent in Hindi and Spanish. If that weren't enough, he is also interested in computer programming.
Pandey is excited about being part of UCLA's renowned School of Theater, Film and Television, and how it will help him develop his diverse interests. "The program is very focused on the arts, but also allows me to do general education classes and explore different areas that I really like," he said. "And the campus is beautiful! Los Angeles is the place to be. Everything about this school just seems perfect."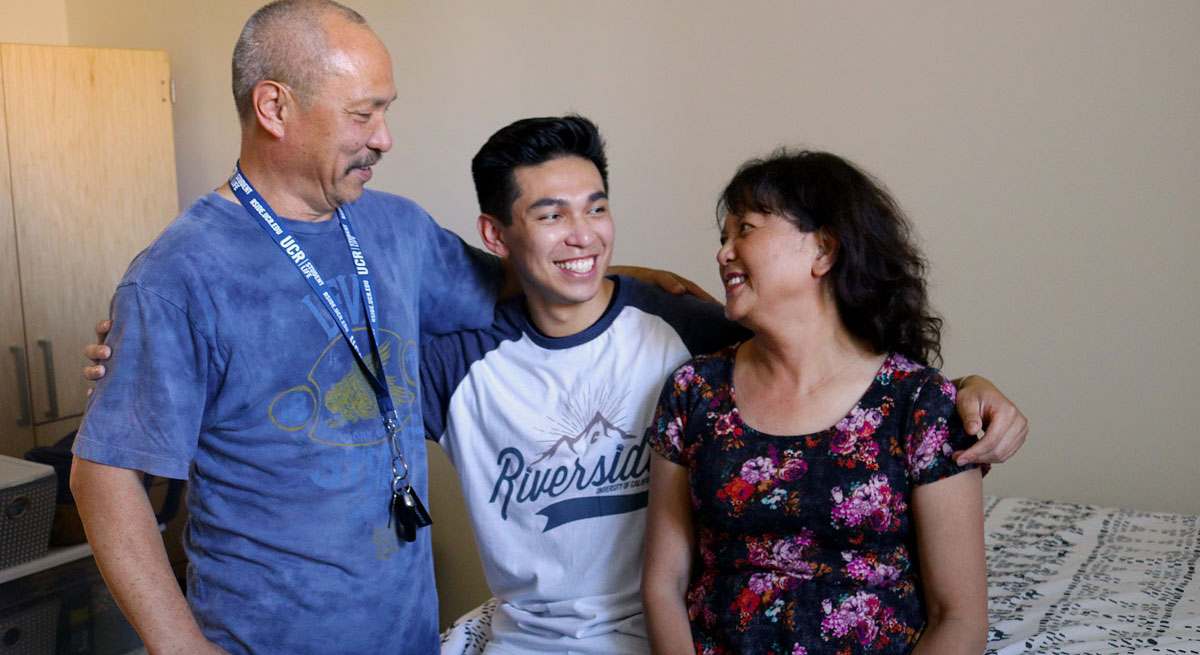 Erik Reyes, UC Riverside
Incoming transfer student
Major: Anthropology
Hometown: Temecula, Calif.
"I've been waiting a long time for this day," said Erik Reyes, a transfer student from Mt. Jacinto community college. "I chose UC Riverside because the anthropology program is great, the financial aid package was very generous, and because I had visited the campus before and really liked it. I also get to be close to home."
The proximity to home is also a boon for his parents, Lilian and Ernie Reyes, who were there on move-in day helping Reyes, the last of their five children to leave for college, settle in.
"This is about letting him go, but letting him chase his dream too," said Ernie Reyes. "We are happy. We are excited to see him spread his wings."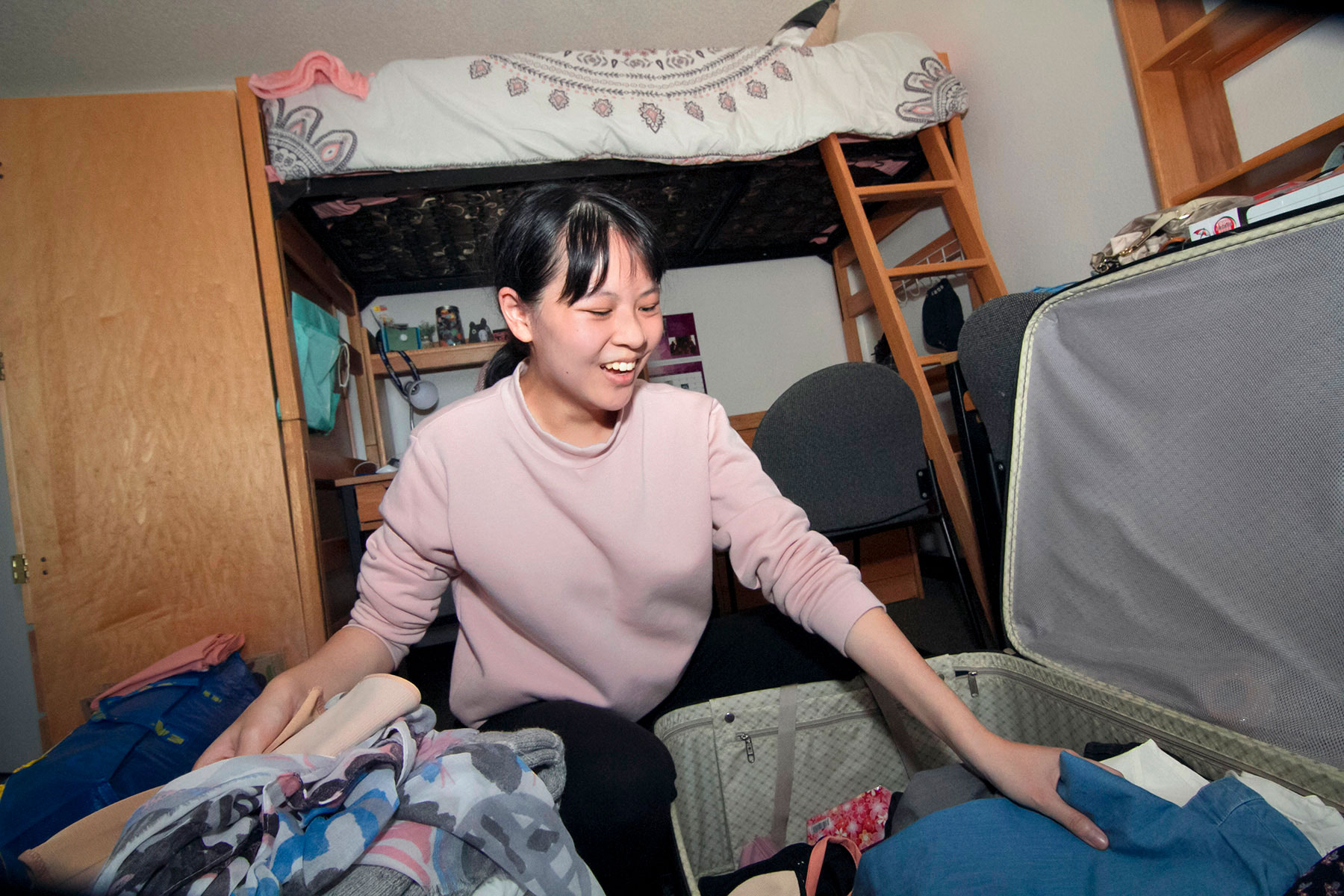 Chloe Yueh, UC San Diego
Freshman
Major: Math and economics
Hometown: Tainan, Taiwan
While many of her classmates showed up at move-in day carting bins full of personal belongings, Chloe Yueh had a single, modest suitcase to unpack, having just arrived in San Diego from her home in Taiwan.
"I am excited about everything. Meeting new friends, starting new classes and getting to choose what I want to study," said Yueh. "I just came two days ago. It feels a little scary, but I'm very excited!"
She is looking forward to "being in charge of my own life" and finding out what interests her. She is curious about careers in finance and consulting. "That's just a rough idea right now. I want to be a well-rounded person."
Top photo credit: Elena Zhukova/University of California