October 13, 2017
UC Newsroom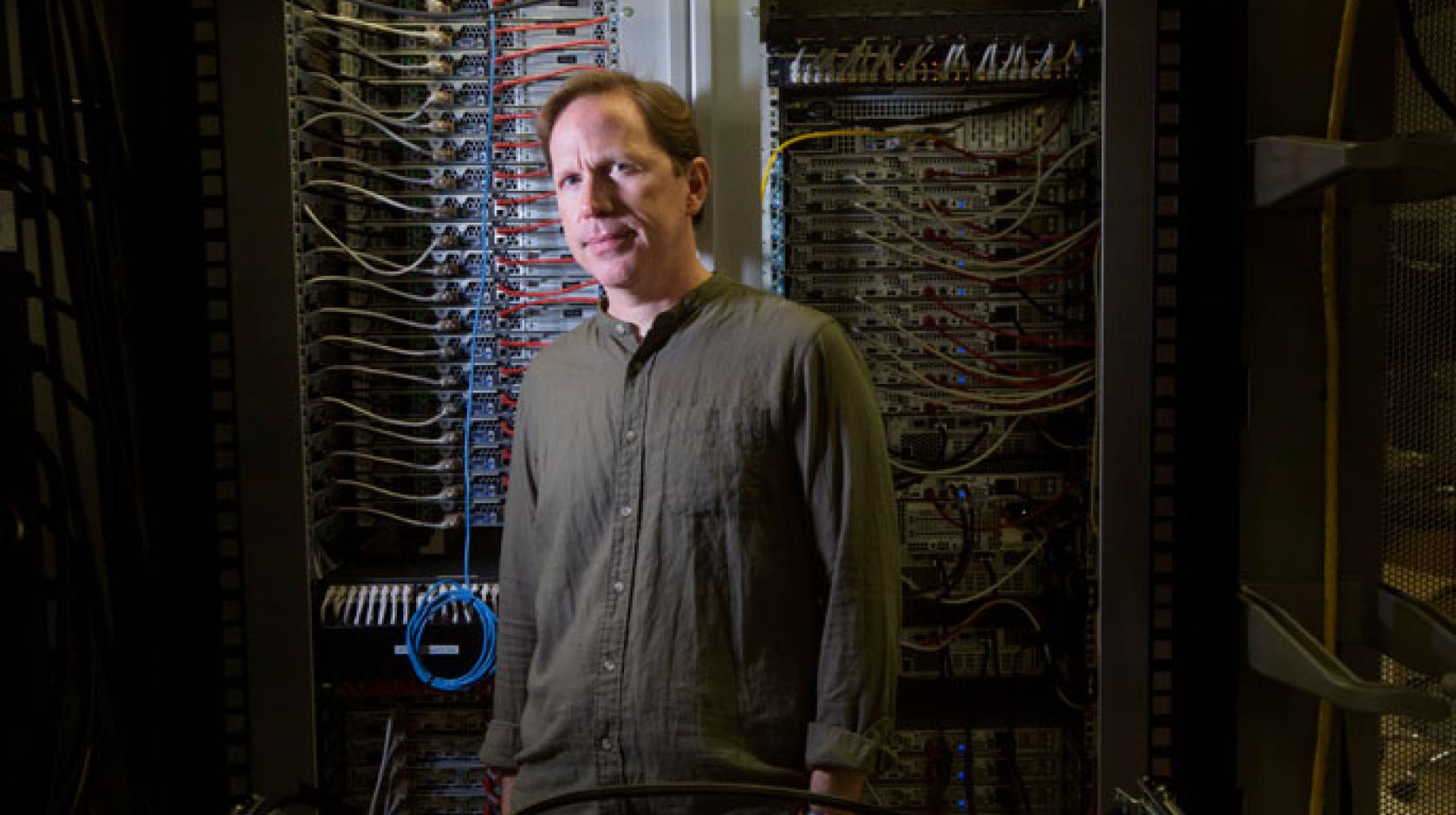 Credit: John D. & Catherine T. MacArthur Foundation
A UC San Diego professor who studies cybersecurity and alumni from UC Berkeley and UCLA were among this year's 24 winners of the coveted MacArthur "genius" award.
MacArthur fellowships, also known as "genius" awards, are five-year, no strings attached grants of $625,000. The prestigious awards from the MacArthur Foundation are given out each year in recognition of exceptional creativity; promise for important future advances based on the recipient's previous track record; and the potential of the award to facilitate subsequent creative work.
This year, five of the 24 winners had ties to UC:
Stefan Savage, a renowned cybersecurity expert and professor of computer science at the UC San Diego, received the award in recognition of his influential work to thwart computer crime. Over the past two decades, Savage has shown how cars are vulnerable to hacking; investigated the world of cybercrime and its economics; and created new strategies to defend against malware.
"It's wonderful to see Stefan Savage being recognized for his boundary breaking research," said Albert P. Pisano, dean of the Jacobs School of Engineering. "Stefan is an outstanding scholar, teacher and mentor. In addition, he embraces the hard work necessary to ensure that his teams' security research makes real and lasting impacts on society."
Viet Thanh Nguyen received a MacArthur grant in recognition of his depictions of the Vietnam War and his explorations as a writer of "how the war lives on for those it has displaced," according to the MacArthur citation. Both his Pulitzer Prize-winning 2015 novel, "The Sympathizer," and his 2016 nonfiction book "Nothing Ever Dies: Vietnam and the Memory of War," illuminate aspects of that war, and his 2017 story collection, "The Refugees," explores the enduring effects of the loyalties and tensions of war.
Nguyen earned his B.A. at Berkeley in 1992, and his Ph.D. at Berkeley in 1997. He is a professor in the Department of American Studies and Ethnicity and the Department of Comparative Literature at the University of Southern California.
Trevor Paglen, a conceptual artist and geographer, documents "the hidden operations of covert government projects and examines the ways that human rights are threatened in an era of mass surveillance," according to his MacArthur citation. Paglen uses high-powered telescopes with cameras to photograph secret prisons and military bases, and works with amateur astronomers to document classified satellites orbiting the earth. He earned his B.A. from Berkeley in 1998, and his Ph.D. at Berkeley in 2008.
Yuval Sharon, an opera director and producer, has expanded "how opera is performed and experienced, through immersive, multisensory and mobile productions that are infusing a new vitality into the genre," according to his MacArthur citation. He is the founder and artistic director of The Industry, a Los Angeles-based production company. In 2018, he will be the first American to direct a production at the Bayreuth Festival in Germany. Sharon earned his B.A. at Berkeley in 2001.
Jason De León, an anthropologist and an associate professor at the University of Michigan, was recognized by the MacArthur Foundation for "bringing to light the lives and deaths of clandestine migrants crossing the U.S.–Mexico border into the Sonoran Desert of Arizona," according to the MacArthur citation. His ongoing Undocumented Migration Project includes a range of media on the subject, as part of an effort to document the experience of migrants risking physical injury and detainment. He received a B.A. in 2001 from UCLA.