June 11, 2014
Harry Mok
,
UC Newsroom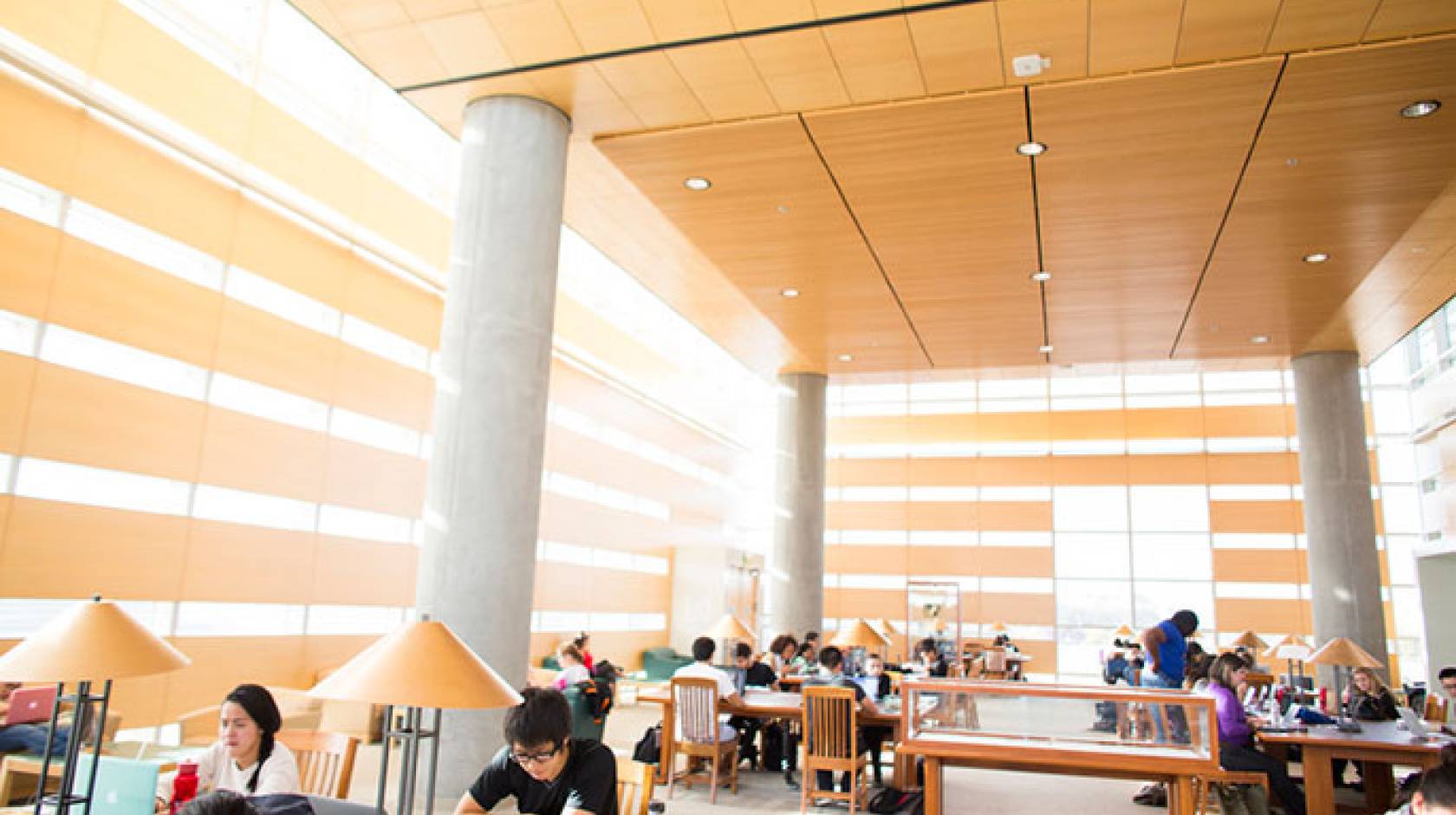 An advisory group formed by UC President Janet Napolitano to guide the university's sustainability efforts met for the first time this week to discuss how UC can become the first research university to achieve carbon neutrality by 2025.
The Global Climate Leadership Council — comprising scientists, administrators, students and experts from inside and outside UC — heard from Napolitano about her vision for the university's future sustainability work and the role the council will play.
Napolitano called on the council to find ways to engage faculty, staff and students — leveraging the power of UC's 10 campuses — to help the university reach its sustainability goals and serve as a "lodestar, a place that can really set an example."
"It is essential to our stewardship of the environment and to what we hand off to the next generation," Napolitano said. "If we don't do it, who will?"
The council committed to meeting three times each year at different UC campuses. Members will focus on carbon neutrality, but will also offer guidance on UC's other sustainability goals.
Achieving carbon neutrality is a difficult but attainable goal, council members said. To succeed, UC must expand its energy efficiency efforts and explore large-scale energy procurement from renewable sources such as solar, wind and biomethane gas captured from landfills and agricultural waste.
"There is really nothing like an audacious goal to make everyone work together," said Wendell Brase, UC Irvine's vice chancellor for administration and co-chair of the council.
Napolitano noted at the meeting that UC already is a national leader when it comes to sustainability. She suggested finding ways to pair UC's successes in sustainable operations with cutting-edge research done at the campuses on renewable energy and other technology to reduce carbon emissions.
Carbon neutrality — reducing net greenhouse gas emissions to zero — has been a goal set in UC's sustainable practices policy, enacted in 2003. Napolitano expanded on the policy last fall by setting a 2025 target date.
The policy has made UC campuses some of the greenest in the country, guiding operations in nine areas: green building, clean energy, sustainable transportation, climate protection, sustainable operations, waste reduction and recycling, environmentally preferable purchasing, sustainable food service and sustainable water systems.
UC's recent sustainability accomplishments include:
Registering as an Energy Service Provider, which will allow UC to supply electricity to some of its campuses and medical centers, potentially as early as next year. The registration will enable the university to use more renewable energy resources and will create more energy price transparency for campuses, ensuring a steady supply of cost-effective, climate-neutral electricity.
Becoming the nation's leading university for green construction with 166 LEED certifications from the U.S. Green Building Council. In fact, UC Merced is the country's only college campus where every building is LEED certified.
UC campuses are on track to meet Napolitano's directive to cut per-capita potable water use across the system by 20 percent. UC Berkeley, UC Davis, UC Irvine, UC Merced, UC San Francisco Medical Center, UC Santa Barbara and UC Santa Cruz already have met this goal.
Creating recycling, composting and waste reduction programs that have brought UC locations closer to their goal of sending zero solid waste to landfills by 2020.