New podcast explores people, places behind the food we eat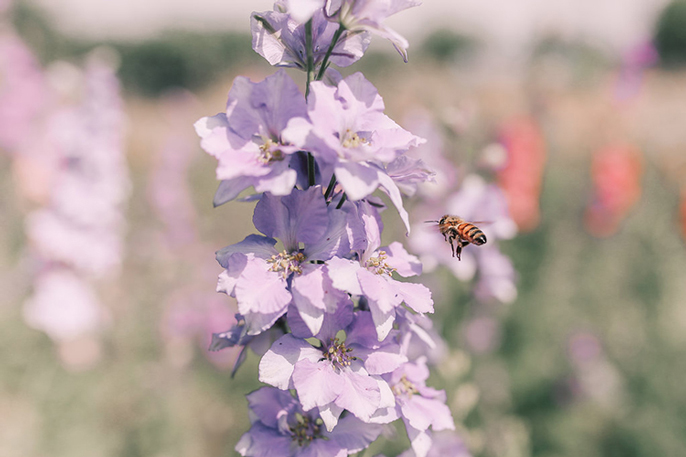 In the mid-2000s, California beekeepers began to notice that their bees were disappearing. The technical term for the problem is "colony collapse disorder." Scientists aren't sure what causes the sudden drop in population, but Claire Kremen, a professor of environmental sciences, policy and management at UC Berkeley, has an idea. She thinks part of the problem comes from farmers depending entirely on honeybees.
"Anytime you rely on only one thing," she says, "you have no buffer. It's kind of like the stock market — most people recognize that investing all of their assets into a single commodity isn't a wise idea."
Kremen is talking with reporter Alissa Escarce in Just Food, a new podcast series from the Berkeley Food Institute that explores the complex network of people and places behind what we eat. Throughout six episodes, the podcast touches on a range of topics, from California's dwindling bee populations to finding healthy soil in Richmond to the impacts of Berkeley's soda tax.
Here's a transcript of episode two, "Feeling the Sting: What Can Be Done to Protect Pollinators."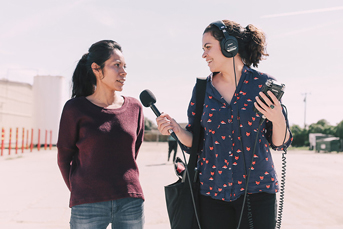 Last spring, the institute released its pilot episode about the Equitable Food Initiative, a new opt-in certification for farms that provides workers with higher pay and greater protections. "I think it's safe to that at a minimum 70 percent of people are undocumented, probably much higher than that," Ron Strochlic, of UC Agriculture and Natural Resources, tells reporter Escarce. "There are a lot of threats of getting people deported if they, you know, make any waves."
A podcast launch event will be held on Tuesday, Oct. 3 from 5 to 7 p.m. in the North Gate Hall library at the Graduate School of Journalism. In addition to a preview of the next episode, there will be a panel discussion with experts and community members featured in the podcast, followed by a Q&A session and reception.
Just Food is produced by the Berkeley Food Institute in partnership with the UC Berkeley Advanced Media Institute at the Graduate School of Journalism.
Learn more about the Just Food podcast.