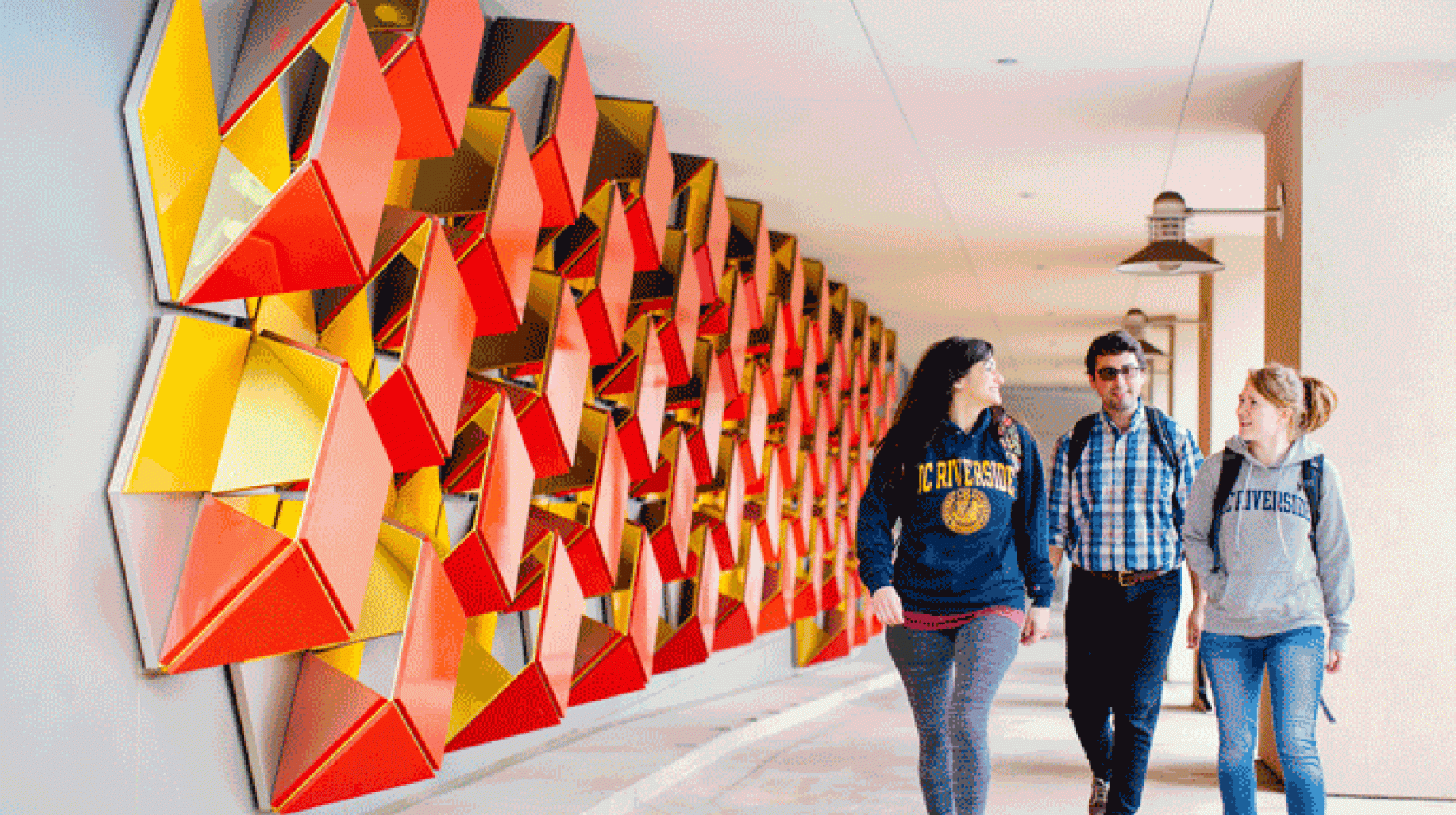 Credit: Elena Zhukova/University of California
Within five years of graduating, a majority of UC's low-income students earn more than their parents.
"It's one of the indicators that shows how a UC education creates economic mobility for its students," Pamela Brown, UC's vice president for Institutional Research and Academic Planning, told the UC Board of Regents earlier this month.
The University of California has more than 2 million living alumni. Over the past year, Brown's team has been gathering and analyzing data to learn more about what happens to students after they complete their degrees, including which sectors they work in; how their earnings change over time; and whether low-income students move up the economic ladder.
The data, captured in UC's 2018 Accountability Report and documented in even more detail at the UC Information Center, shows the extent to which a UC degree can be a great economic equalizer:
Students from families in the bottom 20 percent of incomes go on to earn as much as students from middle-income families.
A third of low-income students do even better — moving from the bottom 20 percent of incomes into the top 20 percent.
All alumni, regardless of field or discipline, see their earnings double between two and 10 years after graduation.
Brown shared the data with the regents as part of a larger presentation on the annual Accountability Report, a trove of information about how the university is doing on affordability, access, student success rates and other key measures.
As part of the research into alumni outcomes, Brown's team looked at the employment sectors where UC alumni work and how those choices affect their overall earnings.
One surprising result: Industry sector can play a bigger role than academic major when it comes to salary and income. Arts and humanities grads who use their skills in online and computing industries, for example, often earn more than engineering and computer science majors who work in the social service sector.
Students who earn advanced degrees also tend to have higher incomes than those without, Brown said. Roughly 40 percent of UC students eventually complete graduate school, but the data shows that some demographic groups are more likely to do so than others.
First-generation college students, for instance, are less likely to continue their studies beyond an undergraduate degree. Understanding those patterns is helping UC leaders hone in on interventions that can help more students succeed, Brown said.