June 5, 2020
Robyn Schelenz
,
UC Newsroom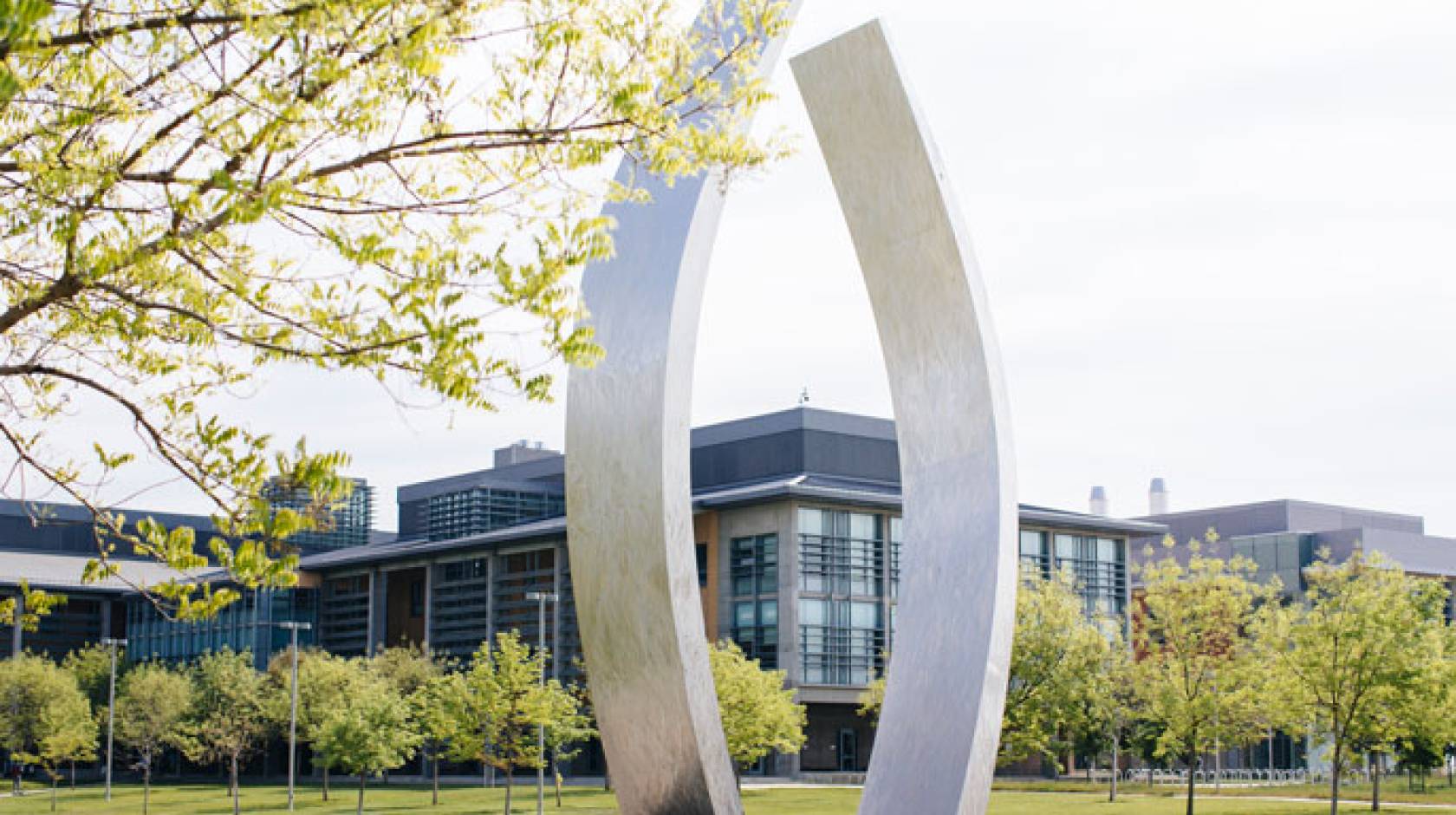 Credit: Elena Zhukova/University of California
UC researchers were in the middle of a variety of projects as 2020 approached, studying artificial intelligence, cancer, health outcomes, tobacco and more. Then COVID-19 hit.
Time to pivot.
With many research projects forced into hiatus, the University of California's Research and Innovation division launched an effort to accelerate urgently needed breakthroughs to address the pandemic.
This week, UC announced the successful completion of a whirlwind effort to award $2 million in seed funding to research across the state aimed at mitigating the impact of COVID-19, particularly among those at greater risk for infection and adverse outcomes.
The funds are being used to support rapid-response, high-impact research in vaccines, therapeutics, clinical management, epidemiology and other COVID-19 related areas to scientists across the state.
"We recognize there is a compelling and dire need for COVID-19 research, especially for our more vulnerable populations," said Theresa Maldonado, Ph.D., vice president of systemwide Research and Innovation at UC. "In coordination with our research program external advisory councils and others, we all agreed the right course of action was to promptly shift funds in various grant programs to meet that need."
The research award monies come from three statewide UC-based research grant programs focused on breast cancer, tobacco-related disease, and HIV/AIDS, among other programs, and provide up to $25,000 in seed funding to each selected proposal. As quickly as the funds were reallocated, proposals were developed just as quickly. In just under a month, nearly 400 research proposals were received and 85 of those were selected for funding.
The research projects take especial aim at helping those disproportionately affected by the coronavirus.
UC Merced Nicotine and Cannabis Policy Center (NCPC) director and health psychology professor Anna Song's project, "Understanding the social determinants of the COVID-19/tobacco link: survey of Central Valley Latinx," emerged from work the center already conducts with residents of the Central Valley, an underserved region of California. In this case, the questions they are asking of residents across 11 counties in the San Joaquin Valley are related to COVID-19, not just tobacco.
Along with Irene Yen, Gilberto Lopez, a research affiliate at UC Merced's NCPC, is leading the project. Lopez also works on the COVID Health Animation Project, which targets animated public health messaging to underserved communities, and will be an assistant professor at Arizona State University in the fall.
"COVID-19 is disproportionately affecting certain communities, particularly Latinx, African Americans and Native Americans," Lopez said. "I'm originally from the Central Valley and I was back home when stay-at-home started. I kept seeing a lot of misinformation and disbelief in the messaging around COVID-19 that was putting the Latinx community at greater risk.
"There's already a lot of distrust among the undocumented community across the state, due to various anti-immigrant policies. I wanted to do something about it. I wanted to know the source, quality and quantity of COVID-19 information reaching this community."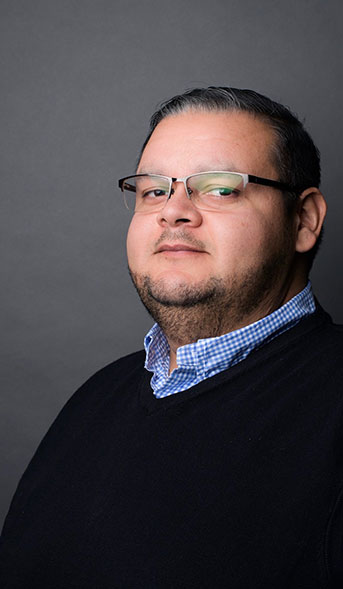 Close to 100 percent of the people Lopez surveys are essential workers, whether they're picking fruit, milking cows or working in canneries and packing houses — almost everyone works in the agriculture industry in the Central Valley. This population is among the country's most vulnerable to begin with, and has been disproportionately affected by COVID-19.
"From a public health perspective, we are doing a poor job of giving accurate and culturally-tailored COVID-19 information to these communities," Lopez said.
Lopez and his collaborators have already completed open-ended interviews with members of the Latinx community, asking about awareness of social distancing and the availability of personal protective equipment like masks and hand sanitizer. The next step is to survey 1,000 members of the Latinx community in the Central Valley, with the hope of understanding differences among subgroups, especially between indigenous Mexican or Central American immigrants compared to nonindigenous immigrants.
"In the Central Valley, a large proportion of farmworkers are indigenous Mexican immigrants," Lopez says. "To what extent do the social determinants of health affect indigenous and non-indigenous immigrants differently? Do these differences have something to do with the disproportionate rate of infection? Knowing this has implications for culturally-tailored interventions: whether it's health communication or testing."
He says the seed funding is meeting a critical need.
"As a person of color, not just a scholar, when the quarantine first started, I felt like we were yelling let's make sure we focus on subpopulations, let's be careful, certain communities will be disproportionately affected," Lopez says. "We were screaming it, but no one was listening. And now we see it, that yes, it's affected some communities more than others.
"Things like the seed funding will allow us to address this important issue in an underserved part of the state. Even though there's this frustration, there's a lot of goodwill and institutions like the UC system who are funneling resources to where they are needed the most. A few weeks back we were meeting with a faculty member at UCSF, and they told us, 'The cavalry isn't coming; it's up to us to do something about this.' That's exactly what we are trying to do with this research."
"Small grants from UC Merced and seed funding from UC Office of the President are allowing us to do something about this."
Sean Young of UC Irvine, who was also awarded seed funding, has been working on health interventions for a long time, most recently among African American and Latinx men at high risk for AIDS. His project, HOPE (Harnessing Online Education), is a 12-week online community intervention designed to change risky behavior. It's a great fit for the times: as luck would have it, his research project is entirely online.
He and his colleagues are training peer educators to reach out to people in online communities with the goal of promoting healthy behavior changes, Young says.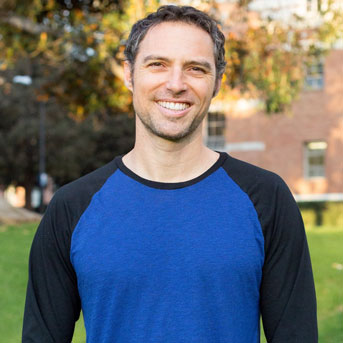 The need to influence healthy behaviors to protect against COVID-19 is not that much different from helping communities protect themselves from HIV, Young points out; it's stigmatized, and involves health behavior changes, all things which the HOPE intervention has been successful at tackling. In finding out what people need and what barriers they face to care, Young is hopeful they can create a structure that helps people take actions to stay healthy.
"In order to prevent the spread of the virus, prevention is something you've got to address, you have to address psychology and structural issues."
Young's team is training peer educators to reach out to people in online communities with education and other strategies for influencing behavior.
Over the course of 12 weeks, the peer educators and their online participants engage with each other and become friends, with some participants emerging as peer educators and leaders themselves. "Whether HOPE studies have focused on HIV prevention and testing, opioid addiction, or mental health issues, we find at the end of 12 weeks people pretty consistently change their behaviors and attitudes," Young says.
In a 2010 study, Young's team found that the HOPE program increased by two to three times the likelihood African American and Latinx men who have sex with men would request a home HIV test. And they had high rates of participants continuing to stay involved with the program. "Typically in online studies it's hard to keep people engaged; 30-70 percent of people drop out," Young says. "At the end of our study we had 94 percent of people still involved; even after the study, 15 months later, more than 83 percent of participants remained." From 2015-2020, Young has been expanding on that study with a new and much larger cohort of African American and Latinx men who have sex with men.
With funding from UC, Young's goal is to go back to this most recent HIV awareness cohort, and offer them a chance to take a survey to address some of their concerns and risks around the coronavirus, and learn how to create a new online community intervention to reduce their risks about COVID-19.
"Once we know how the current COVID-19 and political climate has affected needs among these vulnerable populations, we'll have a better idea of the barriers to their health and well-being. These insights will pave the way for us to develop effective digital behavior change interventions for the next few years to reduce their risk for COVID-19 and improve their health."