June 4, 2020
Antonio Campos
,
UC Newsroom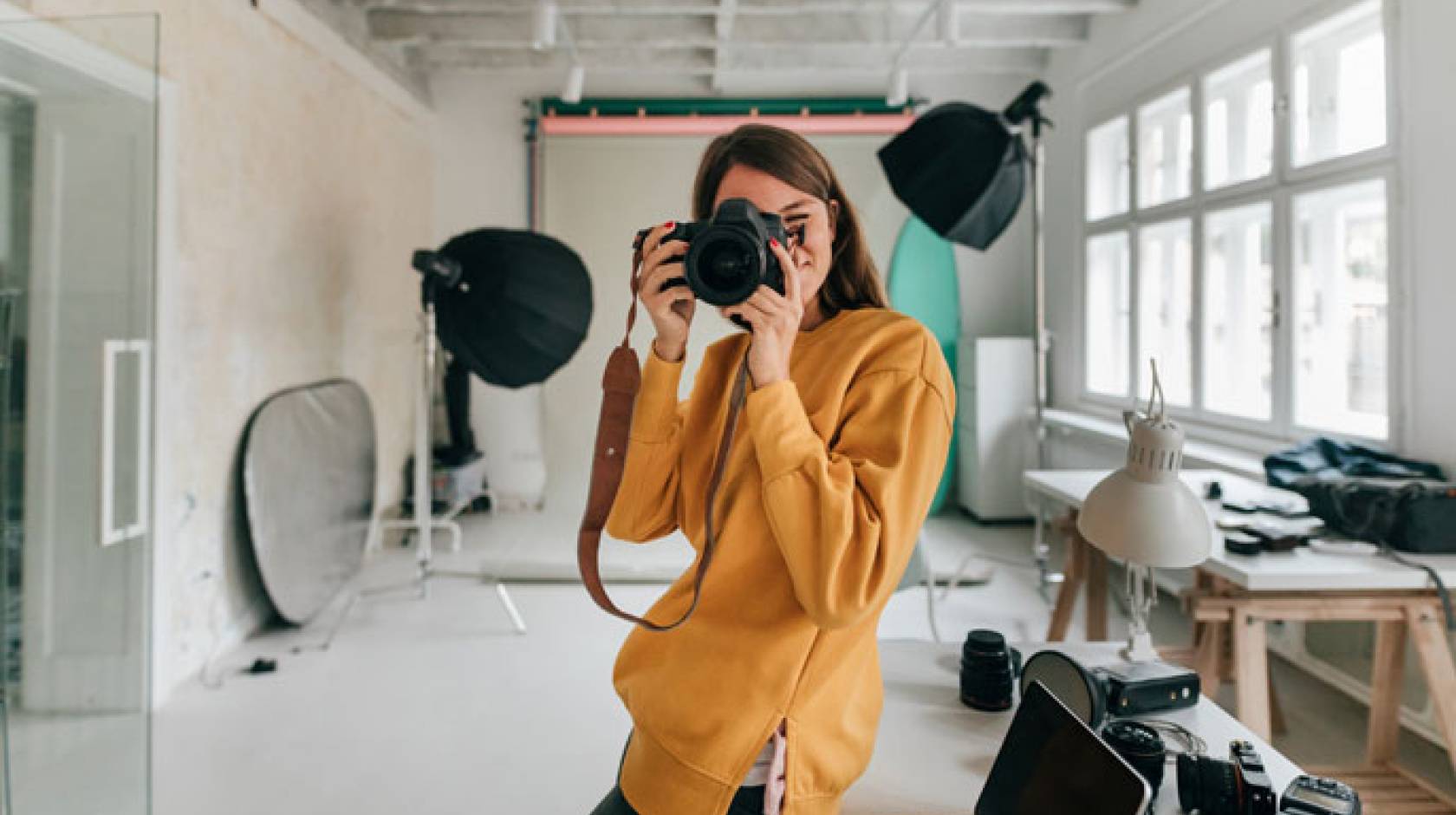 Credit: iStock/AleksandarNakic
Traditional careers in office high rises with 9-to-5 hours don't work for everyone. In fact, in these turbulent times you might find yourself dreaming about being your own boss, rather than being beholden to someone else for your career success.
That sentiment has spurred a big rise over the last decade in the so-called "gig economy" — people who by either need or preference have decided to work for themselves.
The gig economy is bigger than you think. For many, gig jobs conjure up low-wage service apps such as Uber and TaskRabbit. But UC Santa Cruz alum and social impact consultant Corinne Warnshuis, who led a recent panel discussion on the topic with the UC Alumni Career network, embraces a wider view.
You can call the gig economy the "independent workforce, freelance economy or agile workforce," Warnshuis explains, and it can encompass "independent contractors, consultants and self-employed professionals."
Regardless of skillset or job type, working in the gig economy means that everything about your career is defined by you: That includes motivation, benchmarks for success and business planning.
"You really have to design your own career. You have to design your workday and how much money you want to make and time you want to take off," Warnshuis said.
She spoke with a half-dozen UC alumni about what it takes to make it work to help you decide if the gig economy could be right for you:
Do you envision your career beyond the confines of a single employer?
"Workers that I've seen who are successful within the gig economy are those that really have a vision, who have the perseverance and the courage to see a market opportunity and to really pursue that largely because they don't see that same opportunity in the traditional employer-employee relationship." – Peter Leroe-Muñoz, UC Berkeley alum, general counsel and vice president of technology and innovation policy for Silicon Valley Leadership Group
Can you thrive wearing multiple hats?
"When you move into this realm of working for yourself and you're a really small company like many of us, you're required to do everything. And so, that means understanding the fiscal aspect and understanding taxes and marketing and being the owner of your brand." – James Walker, UC Berkeley alum, president of Diogenes Community Solutions
Are you an expert at managing your time?
"When you think about work-life balance, it's addition through subtraction. It's getting rid of the things that aren't really super necessary, but kind of suck up our time. So that third hour of Netflix every night, maybe cut it down to two or one hour. It really just comes down to priorities." – Jimar Garcia, UC Irvine alum, president of HatchWork Solutions
Do you have other income you can fall back on during lulls in gigs?
"Think of it like having a major and a minor. So your major is whatever your gig job is, but your minor is what you're also good at. So if your major isn't working out for whatever reason, or it happens to be a dry spell, you can have a minor to fall back on, whether it's a full-time career or owning property you can rent out." – Jon Carnero, UC Santa Cruz alum, chief media officer of Siftly
Can you define what success look like for you?
"I think there are two big things that will help you be successful in the gig economy: defining success, what that means to you, and also being consistent. If you have your idea of success, that's going to motivate you and help you steer your way through the gig economy. And if you're consistent, you'll continue to move towards your goal." – Elizabeth Perkins, UC Merced alum, program manager for the National Association of Drug Court Professionals (NADCP)
Do you seek out new challenges and opportunities to learn?
"You can't know enough stuff. I have an art degree, but I started off at UC San Diego taking Chinese and economics and I use it all. When I make television — my ability to read a budget, my ability to relate to people from a wide variety of backgrounds — it all comes into play. I don't think there is any piece of knowledge that hasn't come into play over the course of my career. It is my toolbox." – Jason Carbone, UC San Diego alum, producer, director, and founder of Carbone Entertainment
If you find yourself nodding along to the thoughts of these successful entrepreneurs, then you might be a fit for the gig economy.
The qualities and skills that are needed in the independent workforce can also help you strategize about future career moves, given the uncertainties of the current job market due to the COVID-19 pandemic.
Independent consultant Peter Leroe-Muñoz adds, "I think we're going to see the gig economy increase in importance and continue to value those that bring a diverse set of skills and experience to an ever-changing marketplace." In other words, adaptability and flexibility are a big asset in these uncertain times.
No matter where you might be in your career trajectory, business consultant James Walker encourages, "Be courageous. If this is something that you want to do, plan it out, be intentional about it. Put your best foot forward. Know that it may be difficult in the beginning, but the rewards at the end are definitely worth it."