UC women have been knocking down gender barriers since the university opened its doors more than 150 years ago, from architect Julia Morgan to astronaut Sally Ride.
But those who make change don't always make headlines. Right this minute, there are people across UC who are working in ways both big and small to advance gender equality and create new opportunities for women.
This Women's History Month, we celebrate some of the inspiring women in our community who are doing the extra work to make space for women. As these women demonstrate, the quest for equality can be seamlessly integrated into our personal and professional lives, every single day.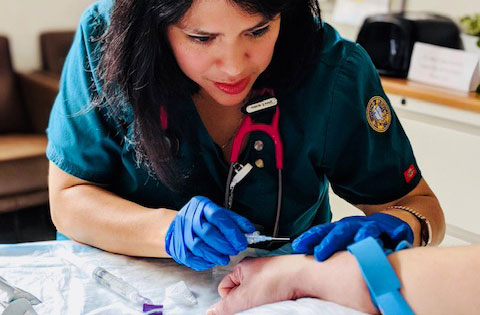 Silvia Arabia, student nurse
Campus: UCSF
Silvia Arabia, a nursing student at UCSF, is on a mission to make pregnancy and childbirth safer for women of color and their babies.
And what could be more urgent? The U.S. has a higher maternal mortality rate than any other developed nation, and it's even worse for black women, who are three to four times more likely to die from pregnancy or childbirth than white women.
I can be someone who makes a difference for future nurses of color, especially women.
Arabia's calling is a natural outgrowth of the work she did as a doula, providing emotional support for pregnant women from marginalized communities before, during and after childbirth. In 2015, she began working as a research coordinator at UCSF, eventually becoming program director for the SOLARS program (Supporting Our Ladies And Reducing Stress to Prevent Preterm Birth), which works to understand and reduce the impact of stress, anxiety and racism on pregnant women of color.
SOLARS changed her career trajectory completely: Hearing and seeing firsthand how women of color were mistreated during their pregnancies, she realized she couldn't listen to these stories any longer without doing something more. That's when she decided to become a nurse practitioner herself.
"Black and brown women are dying," she says. Arabia is now enrolled in UCSF's Master's Entry Program in Nursing — an accelerated nursing program for students with no prior nursing training or experience. After one year, she will receive her RN and from there will specialize, graduating with a master's in nursing, and becoming a certified midwife and nurse practitioner.
Arabia is often the only person of color or Spanish speaker at a clinical site. She knows that both the community and the profession need more nurses who are representative of the communities they serve. That's why she is also mentoring Latina women who want to enter the nursing profession, guiding them through the application process and bringing them to UCSF.
"I never thought that meeting with someone a couple of times and helping them with their goal statement or mock interviews would make such a big difference for them and their outcome," she says. "That makes me really happy to know I can support people in that way."
She is also assembling students from the School of Nursing with students from the schools of Medicine and Pharmacy to look for opportunities to collaborate. The whole experience has broadened her horizons.
"I could be a professor here, or a dean," she says. "I could help change the way things are run and be someone who makes a difference for future people of color, especially women."
Her efforts haven't gone unnoticed. She was recently recognized with a United Health Foundation Diverse Scholars Initiative award at the National Association of Hispanic Nurses meeting.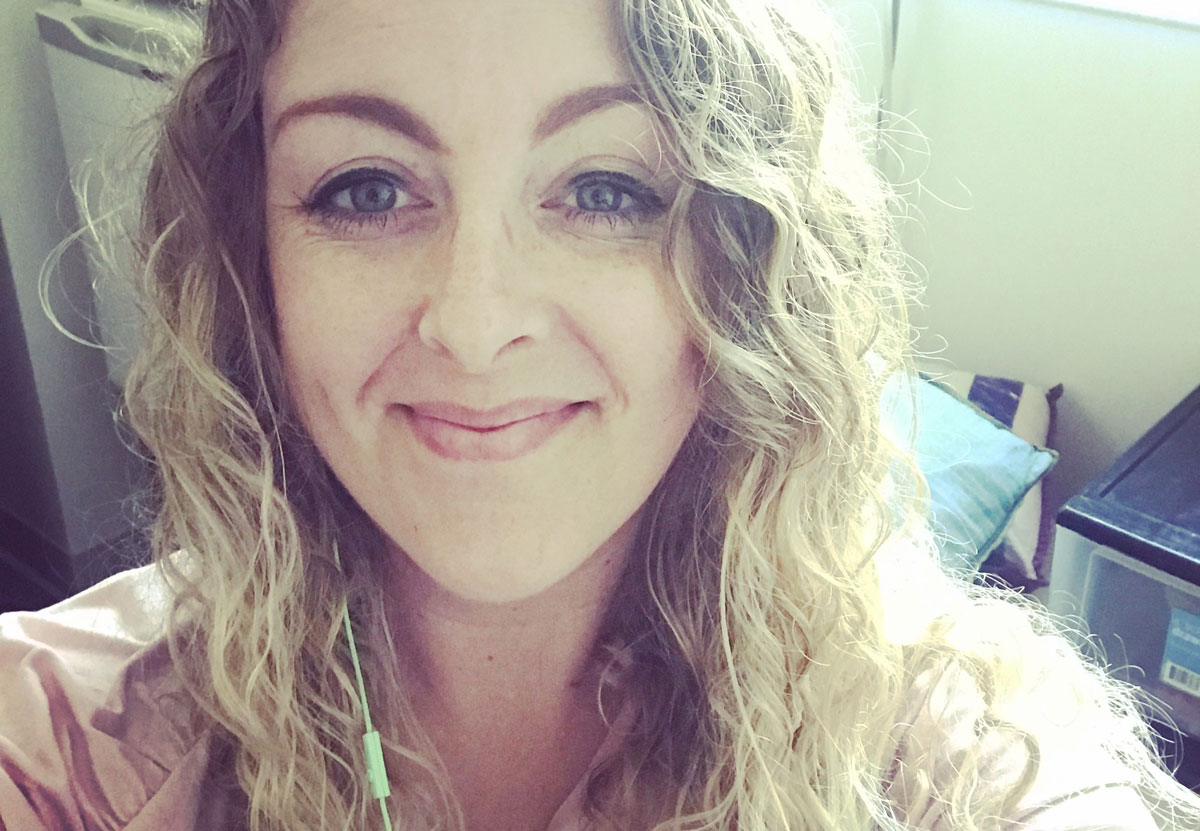 Courtney Baugh, gamer and doctoral candidate
Campus: UC Riverside
Courtney Baugh has been gaming for as long as she can remember, all the way back to "The Legend of Zelda" on her Super Nintendo. She loves it and she's good at it: People watch her stream. But unlike her male friends, who get asked for tips on the game, she gets comments on how pretty her eyes are or questions about what she's wearing. And that isn't the worst of it: she also receives lewd private messages and has been subjected to unwanted interactions and blatant misogyny.
"I guarantee you any female who has streamed themselves playing video games has been sexually harassed," says Baugh.
Video games with strong female characters instill accomplishment in female players.
So, what do you do when your passion is rooted within a notoriously sexist community? If you're Baugh, you get smart about how to fix it. Baugh figured out the best way to do that was to co-found a new gaming community, Infirmary, which can serve as a model for others.
Unlike gaming communities that are exclusively for women, LGBTQ folks or people of color (and Baugh thinks that these communities are incredibly important), Infirmary is open to everyone. But there is zero tolerance for sexism, racism or trans/homophobia. While other streamers or communities often delete inappropriate comments and ban users for hate speech, they usually do so because it violates the terms of service for the streaming platform, not because they want to change the culture of gaming. Infirmary is pro-actively creating a safe and inclusive space by establishing ground rules and calling out toxic behaviors, and it's full of allies who do the same. You know when you stream, or watch a stream, at Infirmary you will be treated as a whole person regardless of your gender, race or sexuality.
Besides the fact that it's the right thing to do — half of all gamers are women — Baugh, a Ph.D. student in UC Riverside's psychology department, is eloquent about why it's so important that girls have an equal opportunity to game.
"When we see a character that is similar to us and we watch them succeed, we think we succeed. The inclusion of women in this hobby is very important for that reason. Video games incorporating strong female characters can instill that sense in the players, even subconsciously. When women are represented in the game, as well as in the community, that goes really far in the overall cultural battle. When women are marginalized in gaming, there's a whole community of people who think it's okay to marginalize women in society."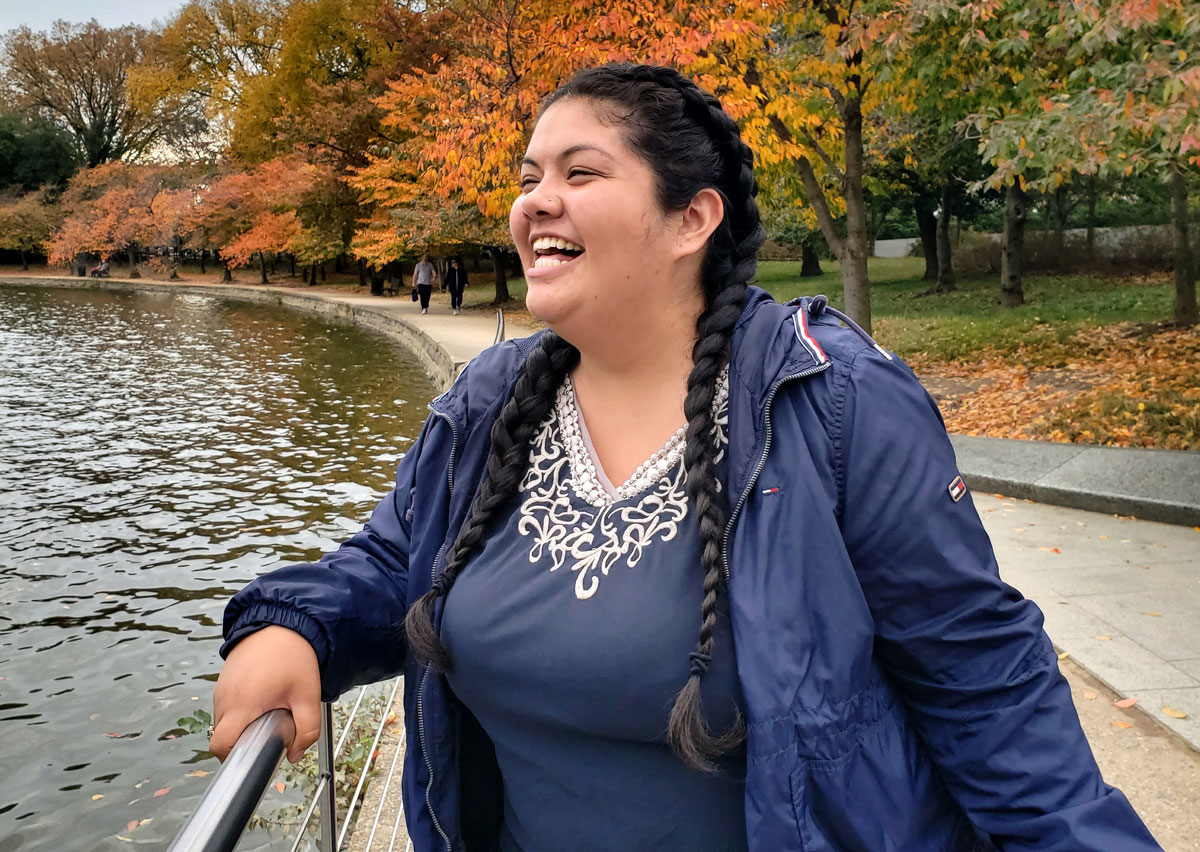 Kimberly Ramirez Gonzalez, activist
Campus: UC Merced
Kimberly Ramirez Gonzalez has an impressive resume of activism and service that started when she was in high school. A senior at UC Merced, and president of the pre-law fraternity Phi Alpha Delta, she helped found an immigration law clinic, advocated for women's and children's rights in South America, and has spoken at TEDx and WE Day alongside Morgan Freeman, Jennifer Aniston and Selena Gomez. Now a semifinalist for a prestigious Fulbright scholarship, Gonzalez' life of public service began five years ago when her high school gym teacher asked if she might sit at lunch with two freshmen girls.
Success isn't self-accomplishment. Success is helping other people.
These girls were struggling, and Gonzalez knew what they were going through. She herself had struggled with addiction, depression and grief, before turning it around by getting sober, leaving gang life and dedicating herself to her education. Her gym teacher thought developing friendships with these girls might help them — "just having them know they were seen, heard and mattered — that the world was a better place with them in it." The trio grew into a group of 12 girls who met regularly, creating a safe space where they could talk about their day, and their home life. Eventually, a study period was dedicated to this gathering and Kimberly devised a structured program with a year-long curriculum that addressed issues of depression, anxiety, self-image, eating disorders, drug abuse, incarceration and gang-affiliation. Other schools in the area have since replicated the program.
Dedicated to serving the community where she lives, she has now turned her efforts towards Merced. She helped start the student-run Immigration Law Clinic. "We founded it in response to increasing fear and uncertainty within the undocumented community locally in Merced … there wasn't information on what was going on, what was going to change with the new administration, what were the policies, what were people's rights." The clinic holds workshops and trainings to advocate for students and the greater undocumented community in Merced.
In 2017, she was one of 12 students across the country that received a fellowship with Cultural Vistas, which allowed her to travel to Argentina to contribute to projects ensuring the safety of survivors of domestic violence and young girls who were living on the streets.
She's not sure where she will be after graduation but has faith that her community work will continue wherever she goes. "I am inspired by the resiliency of our younger students who are gearing up to become the next student advocates."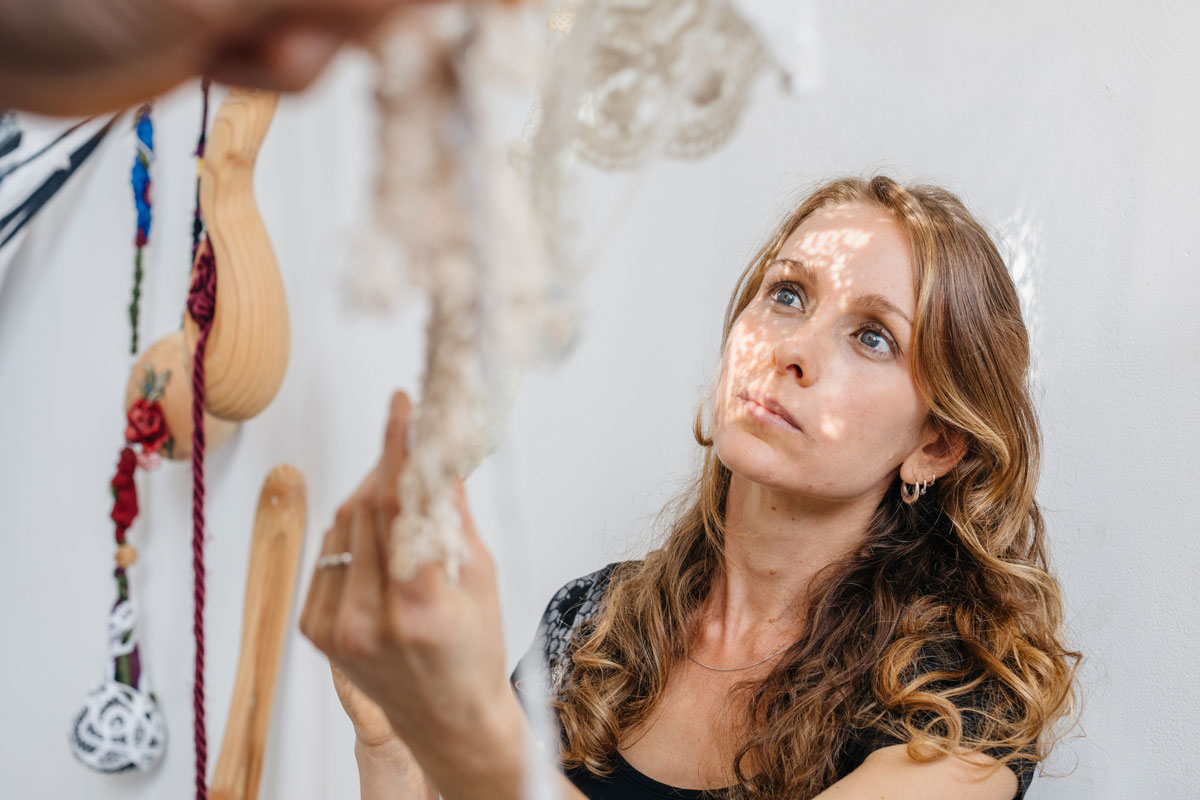 Elisa Ortega Montilla, artist
Campus: UC Santa Barbara
Elisa Ortega Montilla began painting at the age of 14 in her home country of Spain. Struggling academically in high school, it was the first time she discovered she had a talent that was valued. She switched to an arts high school, which gave her a new start and the confidence to pursue a college degree — but ironically, she decided not to study art.
Committed to social justice and aware of inequality in the world, she felt being an artist would be a "narcissistic" move and decided to study social work instead. As a social worker, she went on to work with survivors of domestic violence in Guatemala, homeless LGBTQ youth in Los Angeles, people battling drug addiction, and adults with disabilities. For 10 years, she used art as a tool to engage and empower the communities she worked with. "Art instills feelings of being useful, creative and expressive," she says.
There is a communal feeling of frustration that female artists share, which drives us to make art.
Montilla left social work two years ago to return to her personal art practice and is now an MFA candidate at UC Santa Barbara. Her work draws on her experience as a woman and an immigrant caught between two cultures, as well as her commitment to environmental sustainability. Having spent nearly 40 years under the oppressive Franco dictatorship, people in Spain were forced to cope with austerity. It was a way of life in which nothing was wasted. She continues that tradition in her art, using fabric, wood and other reclaimed materials, giving them a second life. She'll often use the same materials for multiple installations, dismantling and reusing them for future pieces. Not only is this practice rooted in family tradition, but it is a way to rebel against the consumer waste of our contemporary world.
While Montilla has taken a break from social work, she brings her social justice values into her art. "There is a communal feeling of frustration that female artists I know share, which drives us to make art that reflects our unique point of view," she says. Last year, she organized SHE-DEN, a feminist art show, and realized that her female peers were eager to work together on a collaborative project. "It made me realize that we are demonstrating the opposite values of competition, envy or jealousy, which are often associated with being a woman. When you encounter other female artists you connect with, you are eager to help each other and want to create an alternative to the mainstream art world."
As a teaching assistant for undergraduate art students, she is also inspiring the next generation. She loves how her students feel comfortable being outspoken about feminist issues, like sexual harassment or discrimination, and understands how challenging it can be for young women to express themselves. "I try to help them find what makes them unique, to develop their voice. I teach them how to add their perspective to the conversation."
Top photo: A group of UC Merced women in the science, technology, engineering and mathematics (STEM) field. Photo by Elena Zhukova.