April 29, 2021
Erika Cervantes
,
UC Newsroom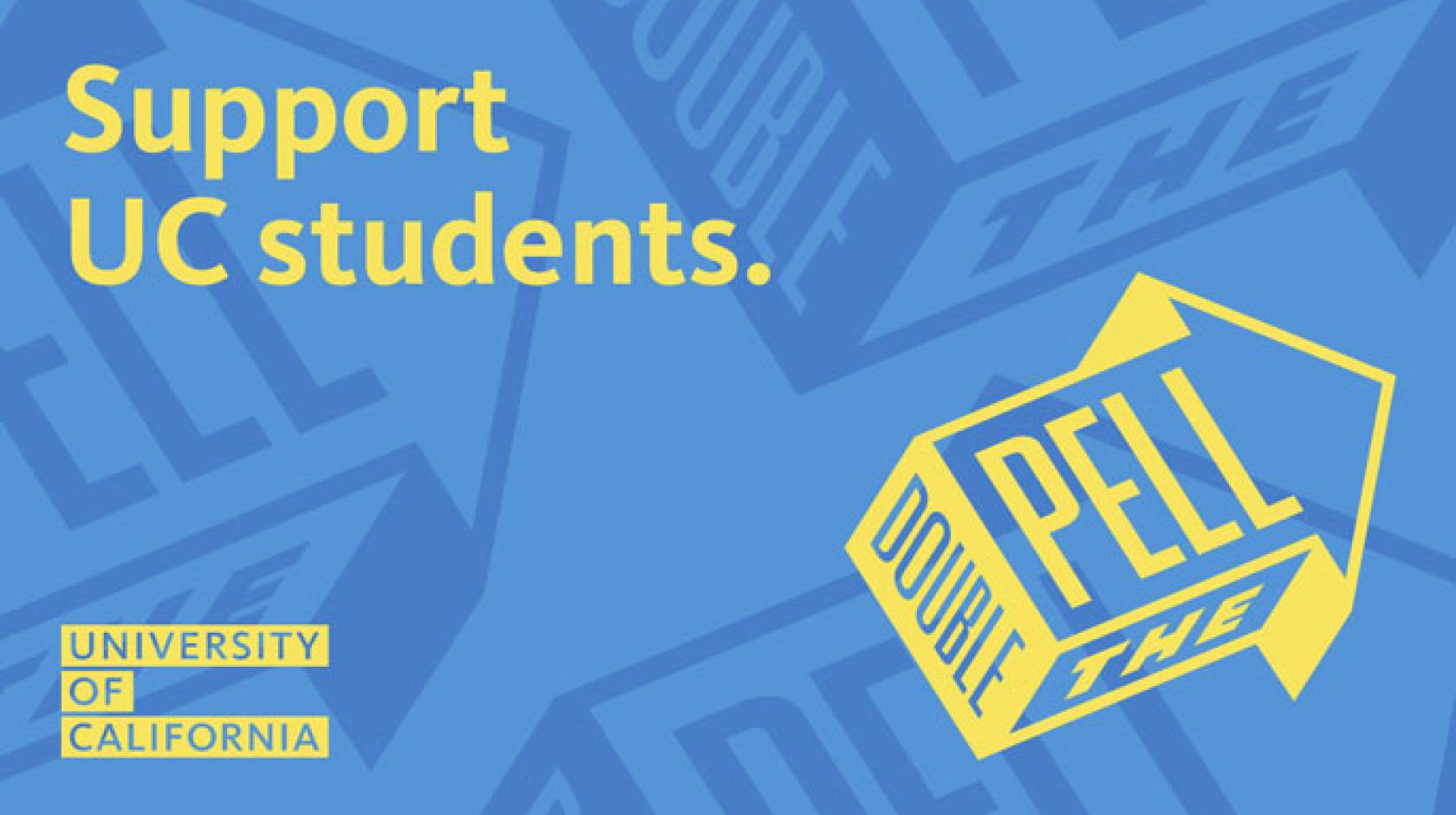 Credit: University of California
The University of California Student Association (UCSA) and leading advocates from across the country are holding a webinar to organize efforts around their campaign urging Congress to double the Pell Grant. The 10:00 am PDT one-hour event on Monday, May 3, will provide students with an overview of the campaign along with advocacy tips, actions and resources to help further this student-led grassroots effort for more financial aid support to help students across the country.
UC leaders and students have joined their peers from across the country to advocate for an increase in the Pell Grant, which is the primary source of federal aid for low-income college students. The maximum Pell Grant award for the 2021-22 award year is $6,495 and advocates are asking Congress to effectively double it to $13,000.
During the webinar, Michele Streeter, senior policy analyst at The Institute for College Access and Success (TICAS), will discuss the Pell Grant's role in ensuring equity and access to higher education. Presentations will also be made by current and former Pell Grant recipients as well as student leaders who will highlight resources to successfully build a coalition of stakeholders and to host a week of action aimed at influencing congressional delegations.
Additionally, a new Double the Pell advocacy toolkit will be unveiled that campus leaders and other advocates can use to launch their own advocacy campaigns. This conversation will underscore the profound influence that community advocates can have on their members of Congress in affecting policy change. UCLA student Lauren Valles, UCSA's Fund the UC campaign chair and a leading voice in the Double the Pell campaign, will moderate this discussion.
Pell Grants support approximately 7 million students a year, including more than 78,000 UC undergraduates. Since the program started, Pell Grants have helped countless students attain a college degree and subsequently benefit from the accompanying economic mobility. Pell Grants, which do not need to be paid back, are available to students from low-income families, generally those with incomes of less than $50,000 a year.
UC and UCSA welcome as many participants as possible in advocating for national change by boosting financial aid for students at colleges and universities across the country. If you would like to register for the webinar or receive a link to the event recording, please click to sign up for the webinar here.