November 14, 2017
Nicole Freeling
,
UC Newsroom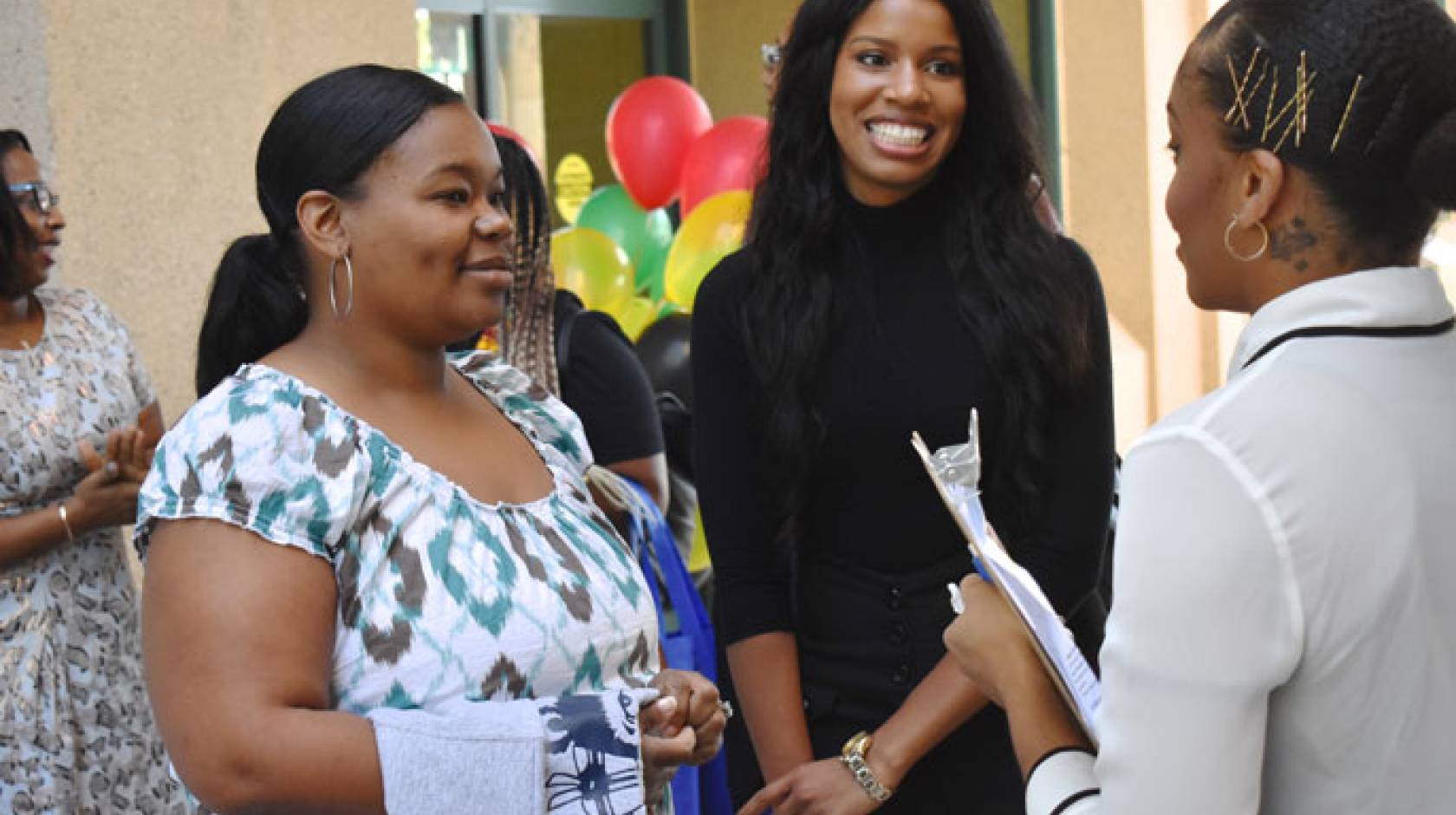 UC Riverside transfer student Latasha Murray went back to school as a 33-year-old mother of four, with the hopes of ultimately going on to medical school. She's thriving as a university student, but acknowledges that the transition from work to life as a college student wouldn't have been possible without the friends and advisers she found through Moreno Valley College's Umoja program.
"It's much more than a student group — it's a family," Murray said.
Umoja, a nonprofit organization that works to improve academic success among African American students, was there to help her with whatever she needed, whether that was figuring out transfer requirements, navigating a difficult family situation or even finding last-minute child care.
It's been such a successful program that the University of California is looking to emulate its support system as students go on to complete their four-year degrees or advance even further to graduate and professional school.
UC recently formed a partnership with Umoja to support community college students in transferring to a four-year university. Through the effort, UC provides training to Umoja staff to support students in applying for transfer and financial aid. The university is also working to provide a sense of continuity and community for Umoja participants who apply to and enroll in UC campuses.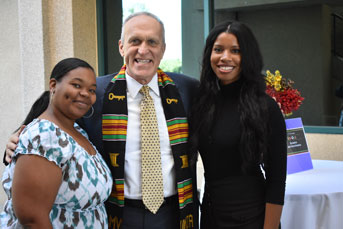 UC President Janet Napolitano and UC Riverside Chancellor Kim Wilcox joined Murray on Nov. 8 at a visit to Moreno Valley College with approximately 50 Umoja students that aimed to encourage more students to transfer.
"This past year, we saw a 30 percent increase in enrollment among African American students on our campuses," Napolitano told the students. "We are moving the needle there, and you can help."
As the university continues to expand California enrollment, officials are looking to ensure that transfer applicants are part of the mix, with the goal of having one out of every three undergrads arrive at UC via transfer from a community college.
Along with the visit to Moreno Valley, Napolitano will meet next week with students at Cabrillo College near Santa Cruz.
Wilcox told students that nearly a third of UC graduates start out at a community college, just like they have.
"When you come to UC, I don't see a transfer student so much as an experienced student who already has a lot of the discipline and the maturity to succeed," said Wilcox.
A majority of transfer students pay no tuition
Murray and other panelists told students about financial aid that has made UC one of the most affordable options available to them.
"My tuition and fees are fully covered under UC's Blue and Gold Opportunity Plan," said Moreno Valley College transfer student and Umoja member Jessica Troupe, who is now majoring in sociology at UC Riverside.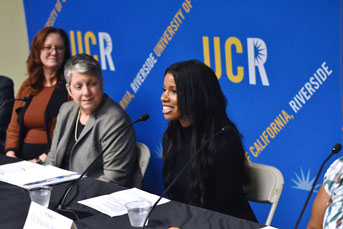 More than 60 percent of UC community college transfer students qualify for the Blue and Gold plan — which covers all tuition and fees for all UC students from households that earn less than $80,000 a year. Even more qualify for aid for households with incomes of $150,000 or less.
With an on-campus job that helps cover books and living expenses, her out-of-pocket costs have been minimal, Troupe said.
"Yet, what it's affording me is priceless," she said. "I've studied with renowned faculty members, I can participate in research, which makes you more competitive for jobs, I've had opportunities for internships."
In the spring, Troupe plans to study abroad, which her UC financial aid will help cover.
To help other students discover all the campus has to offer, Troupe started an Umoja student organization at Riverside, the first at a four-year campus.
"When I arrived, I spent a lot of time trying to figure out little things, like where buildings are located or what services a particular division offered," Troupe said. "It's important that students know this beforehand, so that, as soon as classes start, they're thriving and successful and prepared for the quarter."
The group will offer the mentoring and community-building that are hallmark of the Umoja experience, such as "porch talks," in which students discuss what's going on in their lives, and other support through shared experiences and challenges.
Bringing an Umoja culture to UC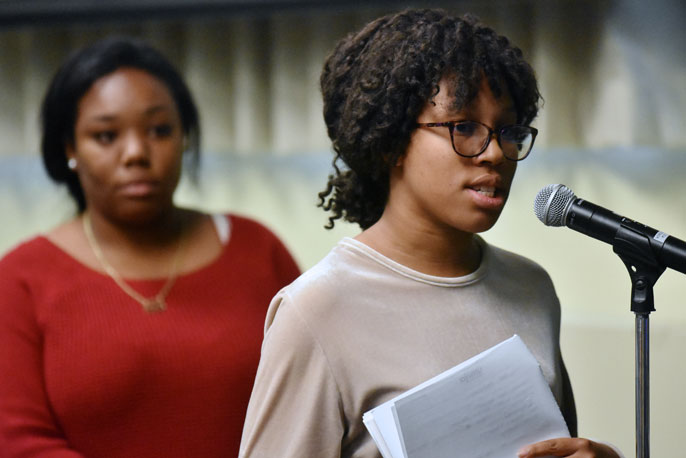 "We're trying to duplicate that support system that worked for us [at Moreno Valley], and use it to help Umoja students succeed, whether that's to graduation or to graduate school," Murray said.
This summer for the first time, UC Riverside will offer a summer bridge program specifically for Umoja students, which will bring incoming students to campus early for a jump-start in building connections and getting oriented on campus.
The organization is also working to increase its presence on UC campuses in other ways, such as through dedicated "Umoja days" that bring participating community college students to campuses.
That is welcome news to students like Moreno Valley's Angel Owairu-Jackson.
"It's very important to me to know that there's an Umoja presence at the university," said Owairu-Jackson, a student at Moreno Valley who hopes to transfer to UC Riverside. "They really stick their neck out to make sure you succeed."
Cerritos College student Eugene Isaac, who is looking to transfer to UC Davis, echoed that sentiment. "You might be going to a new environment, but you know you'll have family there to welcome you," he said. "It's a new place, but you will still be home."