June 11, 2015
Alec Rosenberg
,
UC Newsroom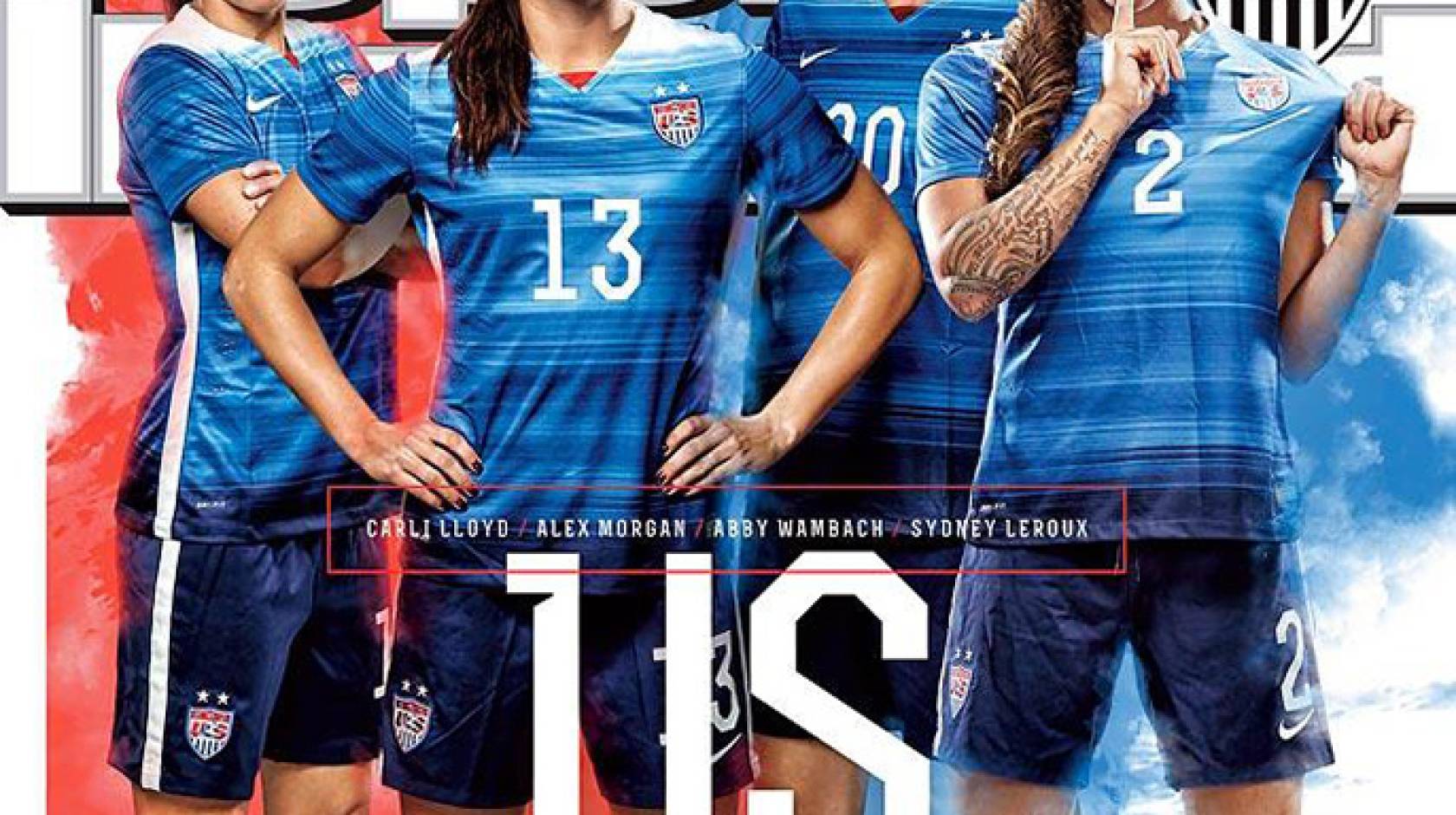 Credit: Sports Illustrated
As the 2015 FIFA Women's World Cup kicks into high gear in Canada, the U.S. soccer team will rely on a trio of University of California alumnae in its quest for the title.
Forward Alex Morgan of UC Berkeley, midfielder Lauren Holiday of UCLA and forward Sydney Leroux of UCLA all play key roles on the U.S. women's team, which is coached by former UCLA coach Jillian Ellis. Add in New Zealand midfielder Betsy Hassett of UC Berkeley and forward Rosie White of UCLA, and that's five players and one coach with UC ties at the Women's World Cup.
Sparked by a breakthrough performance from Morgan, the U.S. women's team finished second at the last World Cup and is among the favorites at this year's tournament. Both Holiday and Leroux started in the U.S. team's opener Monday against Australia, with Leroux assisting on the game-winning goal in her World Cup debut.
Leroux and Morgan are two of four U.S. players featured on last week's cover of Sports Illustrated, which previews this Women's World Cup. Morgan, nicknamed "Baby Horse" during her first World Cup appearance in 2011, is now a veteran and star of the team. Recovering from a knee injury, she came on as a substitute against Australia and is expected to play more as the tournament progresses.
The U.S. team's next game is Friday (June 12) against Sweden. New Zealand plays Canada today (June 11).
Each game will air live on Fox, Fox Sports 1 or Fox Sports 2. Viewers also can stream live broadcasts on Fox Sports Go.