President bestows awards for student leadership
University of California President Janet Napolitano recognized two student-led efforts that foster community, collaboration and cross-cultural understanding today (May 21) by bestowing the President's Award for Outstanding Student Leadership.
The winners were Kyle Haines, a Ph.D. candidate at UC San Diego, for his work convening the Interdisciplinary Forum on Environmental Research; and members of the student-led Riverside Free Clinic, which provides free medical, dental and social services to a largely poor, uninsured immigrant clientele.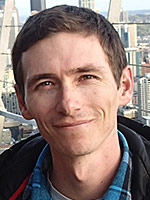 Haines was recognized for his leadership over the past two years in convening a multidisciplinary and cross-border forum on environmental issues. Haines brought together scientists from Scripps Institution of Oceanography, social scientists and humanists from UC San Diego and environmental scholars from the Colegio de la Frontera del Norte in Tijuana.
In announcing his award, Napolitano said that the forum "helps prepare graduate students for engaging in productive cross-disciplinary discussion. At the same time, Kyle has played an instrumental role in the success of UC San Diego's community development programs in Tijuana — programs that focus on soil improvement, backyard gardens and watershed consciousness."
Napolitano also lauded the Riverside Free Clinic.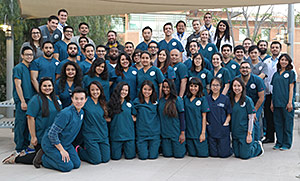 "For the past 11 years, the Riverside Free Clinic has provided a phenomenal public service to the Riverside community," Napolitano said. "Every other Wednesday night, the medical students and undergraduate student volunteers who staff the clinic serve dozens of patients, many of whom are low-income, Spanish-speaking immigrants."
Napolitano noted that the clinic has actively sought partnerships with other educational institutions to help it better serve its patients. The Western University College of Dental Medicine became a partner in the last year, allowing the clinic to offer dental services whenever it is open.
"Not only does the clinic serve the public, but it also gives the UCR students who volunteer their time an academic experience that will enhance their work as health care providers in the future."