November 6, 2017
UC Newsroom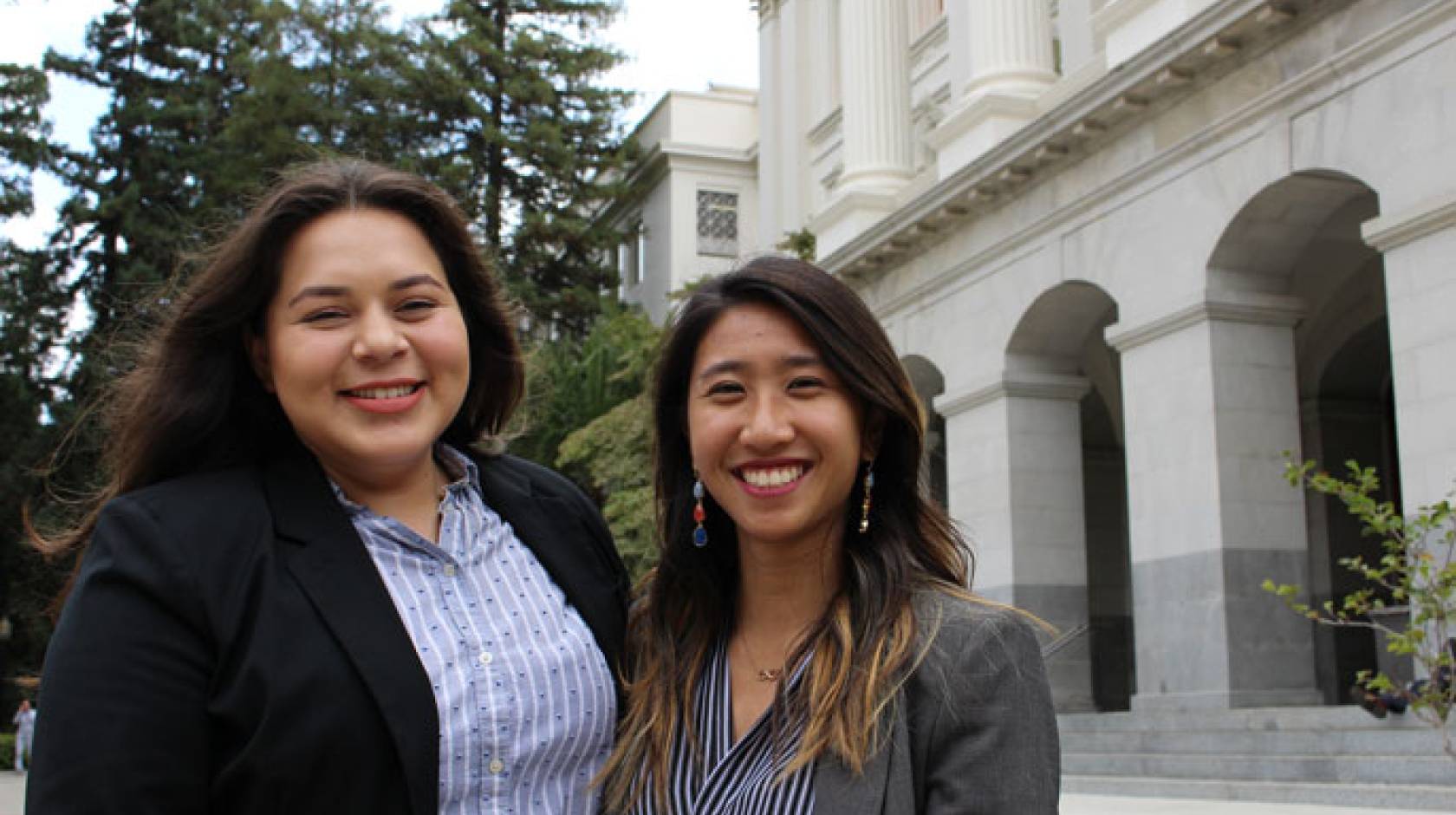 With less than a year until she graduates, UC Merced senior Alejandra Lamarque is gaining valuable, resume-boosting experience interning with the California Department of Education.
The political science major signed up for an internship through the UC Center Sacramento. This fall she's using her interest in education policy to help facilitate local implementation of Prop. 58, a new law that makes it easier for schools to offer bilingual education.
"It's been really useful professionally to work on this project," Lamarque said. "It's something I can say I accomplished, and it doesn't hurt that I get to put it on my resume."
Along with seeing first-hand how state laws are enacted, Lamarque is earning academic credit, building her professional network, meeting students from other UC campuses, and getting a taste of what it's like to live and work in the state capital.
"I wasn't aware of how cool Sacramento is. Old Sacramento has a lot of very cool attractions," she said.
Her friend and classmate, Winnie Chen, an economics major, is working with the Governor's Office of Business and Economic Development to help promote and redesign an online portal that provides a one-stop shop for businesses looking to establish a California location.
"It pushes me out of my comfort zone," Chen said, an experience she's found so rewarding that she is rethinking whether she wants to go into the private sector after graduation.
A huge array of experiential opportunities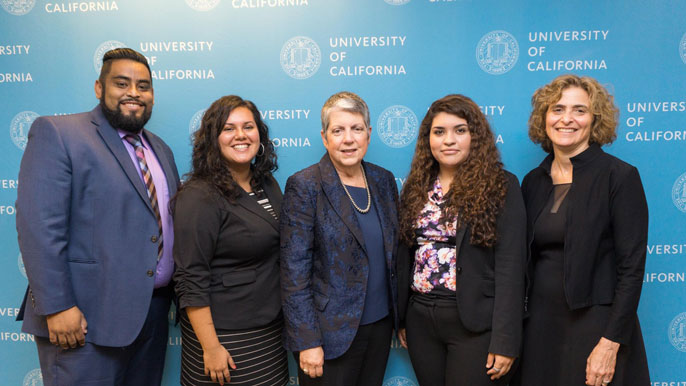 Students have access to a huge array of internship opportunities through both the UC Center Sacramento (UCCS) and the UC Washington Center (UCDC). Students intern with lawmakers, nonprofits, think tanks, journalism organizations and more. It's a great way to test-drive a career interest while gaining valuable work experience.
Regular tuition covers most of the cost. And for students who worry that they still might not be able to afford it, the President's Public Service Fellowship program provides competitive, $2,500 grants.
Lamarque, Chen and 25 other undergrads who are working in Washington, D.C., and Sacramento during the fall term received the prestigious fellowships, which are awarded based on financial need and a demonstrated commitment to civic engagement and public service.
"The Presidential Public Service Fellowship has allowed our students the ability to take advantage of experiential learning opportunities in Sacramento that they otherwise may not have had access to," said Cindy Simmons, associate director of UC Center Sacramento. "Our students gain valuable research skills, work experience and professional development opportunities that can help launch them into a career or graduate school."
Lamarque almost didn't apply to UCCS over worries about the cost — then she heard about and applied for the President's Public Service Fellowship.
"When I found out I got the fellowship, I cried because I was so excited," Lamarque said.
Chen says it's allowed her to focus on her studies, instead of having to work a second job during her internship.
"The fellowship has helped me in so many ways," Chen said.
'An amazing experience'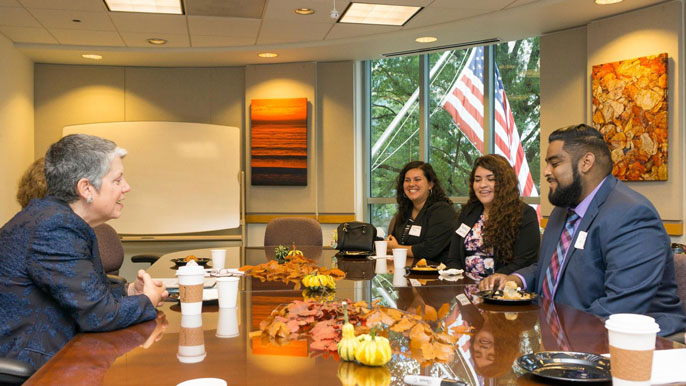 UC Riverside student Jesse Alcalá, who is interning this fall for U.S. Senator Dianne Feinstein, also received a fellowship — the make or break difference in achieving his dream of working in Washington D.C.
It's a heady experience — one that lets him do a bit of everything, from taking constituents on tours of the Capitol to helping draft legislative memos and attend briefings.
"It's an amazing experience working on Capitol Hill and being star struck with all the senators around here — I'm still in awe," Alcalá said. "Not many people can say, 'I've worked on Capitol Hill with Senator Feinstein.'"
To be considered for next year's fellowship, students need to apply in spring for a Fall 2018 academic internship through UCDC or UCCS. All students who enroll are eligible to compete for a fellowship.
The 2017 UCDC and UCCS Presidential Public Service fellows are:
Berkeley
Janice Le, UCDC
Marie Pichay, UCDC
Davis
Humira Anwari, UCCS
Ryan Navarrete, UCCS
Allyson Nicole Camino, UCDC
Amanda Dao, UCDC
Irvine
Carlos Aviles, UCCS
Aya Hallak, UCDC
Karina Lopez, UCDC
Los Angeles
Maryrosy Araujo, UCDC
Hector Guevara, UCDC
Valerie Ocampo, UCCS
Merced
Winnie Chen, UCCS
Andrea Gurrola, UCDC
Alejandra Lamarque, UCCS
Alessandra Rea, UCDC
Riverside
Jesse I. Alcalá, UCDC
Joy Chi, UCDC
Janine Gharhoury, UCCS
Rubyd Olvera, UCCS
San Diego
Adan Chavez, UCDC
Belén Hernandez Garcia, UCDC
Santa Barbara
Travis Daly, UCCS
Nancy K. Hernandez Feria, UCDC
Ma'Ryan Lowery, UCDC
Santa Cruz
Umi Santillan, UCDC
Rosa Graciela Vargas, UCDC