Prestigious academies elect 34 UC faculty as new members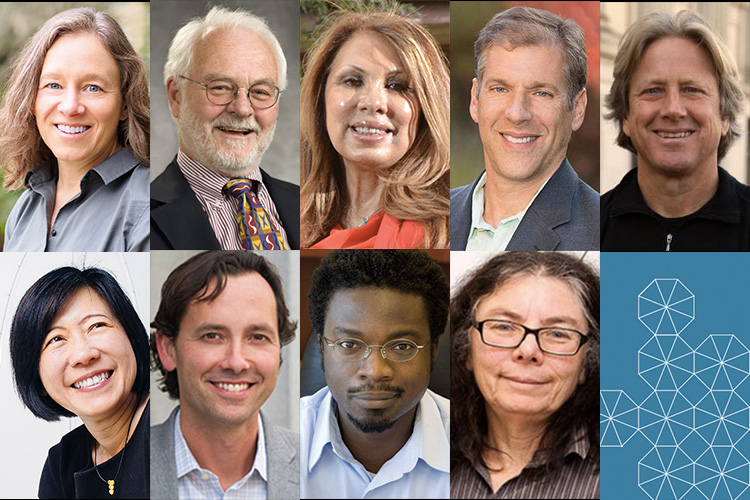 The National Academy of Sciences and the American Academy of Arts & Sciences announced the newest additions to their prestigious ranks in past weeks, adding 12 and 22 members of UC faculty, respectively.
The National Academy of Sciences, founded in 1863, is a private, nonprofit organization of the country's leading researchers that elects new members each year in recognition of their distinguished and continuing achievements in original research. Election to the National Academy of Sciences is considered one of the highest honors in science. Members serve as pro bono "advisers to the nation" on matters related to science, medicine and engineering.
The class of 2020 includes 12 new UC faculty, who now join an elite group of 2,403 domestic members and 501 international members.
The American Academy of Arts & Sciences is both an honorary society that recognizes and celebrates the excellence of its members and an independent research center convening leaders from across disciplines, professions and perspectives to address significant challenges. More than 13,500 members have been elected since 1780, when it was founded by John Adams, John Hancock and others.
Its newest class of members includes 276 artists, scholars, scientists and leaders, among them 22 from UC.
Congratulations to all of UC's newly elected members in both academies. They are:
National Academy of Sciences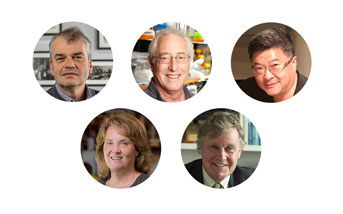 Yifan Cheng, UC San Francisco; investigator, Howard Hughes Medical Institute; and professor, department of biochemistry and biophysics
Ellen R.M. Druffel, UC Irvine; Fred Kavli Chair in Earth System Science and distinguished professor of earth system science, department of earth system science
Lawrence S. Goldstein, UC San Diego; director, Sanford Consortium for Regenerative Medicine and UC San Diego Stem Cell Program, and professor, department of cellular and molecular medicine, School of Medicine
James H. Hurley, Berkeley Lab, UC Berkeley; Judy C. Webb Chair and professor of biochemistry, biophysics, and structural biology, department of molecular and cell biology
Terence T. Hwa, UC San Diego; co-director, specialization in quantitative biology, and distinguished professor, department and division of biological sciences and department of physics
Clifford P. Kubiak, UC San Diego; distinguished professor of chemistry and biochemistry, Harold C. Urey Chair in Chemistry, department of chemistry and biochemistry
Francis Nimmo, UC Santa Cruz; professor, department of earth and planetary sciences
Kimberly A. Prather, UC San Diego; professor and distinguished chair in atmospheric chemistry, Scripps Institute of Oceanography
Eliot Quataert, UC Berkeley; professor of astronomy and physics, department of astronomy,
John Rubenstein, UC San Francisco; Nina Ireland Distinguished Professor in Child Psychiatry, department of psychiatry
Peter Tontonoz, UCLA; professor and Frances and Albert Pianksy Chair, department of pathology and laboratory medicine
F. Dean Toste, Berkeley Lab, UC Berkeley; Gerald E.K. Branch Professor of Chemistry, department of chemistry
American Academy of Arts & Sciences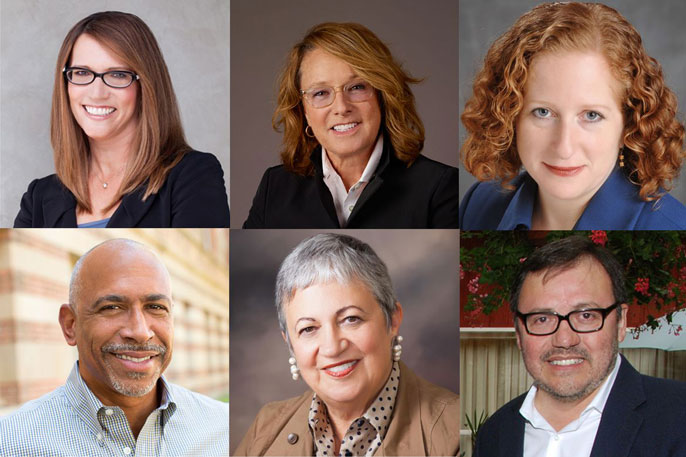 Paul M. Churchland, UC San Diego; professor, emeritus, department of philosophy
Kathleen Collins, UC Berkeley; professor, department of molecular & cell biology
Malcolm Feeley, UC Berkeley; Claire Sanders Clements Dean's Professor of Law, emeritus
Elena Fuentes-Afflick, UC San Francisco; professor and vice chair of pediatrics, chief of pediatrics at the Zuckerberg San Francisco General Hospital, and vice dean for Academic Affairs in the School of Medicine
Miguel A. Garcia-Garibay, UCLA; professor and dean of physical sciences
Vicki H. Grassian, UC San Diego; distinguished professor and chair, distinguished chair of physical chemistry, department of chemistry and biochemistry, co-director, Center for Aerosol Impacts on Climate and the Environment
Kris D. Gutierrez, UC Berkeley; Carol Liu Chair in Educational Policy and professor of language, literacy and culture
Daniel Kammen, UC Berkeley; professor of energy in the Energy and Resources Group, the Goldman School of Public Policy, and the department of nuclear engineering; director of the Renewable and Appropriate Energy Lab (RAEL)
Dacher Keltner, UC Berkeley; founding director of the Greater Good Science Center and professor of psychology
Margaret S. Leinen, UC San Diego; vice chancellor for marine sciences, director of Scripps Institution of Oceanography, dean of the School of Marine Sciences
Chung-Pei Ma, UC Berkeley; Judy Chandler Webb Professor in the physical sciences, professor of astronomy and physics
Gary S. May, UC Davis; chancellor
Edward A. Miguel, UC Berkeley; Oxfam Professor in Environmental and Resource Economics, faculty director of the Center for Effective Global Action (CEGA)
Jennifer L. Mnookin, UCLA; Dean, Ralph and Shirley Shapiro Professor of Law, faculty co-director, PULSE @ UCLA Law (Program on Understanding Law, Science & Evidence
Mary D. Nichols, UCLA; professor-in-residence, currently serves as Chairman of the California Air Resources Board
Pedro A. Noguera, UCLA; distinguished professor of education at the Graduate School of Education and Information Studies
Ann Philbin, UCLA; Hammer Museum Director
Enrico Ramirez-Ruiz, UC Santa Cruz; professor of astronomy and astrophysics
Richmond Sarpong, UC Berkeley; professor of chemistry
Marjorie D. Shapiro, UC Berkeley; professor of physics
Lynn Vavreck, UCLA; Marvin Hoffenberg Professor of American Politics and Public Policy
David G. Victor, UC San Diego; professor of international relations at the School of Global Policy and Strategy, director of the Laboratory on International Law and Regulation (ILAR)