Professor who taught history — and lived it — retires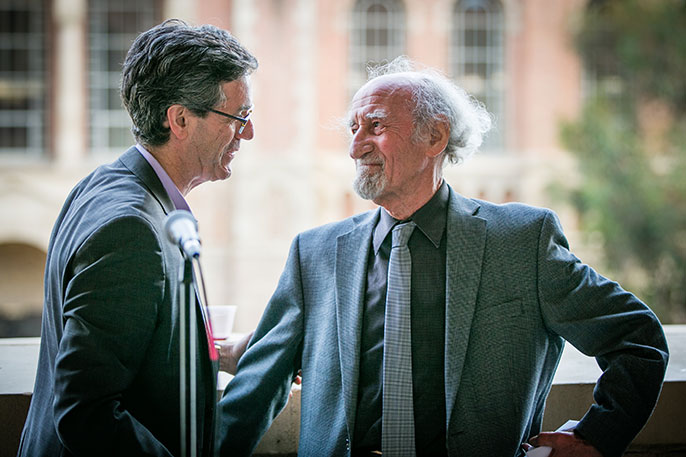 Ivan Berend, Distinguished Professor of History, retired last week at the age of 85 after teaching at UCLA for 25 years. He was honored by his department during a ceremony on May 5, four days after the 70th anniversary of his liberation from a German concentration camp on May 1, 1945.
Born in Hungary in 1930, Berend was sent to the Dachau concentration camp when he was 14. Following his liberation from the camp by the American army, he returned to Hungary. In the 1950s, he earned his bachelor and doctoral degrees in economics and history from the Budapest University of Economics, where he went on to become a full profesor and eventually the chancellor of the university.
Berend was a key figure in Hungary's transition from communism, which he described in his memoir, "History in My Life: A Memoir in Three Eras" (Central European University Press, 2009). He has earned membership in seven national academies of science, including those of Hungary, Great Britain and the United States. He served as president of the Hungarian Academy of Sciences from 1985 until 1990.
A member of the UCLA faculty since 1990, Berend focuses on the social and economic history of 19th- and 20th-century Europe and has authored many books on economics, particularly the economics of central and eastern Europe. At UCLA, he also served asdirector of the Center for European and Eurasian Studies.
Berend's retirement celebration included remarks by history department chair David Myers, Gail Kligman, the current director of the Center for European and Eurasian Studies, and many others. Toasts in Berend's honor were given by history professors Peter Reill and Ron Mellor, as well as Grace Ballor, a graduate student in European economic history whom Berend has served as advisor.