April 23, 2020
Antonio Campos
,
UC Newsroom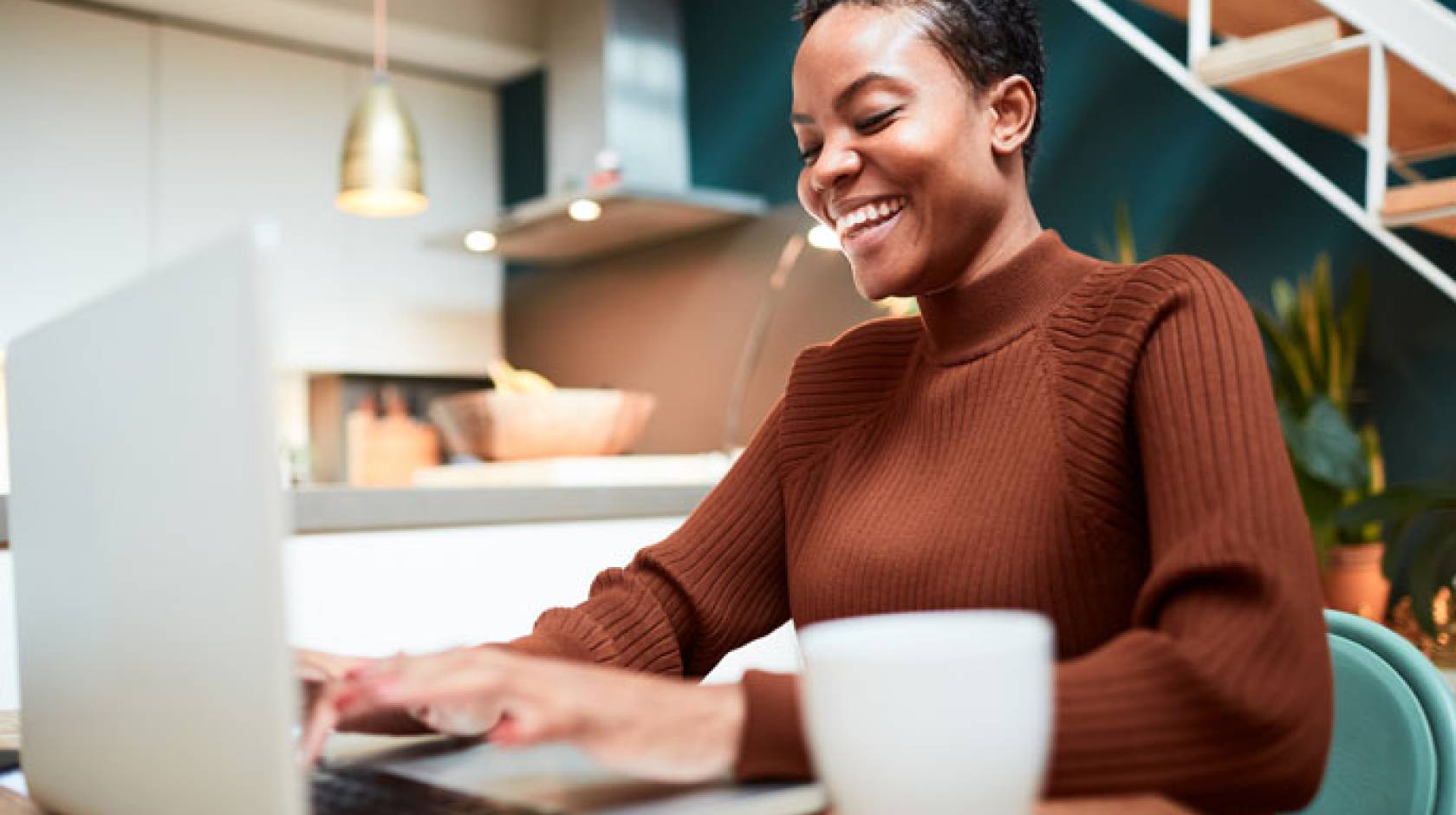 Do you ever find yourself logged onto your Zoom meeting only to be looking at a grid of 12 squares comprised of eyes staring blankly back at you, awkward silence, and perhaps one too many co-workers dressed in PJs?
For many of us working remotely during the current shelter in place advisories, we're learning how to balance our professional and personal lives, with much of our social interactions now happening online. For some, this may be a new way of interacting with a code and language all its own. But we're here to help!
During a recent online discussion for the UC Career Network, UC Vice Provost Yvette Gullatt spoke with UC San Diego alumna Jessica Chen, Founder & CEO of Soulcast Media, about how to put our digital best foot forward during video meetings and job interviews. (Hint: A little extra planning goes a long way.)
Here are three key tips from their chat:
You're the star! Stage yourself
First, workshop your look. Set up your video meeting space and ask yourself what you want to broadcast to the wider world? Do you want your collection of teapots in the shot? Should you use a virtual background?
Jessica Chen's advice: "It's worth taking the extra effort to find a place where there might be an empty background. When speaking, you might pull up as a full screen, and you want people to focus on what you're saying not the pictures behind you." Less in this case is more.
In contrast, virtual backgrounds where you might appear to be "at the beach" only make sense in certain situations, especially since we want people to focus on what we're saying. "Say you're in a serious meeting with decisions being made. You should find a plain background that minimizes distractions. I always think that's the safest way to go," Chen states.
Choose a moderator and set an agenda
Second, elect someone willing to plan and guide a conversation. For Chen, pre-planning is very important when setting up virtual conversations. "Designating a leader to manage or moderate a meeting is really key," she says. A moderator can "manage expectations and control the meeting when things get too off topic."
She also highly recommends that the moderator puts together the meeting agenda, even a simple one. "Setting the agenda is one of my favorites because it prepares everyone for the flow of the meeting in order to get things done," Chen says.
Pretend it's the real deal – because it is
And third, treat virtual meetings the same as you would in real life. This is particularly important during online job interviews. "Definitely still treat this as though you're sitting in front of potential employers; you're sitting in that room and you're truly doing your best in the interview," Chen says.
For job interviews, we generally need to plan and prepare by researching an employer and preparing questions. For online interviews planning can also mean "making sure your [internet] connection works well and setting yourself up in a quiet room," according to Chen. This means we have to do a little extra preparation, but in many ways, it's no different than in-person job interviews.
Whether leading your video conference or preparing for your next round of virtual job interviews, planning and preparation are key.
So now, hop around your house and do a few test shots to see what your online presence looks like to others—and maybe forego your virtual background of dinosaurs for that important job interview.
Finally, one more bonus tip Jessica Chen imparts, "dress up... I may be the only one in the room, but it makes me feel like I'm giving 100 percent of myself."
Watch the full discussion for yourself here!