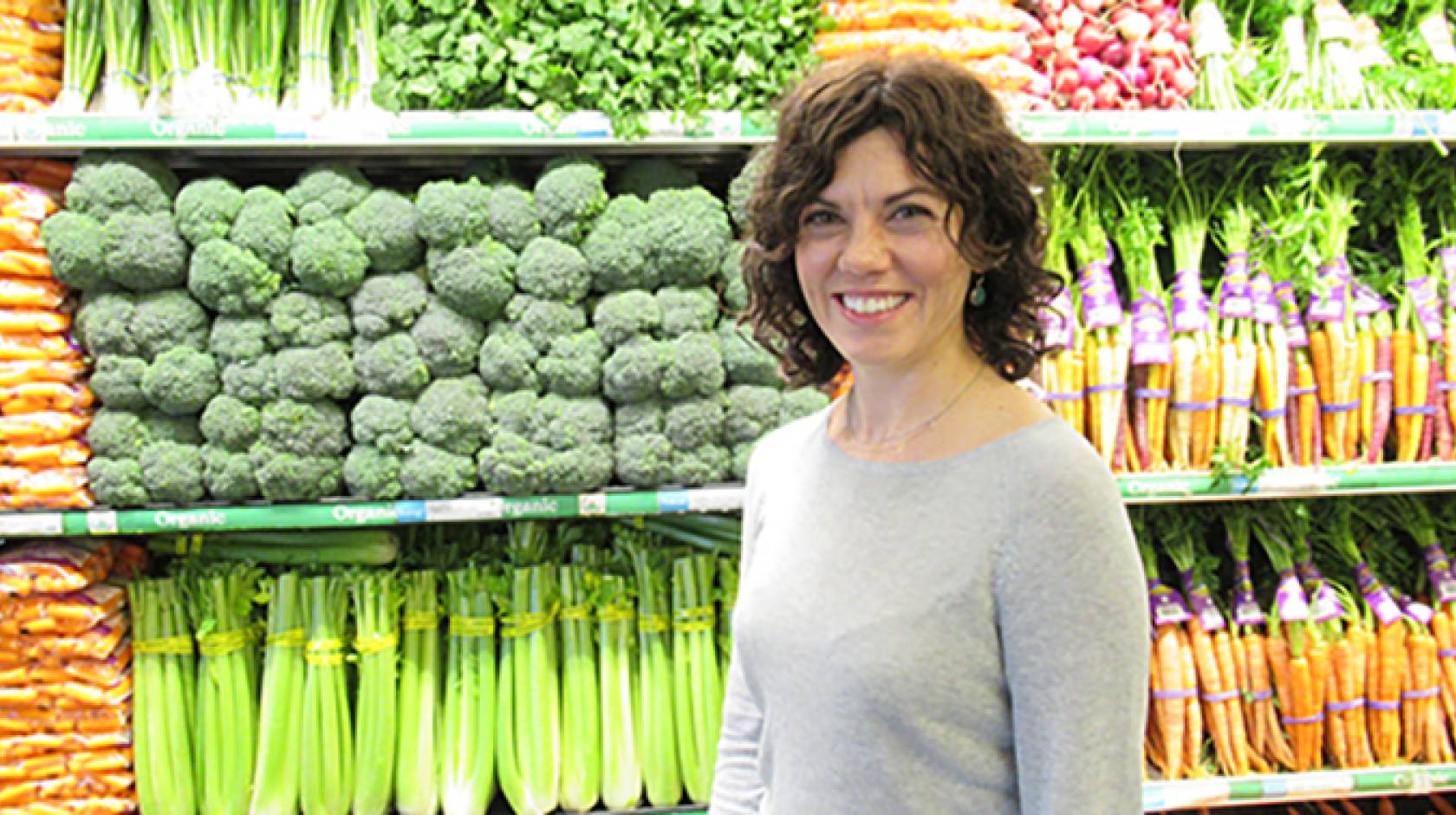 UCLA School of Law's Resnick Program for Food Law and Policy has launched a Food Law and Policy Clinic to improve the health, safety and sustainability of the food production and distribution system. Through the clinic, UCLA law students will provide legal services to organizations and develop policy proposals in areas including food insecurity, public health, workers' rights, urban agriculture, land use, animal welfare and social entrepreneurship.
The clinic, which received startup funding from the UC Global Food Initiative, is the first of its kind in California.
Two projects form the core of the pilot program, which began in January and runs through the spring 2017 semester.
In a partnership with the advocacy group Compassion Over Killing, students are identifying ways in which purveyors of meat-alternative and plant-based products can be competitive when they bid for contracts to operate school meals programs. Students also are collaborating with Southern California-based Food Forward to expand efforts to rescue, harvest and distribute produce that would otherwise go to waste. Resnick Program Clinical Director Allison Korn supervises their work.
"Given its diverse food cultures and consumers, and its steadfast commitment to social justice, I can't think of a more exciting or dynamic setting than Los Angeles for students to take on the role of food policy advocate," Korn said. "They not only contribute meaningfully to local communities in need but also gain real understanding of the role of lawyers in influencing law and public policy."
Eight students are selected to enroll in the clinic each term. Each week they participate in two hours of in-class seminars and eight to 10 hours of field work in which they develop practical skills such as interviewing, counseling, social science research analysis, legislative drafting, administrative rulemaking and oral advocacy.
The Resnick Program for Food Law and Policy was established in 2013 and focuses on developing legal and policy strategies, timely research, and practical tools to foster a food system that benefits both consumers and the environment.
"Law students in California are increasingly interested in working as activists, organizers and change agents in the food law and social justice realms, but they have never before had a chance to participate in an initiative like this," said Resnick Program Executive Director Michael T. Roberts. "We are thrilled to add this valuable opportunity to UCLA Law's leading clinical education program."