SoCal author is a Straight-up original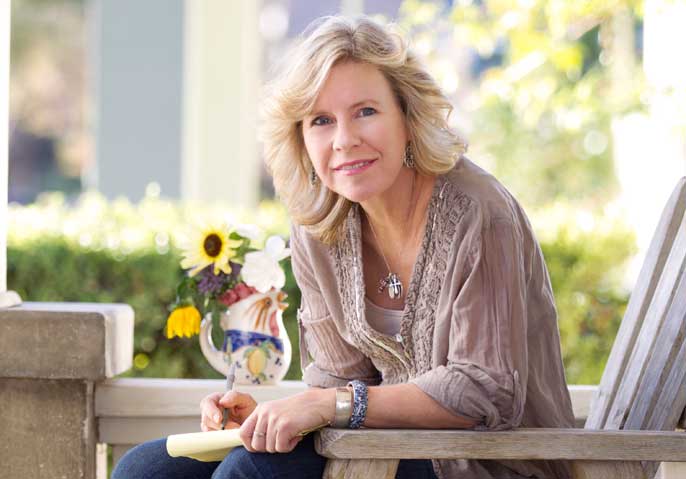 Susan Straight, a native of Riverside and a longtime professor of creative writing at UC Riverside, will receive the Kirsch Award for lifetime achievement at the awards ceremony for the Los Angeles Times Book Prizes. The event is Friday, April 11 at the University of Southern California's Bovard Auditorium.
"Susan Straight is a Southern California original and a tireless supporter, and creator, of our literary culture," said Times book critic David L. Ulin. "Her novels opened up not just California literature but American literature to the Inland Empire and to the often-neglected voices of the people there. Through her work as a teacher, she has inspired a new generation of California writers."
Straight is the author of eight novels and two books for children, essayist, short story writer and reviewer. Her honors include a Guggenheim Fellowship and Lannan Literary Prize. Her novel "Highwire Moon" was a National Book Award finalist in 2001 and "A Million Nightingales" was shortlisted for the 2006 Los Angeles Times Book Prize in Fiction. Many of her books are set in a fictional version of Riverside, called "Rio Seco." She has three grown daughters and she blogs regularly for KCET at "Notes of a Native Daughter."
Andrew Winer the chair of the creative writing department, called Straight "a brilliant and compassionate writer."
"A tireless chronicler, in her work, of the underprivileged and the ignored, Susan Straight has also championed multitudes of young writers who might otherwise not have had a shot at publishing," he said. "Her influence and reach is so pervasive that her name is virtually synonymous with the Inland Empire, and certainly with UCR's Department of Creative Writing, where she has been instrumental in helping to shape and grow one of the most vital creative writing programs in the country."
The Kirsch award is named in honor of Robert Kirsch, the Los Angeles Times book critic from 1952 until his death in 1980. It was his idea to establish the book prizes.
The Book Prizes recognize 50 works in 10 different categories: biography, current interest, fiction, first fiction (the Art Seidenbaum Award), graphic novel/comics, history, mystery/thriller, poetry, science and technology, and young adult literature. Finalists and winners are selected by judging panels composed of writers who specialize in each genre. The complete list of this year's finalists and further information, including past winners, is available at latimes.com/bookprizes. Tickets will be available online at 10 a.m. Monday, March 17.
The event is the prelude to the 19th annual Los Angeles Times Festival of Books, the largest public literary festival in the nation, to be held on USC's campus April 12 and 13.
On April 26, Straight will be at UC Berkeley to receive the 2014 Carey McWilliams Award from the California Studies Association. The award is given each year to a writer, scholar, or artist who lives up to the best tradition of McWilliams's work, giving voice to the struggles and triumphs of the people of California.