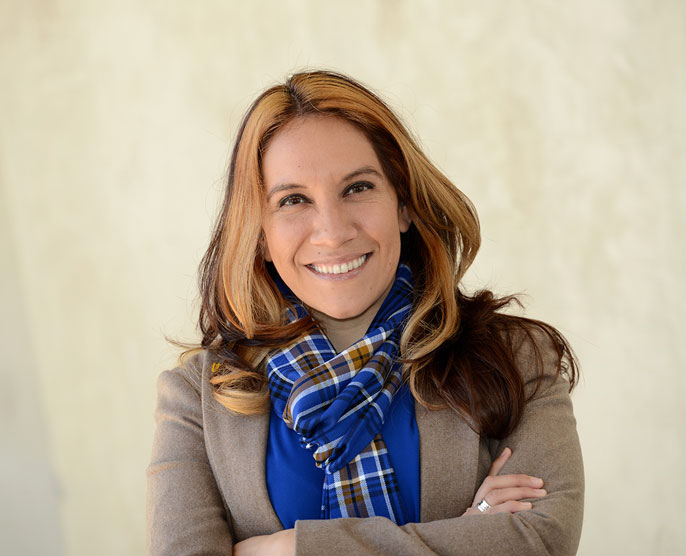 When Californians approved a referendum to put a student on the University of California's Board of Regents in 1974, the idea was to have a voting member who could give voice to the university's scholars.
Representing the UC's nearly 239,000 students may sound like a daunting task, but it is one that Marcela Ramirez, a UC Riverside graduate student and the board's 42nd student regent, takes very seriously. There is not a one-size-fits-all approach to serving students, she said, especially in California, "where the complexity of our students is like no other state in the country."
Ramirez, 35, grew up immersed in California's multicultural community. As the daughter of Mexican immigrants, she calls herself a true champion for marginalized communities. Her educational experiences transformed her life, but it all started with awareness, and she credits that to her first year of studying abroad as a student at Cal State Fullerton.
She arrived in the south of France in August 2001, in the midst of Europe's conversion into the European Union and just a few weeks before the 9/11 terrorist attacks. Watching those events unfold gave her an eye-opening perspective, especially after the United States bombed Afghanistan.
"From the United States perspective, we showed patriotism and fought our attackers, but from the European perspective, the U.S. was wrongfully hurting civilians," she said. "I got really politicized after that. I realized people can have conflicting truths, but they're still truths to the individuals. The challenge is to build collective understandings and do it together, so each individual reframes their perspective for the greater good."
Read the full story at UCR magazine.