May 15, 2017
Brian Back
,
UC Newsroom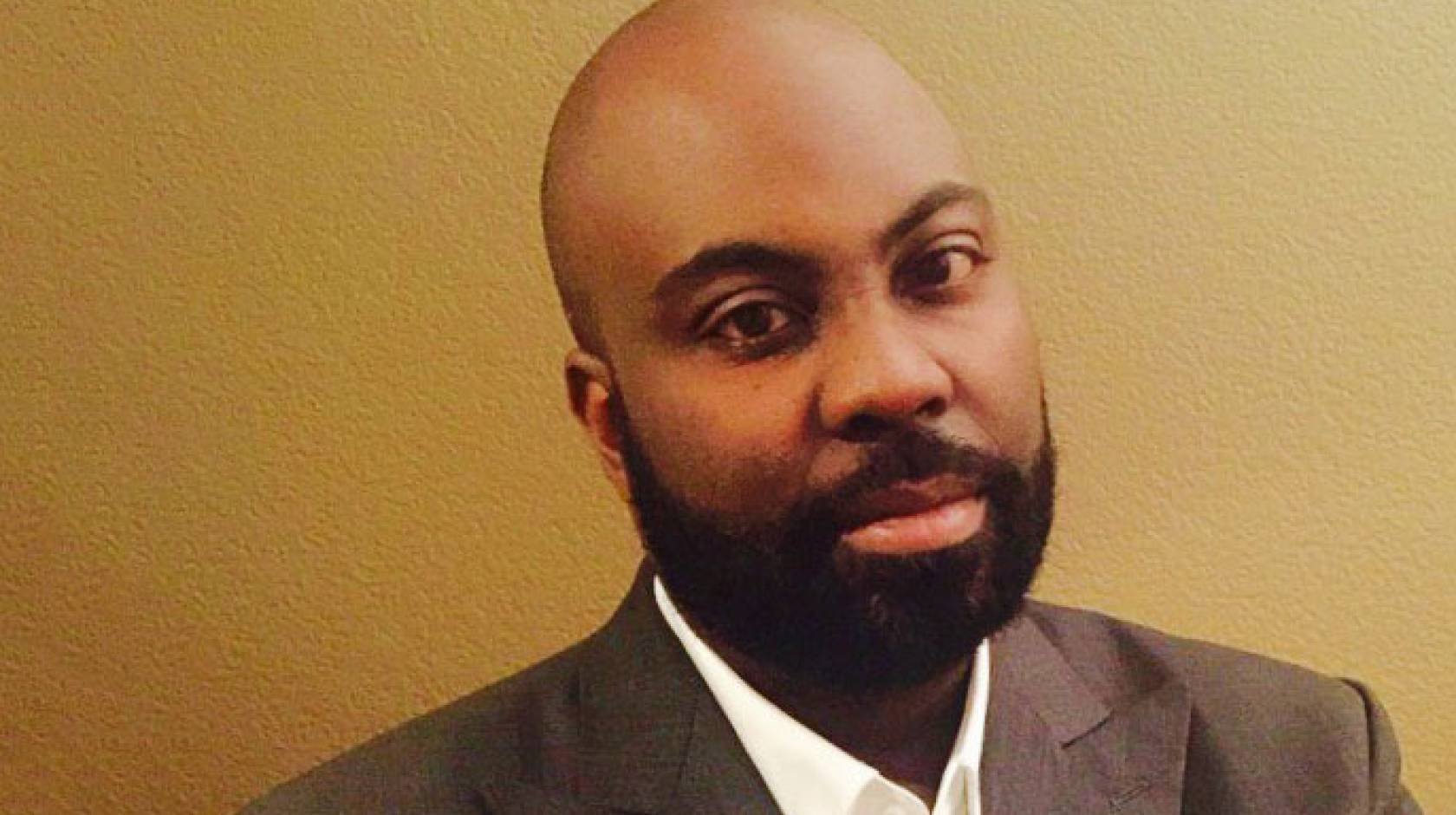 Riverside has found a startup champion in Taj Ahmad Eldridge.
In his new appointment to head the 2-year-old ExCITE (Center for Innovation Technology & Entrepreneurship) Program, Eldridge is working to recruit new venture partners and entrepreneurs, create workshops and refashion ExCITE.
Eldridge plans to transform ExCITE into a pure startup accelerator in the spirit of SkyDeck at UC Berkeley and the UCLA Anderson Accelerator, where he has served as a judge for the Knapp Venture Competition for a number of years.
ExCITE serves as a collaboration between public and private entities — with board members from each stakeholder community — local business leaders, City of Riverside economic developers, County of Riverside economic developers and the UC Riverside Office of Technology Partnerships.
Put together, these efforts are aimed at amplifying UC Riverside's fast-growing startup culture and building a pipeline for its startups to grow and succeed.
"ExCITE brings a foundation for entrepreneurs to rely on as they scale their businesses in Riverside," said Steve Massa, City of Riverside Economic Development coordinator and ExCITE Board member. "Through a combination of high-quality talent, a vibrant downtown core, engaged civic leaders, and new relationships with investor partners, I have no doubt we're going to see Riverside's tech startup scene really take off over the next 12 months."
Riverside's rising stars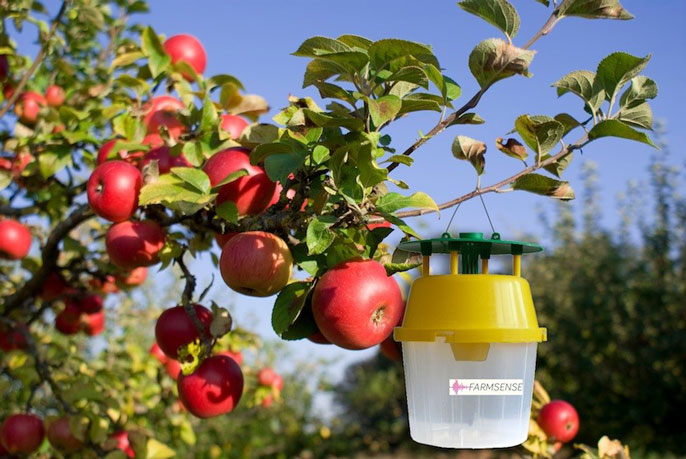 Located in downtown Riverside and outfitted with a state-of-the-art fiber network, ExCITE is somewhat unique as an accelerator in that it's a partnership for economic development with UC Riverside, private industry and the City and County of Riverside. Eldridge says the population is growing as residents from Los Angeles and elsewhere seek out a more affordable lifestyle with telecommuting options.
Marrying the university's world-class research and talent with regional economic opportunity, Eldridge wants to reverse the "brain drain" by building networks for local entrepreneurs and helping elevate economic development across a large county.
"What makes ExCITE different is its support from the university as well as the city and county," Eldridge says. "It makes a big difference in the opportunity for investors and entrepreneurs."
Eldridge says there are two startup "pain points" that work to Riverside's advantage: finding affordable working space and acquiring the right talent.
"With a world-class, diverse research university with engineering, computer science and creative talent, Riverside has the opportunity to build a startup community to take advantage of what TIME Magazine calls the number one destination for millennials," he says.
April was Riverside County's Innovation Month, which ended on April 26 with a "demo day" for entrepreneurs across the region in multiple sectors to showcase their startups. BLUE, an ambient social platform for connecting professionals, founded by Jose Montero, was awarded first place with six months at ExCITE.
Additional high-growth sectors that ExCITE focuses on include biotech, software as a service, energy solutions, Ag tech (such as ExCITE-incubated FarmSense, an award-winning insect monitoring technology lead by UC Riverside alumni Shailendra Singh) and water solutions (such as Sutro, founded by UC Riverside alumni Ravi Kurani).
"We have to show a collective front that there's talent and opportunity here," says Eldridge. "That's the excitement I've been pushing."
Entrepreneur in full
Eldridge comes to ExCITE's director role with a background that spans all sides of the startup equation, from founder to advisor to investor.
Most recently, he was an equity partner and interim CEOof corporate venture funded ILTG Media, as well as equity partner and COO of the global online fashion brand for Waraire Boswell. Earlier in his career, Eldridge was a venture partner with Los Angeles-based investment firm TRW, and a UBS investment manager who worked with startup founders.
While ExCITE has to date more closely resembled a coworking space for entrepreneurs, Eldridge's vision and connections will buoy its next phase of growth into a full-fledged accelerator, says Vagelis Hristidis, a computer science professor at UC Riverside's Bourns College of Engineering.
"He has the right mindset of how to create a pipeline of companies, to help startups find the right path, and to build relationships with investors," says Hristidis, whose research supports the healthcare-provider search technology for ExCITE startup SmartDocFinder.
Thriving on diversity
At a time when VC-backed corporate titans such as Uber are wrangling with cultural issues, and when the nation is debating immigration issues that impact the tech industry, Eldridge said UC Riverside's diversity — both geographically and demographically — represent a golden opportunity for differentiation and growth.
"The problem with technology and diversity often comes down to lack of funding and also lack of exposure," Eldridge said, adding UC Riverside's high-achieving underrepresented populations are leading to a more diverse entrepreneurial output.
Part of the solution, he said, is helping those entrepreneurs gain exposure to seasoned, successful entrepreneurs who are, like them, from diverse backgrounds.
"It starts from the very beginning, by letting them know there's a support system here," Eldridge says. "A lot of times you need to see success that looks like you in order to know you can do it as well."
He cites Boulder, Colorado-based SendGrid as an example, which is a 350-plus person startup with over $89 million in venture funding founded by UC Riverside graduates Isaac Saldana, Tim Jenkins and Jose Lopez.
Talent acquisition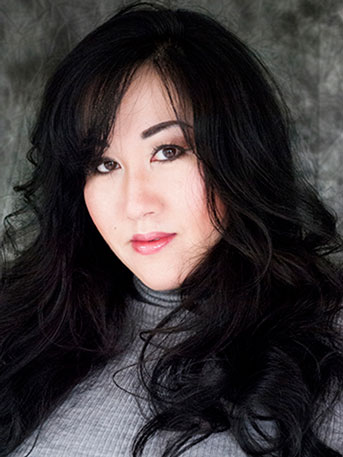 One company Eldridge wants to recruit to Riverside pending ExCITE board approval is KYC Hospitality, a Bay Area-based "big data" play in the hospitality sector. Its advisory board includes two UC Riverside professors and alumni, senior executives at global hotel brands, and Prince Khaled bin Alwaleed, founder of KBW Investments and a member of the Royal Family of Saudi Arabia.
KYC Hospitality's CEO Dina Yuen, a best-selling author and self-described serial entrepreneur who has founded three companies including multimedia lifestyle brand AsianFusion, describes Eldridge as a mentor.
"He has such a diverse background from across business and education that he understands concepts a lot of traditional investors have roadblocks with," Yuen says. "He understood very quickly what we are building and trying to do, and what the vision is."
In the process this spring of closing its first round of investment, KYC Hospitality harnesses AEI (artificial emotional intelligence) for hotel industry management that creates individualized experiences for guests in an effort to build brand loyalty. Yuen said she wants to bring her startup to ExCITE to accelerate its growth and also recruit some of the best talent coming out of UC Riverside.
"I'm really not a believer that all of the talent exists only in Silicon Valley," Yuen said, citing her learning experiences fundraising there. "There is great talent across California and across the country, with a different vibe than Silicon Valley."
Yuen says Eldridge has helped connect her to key people and to establish a strong relationship with the UC Riverside community.
"He's one of those people who never has an unkind word about anyone," she says. "And he really goes all out."
Locally grown
Joshua Sanabria, an architectural designer-turned-software coder-turned-entrepreneur, is an example of the type of startup founder already based in the local community. Eldridge wants to bring Sanabria's startup to ExCITE pending board approval, focusing on the community partnership aspect of the accelerator.
Sanabria's company Bryck, an online platform that connects designers to clients, is working to popularize the tagline on its web page "Made with ♥ in Riverside, CA."
Chair of the Riverside Tech CEO Forum, which includes in its ranks more than five dozen entrepreneurs, CEOs and civic leaders, Sanabria said he is most interested in connecting with the larger startup ecosystem.
"I'm excited for the things that can happen with ExCITE through [Eldridge's] leadership, and in turn what Bryck can do with ExCITE as they develop in tandem," he says.
Systemwide surge
Across UC, campuses are expanding entrepreneurial efforts, supported by $22 million in funding from Assembly Bill 2664 signed in fall 2016 by Gov. Jerry Brown. From expanding its incubators and accelerators to launching new proof-of-concept programs, UC is building infrastructure across the 10-campus system to help students, faculty and staff bring their innovations to market.
For UC Riverside that means growing its Entrepreneurial Proof of Concept and Innovation Center (EPIC), which offers a pipeline of startups for ExCITE.
A portion of the AB 2664 funding will also go toward expanding the world-renowned UC Riverside Citrus Laboratory and to build a state of the art biotechnology incubator on campus.
The UC system generates more patents than any other university in the United States, averaging five inventions a day. UC students found a new startup every two weeks, and UC-affiliated companies employ more than 38,000 workers, contributing more than $20 billion to the California economy.