March 25, 2020
Nicole Freeling
,
UC Newsroom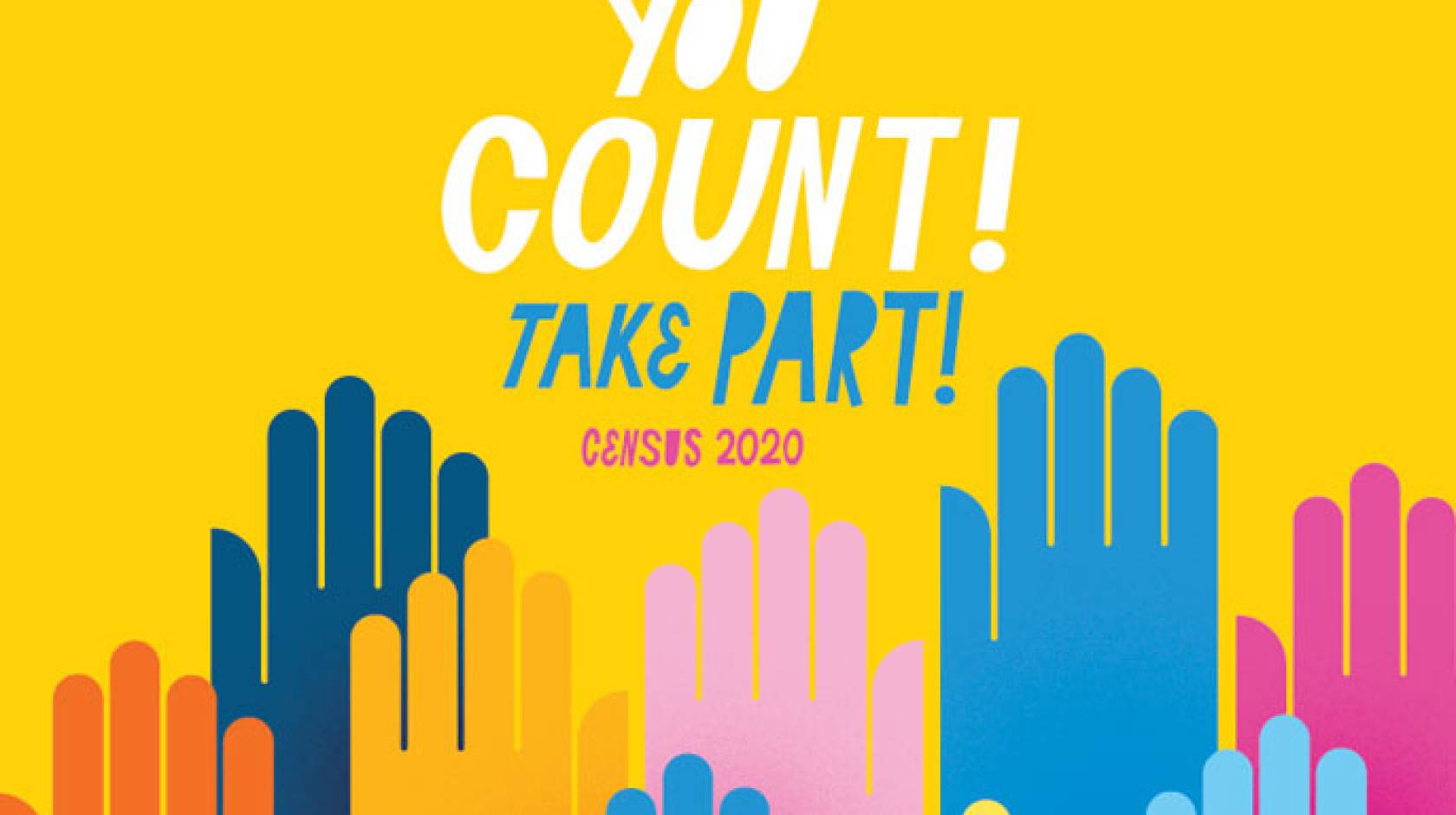 Credit: University of California
UC Riverside student Eric Calderon is well aware that his classmates, their lives suddenly upended by the coronavirus, may not have the U.S. census at the top of their minds.
But with April 1 — National Census Day — fast approaching, the political science major is looking to make sure students understand the importance of this once-a-decade undertaking to count every person, regardless of age, nationality or immigration status, who is currently living in the U.S.
While students still have a few weeks to complete the census, April 1 is the date used as a benchmark for determining where you live. And with the coronavirus increasing the risk of an undercount, there is more than ever at stake.
"Every person who is counted is another person who helps us get representation in Congress and thousands of dollars in funding for our communities and the programs we rely upon," said Calderon, who is leading outreach efforts to students on his campus.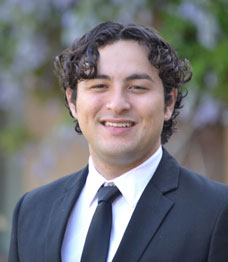 The census affects many things that impact students directly, notes Calderon, from the allocation of federal funding for Pell Grants and work study to investment in research and labs.
It also affects California's electoral votes, its number of Congressional seats and how political districts are drawn — as well as funding for school lunches, plans for highways, support for firefighters and families in need, and many other state and community programs.
"This count is the backbone of our democracy," said Calderon. "How are we going to know, should we build another hospital, should we build another school, should we build a park, unless we know who's here?"
California has historically been undercounted. And college students — who are unfamiliar with the census and often living in temporary quarters while at school — are among the hardest groups to count. This year, with students dispersed across the state and the country as campuses have moved to remote learning, officials are especially concerned about coming up short.
Luckily, the census is easier to fill out now than ever. For the first time this year, it's possible to fill out the census online. Students can also reply by phone or fill out and mail in a paper census, all without challenging social distancing protocol by having a census taker come to their door.
Here's what you need to know.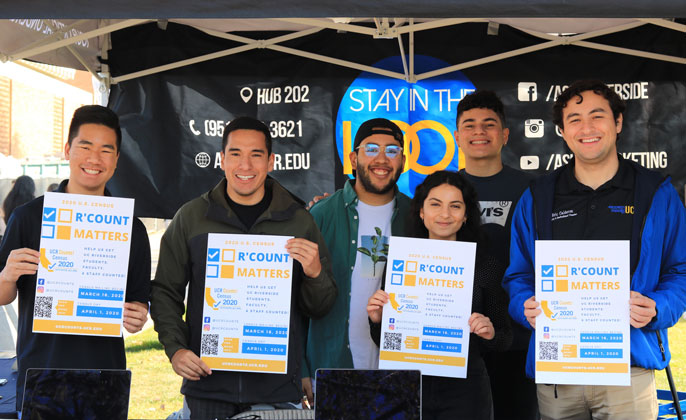 Even if you are at your family's home now, report where you usually live while at school
Under normal circumstances, the census asks people to report their address as their primary place of residence on April 1. The California Complete Count committee — the state entity helping to carry out the census — is instructing students who may be back home due to the coronavirus to report the address where they usually live while at school.
Even if you are graduating and won't be going back to campus, you should still fill in the census based on where you lived while at school, according to Marlenee Blas Pedral, a faculty member with UC Riverside's Center for Social Innovation, which is looking to increase civic engagement in the Inland Empire. "You may graduate, but another student is going to come and take your place. We want to make sure the resources to serve them are here."
If you live in a dorm, your campus will arrange for you to be counted
For those who live in university housing — including dorms, fraternity and sorority houses, graduate student housing and the like — the campus will work with the census to gather and submit information. Your campus will either submit your information for you, or follow up with instructions on how to be counted.
If you live off campus while at school, you need to fill out the census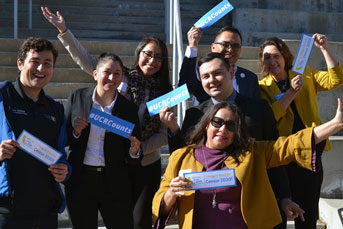 Do that online, by phone, or by filling out the form and mailing it in. Support is available in 12 languages.
You should have received a notice from the census in the mail, although if you are no longer at your school address you may not have received it. Not to worry! You can still fill out the census online or over the phone by providing information about your address. (If you do have your census notice, use the ID provided.)
If you live with roommates, fill out the census together or decide on one person who can gather everyone's information and submit it.
There is no immigration question on the census. Here's what it asks
The Trump administration earlier this year tried to include a question about citizenship on the census, but the Supreme Court would not allow it. Opponents said the question was intended to suppress the count of immigrant and undocumented communities.
What is on the census is pretty basic: nine questions, including the name and birthdate of everyone who lives with you, their sex, gender and relationship to you and their race and ethnic background.
Why does the government need to know this?
"To provide and locate services that will effectively serve our residents, we need to know who is here," said Blas Pedral. Understanding the demographics of our communities and of our state helps create a California that works for everyone, she said.
Learn more about the questions and what they're for.
The census is completely confidential. Your information cannot be used against you
It is illegal for a census taker or anyone affiliated with the census to share your information with any outside entity or to use it for any purpose other than the legally mandated headcount. Census information cannot be shared with law enforcement, immigration authorities, credit agencies or any other person or entity.
Help census takers stay safe by responding now
Sometime later this spring or summer, the Census Bureau will send out census takers to follow up with those who have not been counted or who submitted incomplete forms. In light of the coronavirus pandemic, officials are looking to minimize home visits. You can help California get the safest and most complete count by submitting your responses no later than April 30.
No matter who you are, how old you are or where you come from — you count!
California's goal is to count every single person residing in this state. That includes newborns and the elderly, international students in the U.S. while they attend school, citizens, immigrants and residents of any status, and individuals both housed and unhoused.
"It doesn't matter if you're documented or undocumented. It doesn't matter what views you have or who you support," Calderon said. "You are embedded in this nation. This is your chance to be recognized."