Students join UC in advocating for the university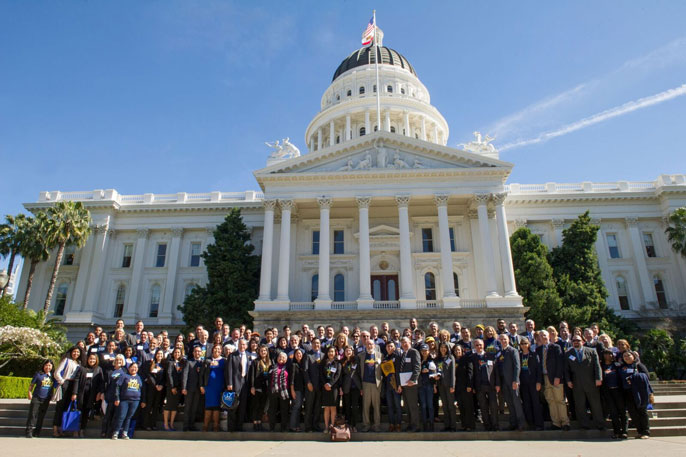 UC Advocacy Network ambassadors
Chris Chen, UC Santa Barbara
Amanda Elliott, UCLA
Lucy Hendrix, UCLA
Simaranjeet Rai, UC Berkeley
Ella Smith, UC Berkeley
Jonathan Tsou, UC Santa Cruz
Contact the UCAN Ambassadors: advocacy@ucop.edu
Join the UC Advocacy Network
VIDEO: Help keep UC affordable
The University of California is asking state lawmakers for a $140M increase in funding to hold tuition at current levels and improve academic quality.
Students have always been a political force at the University of California. In fact, when it comes to persuading lawmakers to listen, UC's best advocates are often its students.
With that in mind, UC officials and half a dozen undergrads have begun working together to encourage more students to join UC's Advocacy Network (UCAN) and speak out on issues that affect higher education and the university.
UCLA transfer student Lucy Hendrix is one of six new UCAN Ambassadors. She was part of a similar effort at Saddleback College in Mission Viejo, where she discovered that lobbying can be a powerful tool for change. As a UCAN ambassador she wants to help more students learn to flex their political muscle.
"One of my focuses is on getting lobbying broken down so that every student knows it's accessible and something they can participate in," Hendrix said. "Once you teach students how, they can do it on their own when there's an issue that they're personally passionate about."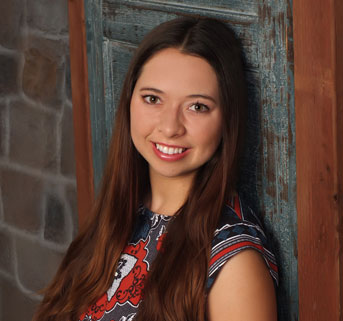 Ella Smith, a UC Berkeley freshman, got involved for similar reasons. She's passionate about both advocacy and education. With tuition and basic needs part of the political discussion right now, the student perspective is essential, she said.
"I love the idea of students working with UC administrators to emphasize to legislators the importance of funding UC. This is a really crucial time for students to be involved," Smith said.
Amanda Elliott, a UCLA freshman who is majoring in political science with a concentration in international relations, is also working to spread the word about UCAN.
Together with Hendrix, Student Regent Rafael "Rafi" Sands and others, Elliott has been meeting with student groups and even talking to educators about encouraging participation. Classes that focus on environmental science, for instance, could include information on how to get involved in UC's climate change advocacy, she said.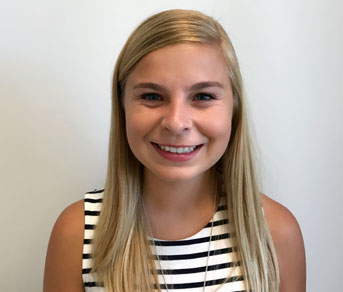 "I want to make sure people know what UCAN is and that it's a resource they can turn to," Elliott said.
If the most recent Board of Regents meeting is any indication, students are primed to get involved, Hendrix said. Dozens of students came out in mid-March to protest an increase in non-resident tuition.
"That was cool to see — it was 7:30 in the morning, it was pouring rain and the week before finals," but students came out anyway, she said. "Students are very energized and they want to get involved."