November 25, 2015
UC Newsroom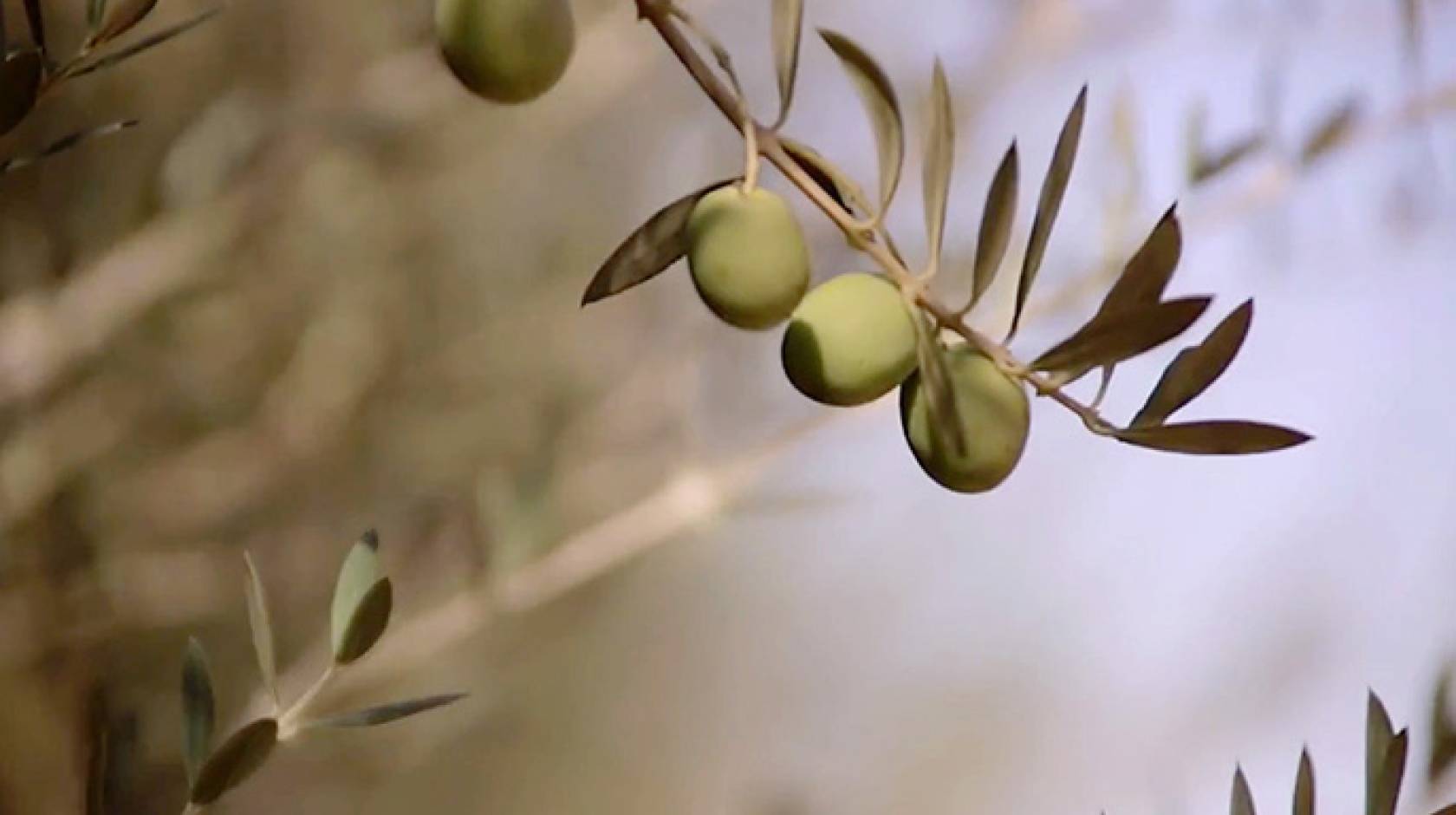 As you give thanks for that holiday feast, take a moment to appreciate University of California food research. From pies to potatoes, sugar to soil, UC scientists are gaining insights across the food spectrum to make your holidays sweeter and more satisfying.
UC Davis: Turning a mess into olive oil success
For a healthful addition to holiday dips and salad dressings, try some UC Davis Olive Oil.
UC Davis began making its own olive oil a decade ago to solve a slippery problem: The olives that fell from the trees along Russell Boulevard were making a mess on the path below and causing a slipping hazard for students biking on the heavily traveled surface.
The answer was obvious – and UC Davis Olive Oil became an instant hit. The first batch of 1,200 bottles sold quickly. Over the succeeding years, production numbers have quadrupled to 8,000 bottles a year, as UC Davis Olive Oil has become the quintessential campus souvenir: extra virgin oil blends with names like Gunrock and Silo, from trees at the world's No. 1 agricultural school.
Dan Flynn, who helped start the campus's olive oil program, still oversees its olive oil production and serves as executive director of the UC Davis Olive Center, the only olive research and education center of its kind in the United States.
UCLA: Building a better apple pie
With Thanksgiving just around the corner, bakers of all skill levels will be making apple pies.
UCLA biophysicist Amy Rowat says the shape of your apple slices, the size of your butter chunks and the surface-area-to-volume ratio of the crust, among other things, play a role in making the perfect apple pie.
The science of food is a popular topic at UCLA, where students in Rowat's "Science and Food" course not only explore why, for example, different cuts of meat have different textures, why some food is crispy, and how to create and stabilize the air pockets you find in a soufflé, they also square off in an annual "Scientific Bake-Off." There, they prepare apple pies and explain their results. The students, who taste more than half-a-dozen apple pies at the beginning of the course to establish a better understanding of what makes a good pie, present their apple pies in a large-scale tasting.
UC Riverside: The sweet science behind candy confections
It's the time of year when many of us loosen our grips on our diets to succumb to temptations like sugar cookies, eggnog, candy canes and chocolate fudge. What's the chemistry behind our favorite candies?
"Sugar is the basis for many holiday treats including divinity, peanut brittle, toffee, candy canes, toffee and caramels," says UC Riverside's Cindy Larive, a professor of chemistry, who breaks down the science behind many of our favorite confections.
"As a sugar syrup is heated, the amount of water present decreases. Key stages are indicated by the behavior of the syrup when dropped into cold water. Once all of the water has been evaporated, the temperature of the syrup increases further and the caramelization process begins. This occurs when the sucrose begins to break down chemically, generating a mixture of chemicals that give rise to its rich flavor."
UC San Francisco: Revealing the true cost of hidden sugar
Sugar isn't only found in desserts; it's brimming in sweetened beverages and even hidden in many savory foods, such as bread and pasta sauce. A year ago, UC San Francisco launched SugarScience, a groundbreaking research and education initiative designed to highlight the most authoritative scientific findings on added sugar and how it affects health.
Developed by a team of UCSF health scientists in collaboration with scientists at UC Davis and Emory University School of Medicine, the national initiative reflects an exhaustive review of more than 8,000 scientific papers.
The research shows strong evidence linking the overconsumption of added sugar and chronic diseases, including Type 2 diabetes, heart disease and liver disease.
"The average American consumes nearly three times the recommended amount of added sugar every day, which is taking a tremendous toll on our nation's health," said Laura Schmidt, a UCSF professor in the Philip R. Lee Institute for Health Policy Studies and lead investigator on the project. "This is the definitive science that establishes the causative link between sugar and chronic disease across the population.
UC Agriculture and Natural Resources: Creating new varieties of sweet potatoes
For a healthier alternative to high-sugar desserts, try filling up on yams or sweet potatoes, a staple of holiday meals.
A yam is actually a sweet potato, at least for those grown in the U.S., according to Scott Stoddard, UC Cooperative Extension advisor in Merced County. While the rest of country has predominately just one type of sweet potato, with tan skin and orange flesh, California has four types widely available.
The four kinds of California sweet potatoes, primarily grown in Merced County's sandy soils, are:
Jewell, with tan skin and orange flesh
Jersey, with light yellow skin and white flesh
Oriental, with purple skin and white flesh
Garnet, with red skin and deep orange flesh
The red-skinned sweet potatoes are what many people call yams. Stoddard, who evaluates sweet potato varieties for production in California, is trying to identify lines with red and purple skin that grow and store well. It is a high priority for the industry because the Garnet class dominates many markets throughout the state. "Apparently, Californians like well-tanned sweet potatoes, especially in SoCal," he said.
UC Santa Cruz: Greening your holiday table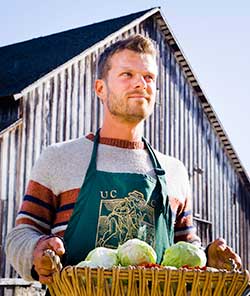 At UC Santa Cruz, the Center for Agroecology and Sustainable Food Systems (CASFS) pioneered hands-on training in organic agriculture more than 45 years ago. Late fall brings a bounty of winter vegetables that provide a perfect complement to heavy holiday food fare. From broccoli to cauliflower, shallots to squash, organic veggies are a must addition to any holiday meal.
UC Santa Cruz campus dining offers Healthy Mondays and Farm Fridays through the late fall and winter that feature produce from local, sustainable farm partners. CASFS undergraduate interns work with campus research and field site staff on production planning to support ongoing needs of UC Santa Cruz Dining. Students are treated to organic produce that is grown, harvested and delivered by their peers.
UC Santa Cruz Dining also is hosting a holiday meal over the Thanksgiving break.
UC Berkeley: Foraging for wild edibles in urban food deserts
Urban residents in neighborhoods without fresh, affordable produce need to look no further than their own yards to find wild edibles to add to the dinner table.
UC Berkeley professors Philip Stark and Tom Carlson have launched an interdisciplinary project in three underserved East Bay urban neighborhoods to forage for wild edibles — dandelions, blackberries, oxalis, plantago, nasturtiums, mallow and more — and document their availability. They're finding a bounty of nutritious and free wild edibles thriving in some unlikely places — a parched lawn, sidewalk cracks, along a chain link fence.
The project is being funded by a seed grant from the campus's Berkeley Food Institute, headquarters for more than 100 faculty and staff members on a mission to change the nation's food systems to "promote diversity, justice, resilience and health."
UC San Diego: Feeding an urban community's spirit
In Southeastern San Diego, local residents are transforming a 20,000-square-foot vacant urban lot into a community focal point for healthy living. The Ocean View Growing Grounds (OVGG) now offers a gathering place for people to grow food, socialize with their neighbors and hold events.
The site is located in the Chollas Creek Watershed where poverty, obesity and environmental degradation pose serious social and environmental public health problems. Many residents also lack access to fresh fruits and vegetables. Neighbors active at the growing grounds are partnering with nonprofit groups, UC San Diego researchers and students to address these problems.
Keith Pezzoli, director of the Urban Studies and Planning Program at UC San Diego and a faculty member in the Department of Communication, is an active participant at OVGG. Pezzoli is working with a team of civically engaged scientists on an Urban Agriculture and Food Disparities research project. This project includes supporting the cultivation of community gardens and food forests on vacant lots, beginning with the OVGG site. Food forests mimic woodland ecosystems, featuring fruit and nut trees and other edible plants.
OVGG leadership aims to make the site a model for positive social and ecological change in underserved areas. Pezzoli and his research team, which includes undergraduate and graduate students, are helping make this happen by bringing science and technology to the people.
UC Merced: Keeping kids healthy
UC Merced's Health Sciences Research Institute and the Merced County Central California Regional Obesity Prevention Program have joined forces to look at efforts in other areas that have scientifically proven successful in reducing obesity, particularly in young children.
They will develop partnerships with community groups and hold public meetings to learn what obesity-related issues are of particular concern in the community. Forty-three percent of fifth-, seventh- and ninth-grade Merced County students were overweight or obese, according to the 2011 study A Patchwork of Progress.
They'll also organize an annual conference to share information and findings. With input from community groups and members, UC Merced researchers would likely have many projects they could pursue. The research team includes psychology professor Jan Wallander, public health professor A. Susana Ramirez, sociology professor Zulema Valdez, anthropology professor Robin DeLugan and Blum Center interim Executive Director Steve Roussos.
UC Santa Barbara: Changing diets around the world
Rising incomes and urbanization around the world are driving a global dietary transition that is diminishing the health of both people and the planet. Such is the key finding of research out of UC Santa Barbara's Bren School of Environmental Science & Management. The paper co-authored by UC Santa Barbara professor David Tilman is the first to show the global links among the elements of what Tilman refers to as the "tightly linked diet-environment-health trilemma."
"Most of us have heard that some diets are healthier, that eating too many calories is bad for you and that red meat harms the environment," said Tilman, whose team gathered data on dietary trends and environmental impacts for 90 percent of the global population for this first-of-its-kind study. "We were surprised at how rapidly and consistently diets were changing around the world, how massively this would impact global health and how much it would increase global greenhouse gas emissions and the destruction of tropical forests and other ecosystems."
"Better diets are the solution to these big problems," Tilman added.
UC Irvine: Protecting precious groundwater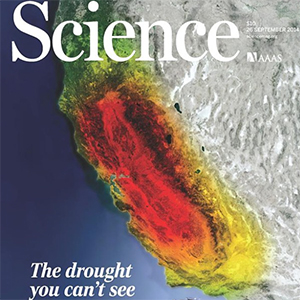 With California in the midst of a record-setting drought, how has the state's Central Valley maintained its role as the nation's salad bowl? By building more wells and tapping into groundwater. But there is evidence that so much of this underground resource is being depleted that it threatens the water supply in California and other parts of the western United States.
Jay Famiglietti, a senior water scientist at NASA's Jet Propulsion Laboratory on leave from UC Irvine, where he is an Earth system science professor, works on a team that uses data from NASA's Gravity Recovery and Climate Experiment (GRACE) satellite mission to track groundwater changes in the Colorado River Basin. The changes have been alarming, he said. "Policy change is needed or we will run out of groundwater," Famiglietti said.
California has enacted a law that for the first time takes steps toward regulating groundwater. But it could take 25 years to fully implement, notes a 60 Minutes story that features Famiglietti.
Berkeley Lab: Harnessing the power of microbes
Did you know that a single gram of soil contains hundreds of millions of microbes?
Scientists are learning that microbes play a greater role in our health and our environment than we had previously thought.
Lawrence Berkeley National Laboratory experts in microbiology, genomics, computation, geochemistry, imaging and other areas are investigating how plants and microbial soil communities interact and function in dynamic terrestrial systems, particularly in response to changes in climate and land use. Ultimately they hope to better understand how marginal lands can be made more fertile and develop new mapping technologies to quantify microbiological processes in soil.
Berkeley Lab scientists also are leading the call for the Unified Microbiome Initiative, a national effort to harness Earth's microbes for health, energy, agriculture and the environment.