February 14, 2019
Robyn Schelenz
,
UC Newsroom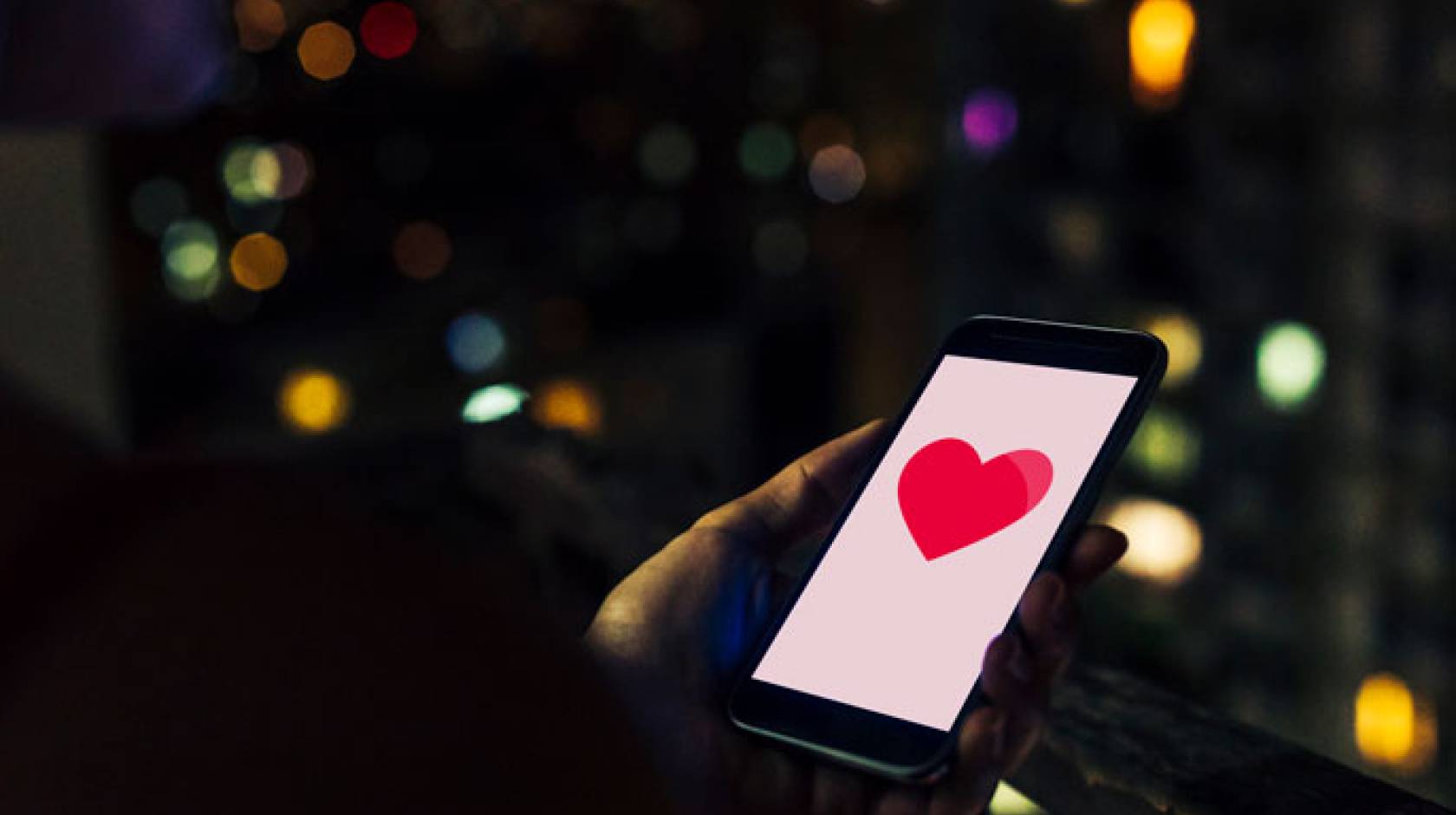 Credit: iStock/Cesar Okada
Skyler Wang knows the secrets of online dating. And they're not as hard to master as you might fear.
Wang is a third-year Ph.D. student in UC Berkeley's sociology department who studies the cultural differences in online dating between people in New York and Shanghai, two of the world's largest cities.
"I've always believed that everyone has a market when it comes to online dating," Wang said during a Facebook Live event on Valentine's Day. And this is a good thing: It's democratized dating and given people more choices and more diversity in who they meet and consider for a possible relationship.
Basically, online dating has given people access to a much wider pool of potential mates. It's helped people meet people from different cultural and ethnic backgrounds. It's given them access to more people in more places (even as it is eroding the need for "gayborhoods," and the cultural specificity they offer).
"Online dating has granted us access to this overwhelming abundance of people," Wang says. But with limited time and energy to devote to the sometimes exhausting search for romance, what should you do?
Watch our special Valentine's Day interview with Skyler Wang or scroll down for the tips below:
1. Do research on the apps you're thinking about using — and the kind of audience they attract.
If you're not looking for a life partner, Tinder, Hinge or Grindr might be for you: they're less text-heavy, and built around your interactions with multiple (or even single) photos. People using it are not putting in a huge amount of emotional effort: someone might look at one photo and swipe.
Meanwhile, OKCupid requires a lot of thought in developing your profile to maximize the quality of your matches, and allows you to be very specific about your interests and what you are looking for. Wang personally met his partner on the app Coffee Meets Bagel.
"People use apps for different purposes," Wang says. "On average, people use three to four apps at a single time." Understanding who is using them, and for what, can help you figure out which is right for you and what you're looking for.
Increasingly, people use Instagram and even Snapchat to meet potential dates these days, Wang notes. And that's OK, too. If you are looking for friends, in addition to romance, Bumble has done a good job of allowing people to do that, he says.
2. Be a little picky but not too picky.
Some men tend to "swipe right" on everyone, operating under the theory that it's a numbers game (there are even apps that help you automatically swipe right on everyone). In the world of Tinder, that might be tempting. But the app assigns an "Elo score" based on how often you swipe right. Doing it too often damages your score, and makes you look desperate.
Not swiping (or messaging, or whatever the prompt might be) frequently enough can make it hard for services to match you. "It's important to understand how algorithms work," Wang says. They need information about what you like in order to find matches.
3. Rely on social cues to connect with prospective matches.
"What's your sign?" went out with the 70s, and personality-type questions (such as revealing your Myers-Briggs type) are actually kind of a turn off for people. Unless horoscopes and personality tests are your thing, shy away from using them. What you should do is relate to what you see: if someone is rock climbing in their picture, ask them about when they most recently did it, or what their favorite spot is. Your match spent time picking pictures and curating their life story — that's your "in" for making a connection.
4. Pick the right photos.
This is a big one. The first picture should always be clear, Wang says, just a headshot. No sunglasses. Multiple people in your first photo is the biggest faux pas — people don't want to have to work to figure out which one is you. Then use pics to show your interests, whether that's hiking, dining, etc. And do feel comfortable showing yourself out with friends in later photos, to give a sense of how you socialize. A variety of photos is best.
5. Be natural and authentic.
If you don't like working out, don't put up a picture of yourself lifting weights. It makes for awkward dinner chatter when you explain your last cross-fit session was in 2004. Wang emphasizes that everyone is desirable to someone: Don't waste time pretending to be someone you're not.
6. Put yourself out there.
At the end of the day, you just have to do it. Think of online dating as your dating resume, Wang suggests. "You have to give yourself time to just explore. A lot of people go on one or two dates and think, 'oh this just isn't for me', and delete the apps. But maybe the third person could be amazing."
"Don't give up so quickly. Allow yourself some time to get a sense of what's out there," Wang says.
And if you're frustrated, take a break. But remember the people you meet in real life may very well be on an app, too; apps exist to multiply the instances in which you can meet in real life. The online and offline worlds are often the same pool of people.
"I've always thought of online dating as more of an introductory service than a dating service," Wang says. The goal, as he sees it, is to chat for no more than a week or two, and if things seem good, set up a date as soon as possible. Once that happens, the experience of the app itself, and any trepidations you may have about online dating, fade away.
7. Embrace the journey.
Dating literacy is a thing: you can improve your ability to love, to converse, and to navigate difficult situations with people through podcasts, books, therapy and dating itself. And you can get more out of it than just meeting your soulmate (or a frustrating future ex).
"I think online dating has actually strengthened people's desires to find more friends," Wang says. He has a lot of acquaintances who have made friends out of what could be classified as romantic failures.
The secret to online dating is as old as time: be yourself, take a chance, and remember — the real connection happens offline.