These students are reaching higher — now it's time to celebrate them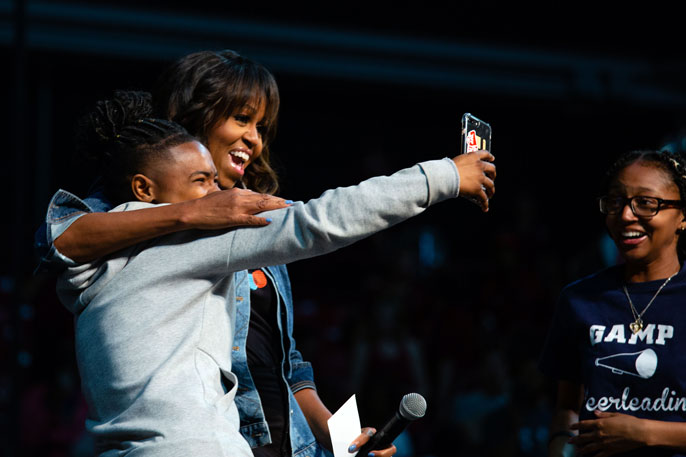 Join UC for College Signing Day
Livestream this exciting event on Wednesday, May 1, 2019, at 11 a.m. PDT on the University of California Facebook page.
For college-bound students across the country, May 1 marks an important date: the deadline for deciding which college they plan to attend in the fall.
But for Dinuba High School senior Jacob Rodriguez, and millions of others striving to be the first in their family to college, the day is about much more than a single decision. Being admitted to college is a hard-won milestone — one that makes his whole family and community proud.
The UC San Diego-bound senior sees college as opening doors to a world far beyond the tiny community he's grown up in, where 95 percent of families are immigrants and farmworkers and fields stretch to the horizon. "Internships, cultural diversity, study abroad, clubs — I want to experience all of it," he said.
He sees higher education as a chance to help his mom, a single mother of four, and his grandparents — who still labor in the fields in their 70s. "We've struggled most of our lives," he said, "Hopefully we won't have to struggle anymore."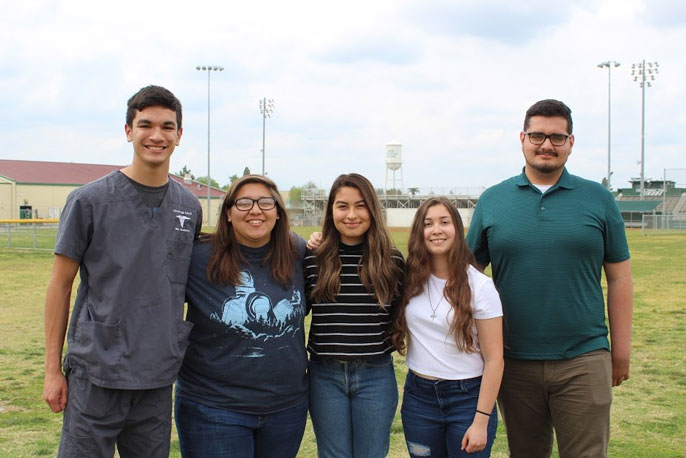 It is a familiar sentiment in this community where many families see education as the key to breaking generational cycles of poverty.
"This is a powerful moment for so many of our families," said Dinuba High assistant principal Adrian Gutierrez. "These parents crossed the border and went straight to work so their children could have a shot at a good education — and just look where their kids are now, getting their acceptance letters, heading for college."
Rodriguez made the most of all the opportunities afforded him, and then some. He was not only student body president and a varsity athlete; he also spent time working as a mentor in the Big Brother program and was named Dinuba's Teenage Citizen of the Year.
His hard work will pay off next week, when he joins tens of thousands of other college-bound California students in celebrating their academic achievements at College Signing Day celebrations at UC campuses across the state.
A powerful new ally
The events honor high school and transfer students — especially those from communities with low college-going rates — for committing to the next step in their education.
Encouraging them on their journey will be a powerful ally: former first lady Michelle Obama, who has made College Signing Day a signature part of her Reach Higher initiative to encourage students to pursue education past high school, whether at a professional training program, community college, four-year college or university, or through the military.
"We need you all to be successful, and we need you to strive for the greatest heights that you can imagine for yourselves. That's why we're all here today," Mrs. Obama told Philadelphia students at the 2018 College Signing Day celebration, held at Temple University.
Rodriguez and several dozen of his classmates will be among the 10,000 California students in the audience on May 1 as Mrs. Obama addresses students in Los Angeles at Reach Higher's fifth annual College Signing Day. It's the first time the celebration has been held on the West Coast.
Alongside the national event, UC campuses will host parallel celebrations on their campuses and at partner high schools, reaching an additional 6,000 students bound for higher education, whether at UC or elsewhere.
The Dinuba seniors will travel five hours by bus to attend the event.
"Mrs. Obama's message has always been one of courage and hope, and that resonates deeply with our community," Gutierrez said. "I feel like Mrs. Obama believes in us, and our students feel she believes in them."
A fitting start to the opportunities ahead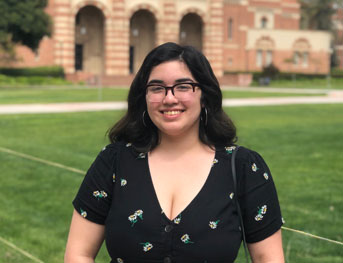 For many of the students, the trip will be their first time leaving Tulare County, Gutierrez said. It is an epic journey — and a fitting start to the opportunities ahead.
El Rancho senior Kayla Perez, who hails from Pico Rivera east of Los Angeles, isn't going far when she heads to UCLA in the fall as the first in her family to college. But the bustling, diverse campus feels like a world away from the tiny, mostly Latino community she grew up in.
"I'm excited to meet more people from all different backgrounds and to get out of my little bubble — to really grow and challenge myself."
In high school, Perez maintained high grades while serving as editor of the school paper and working in fast food restaurants to help her family pay the bills. She also ran a side business selling tamales, which helped her spend a summer in South Korea at a language immersion program.
"Going to college feels like I'm taking a step forward for my entire family," she said.
Validating a dream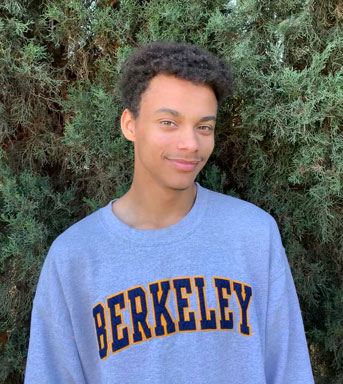 Antioch student Sage Bennett will join a group from his high school who are flying in from the Bay Area to be part of the celebration.
Now headed to UC Berkeley with a Regents Scholarship, the most prestigious award for undergraduates, Bennett spent many of his school years homeless, living in cars or shelters with his parents and younger sister.
"I know what it's like to be that kid who can't focus in class because you don't have a pencil," said Bennett. He set out to change that for other students, organizing a drive that distributed more than $1,000 in school supplies to Bay Area youth last year.
Even as he struggled with poverty at home, Bennett managed to become the homecoming king and a member of both the California Scholarship Federation and an a cappella singing group. He's one of the school's main go-to students for just about anything, from leading a fundraiser to organizing a performance.
As a low-income student, Bennett's tuition is fully covered under UC's Blue and Gold opportunity plan, which covers all tuition and fees for students whose families make under $80,000 a year.
Even so, receiving the Regents Scholarship, which offers additional merit-based funding, was a surprise. "It's the kind of thing you think only happens in movies," he said.
He hopes his success will encourage other students to aim higher. "It doesn't matter your income or your background. You can still achieve great things," he said. "Education is the key to that. It's a chance to make a path that's different from the one you were given."
With College Signing Day, Mrs. Obama and the University of California aim to carry that message of possibility to a wider audience.
"It says something when people at the highest reaches of government and influence care about these often overlooked communities and our students," said Gutierrez.
"It says higher education is within reach for them. It shows them that even though they crossed borders, even though they were born into poverty, their dreams are validated."