November 1, 2019
UC Newsroom
Three University of California physician groups were honored by the Integrated Healthcare Association (IHA) with its prestigious 'Excellence in Healthcare' award. The awards were presented on Oct. 30 at IHA's annual stakeholder meeting.
UC Davis Health, UC San Diego Health and UCLA Medical Group achieved the highest level of distinction within the annual assessment program, which goes to top performers based on clinical quality, patient experience and cost measures. Out of nearly 200 participating organizations, only 30 reached that level of success.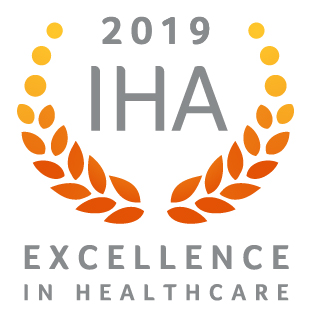 Additionally, two University of California physician groups received the Ronald P. Bangasser, MD, Memorial Award for Quality Improvement, which honors the physician organizations that demonstrated the highest relative quality improvement from 2018 to 2019 in each of California's eight regions. This award becomes more difficult to achieve as each group and all the participating organizations improve their performance through ongoing efforts.
IHA President and CEO Jeff Rideout, M.D., commended the top performers, saying, "IHA is proud to recognize physician organizations that are truly leading the way to high-quality, affordable, patient-centered care."
Recipients for 2019 were based on results for measurement year 2018.