October 5, 2020
Nicole Freeling
,
UC Newsroom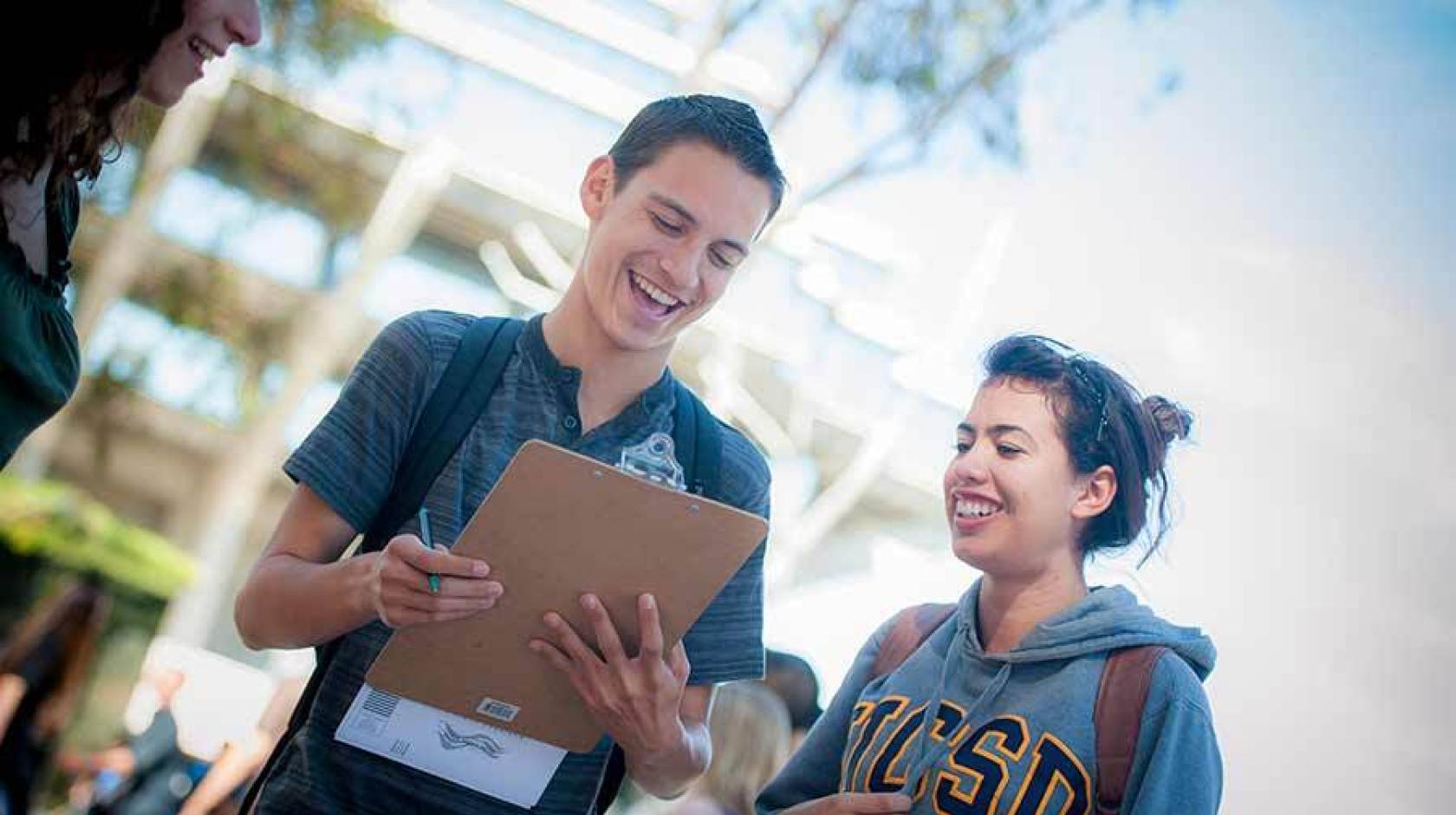 The presidential race may be dominating the news cycle, but this year's ballot is packed with candidates and issues that hit a lot closer to home.
From school board and city council, to local measures over affordable housing, police reform and plastic bag bans, voters this November will influence some of the biggest issues facing their communities.
The ballot is also chock full of statewide measures: Californians will decide on a dozen voter initiatives, including whether 17-year-olds should be allowed to vote in some elections, to whether the state should overturn its ban on affirmative action.
Local and state ballot measures rarely grab the headlines, but they are one place where voters have a very immediate and visible influence on their communities, said Arden Dressner Levy, co-chair of the UCLA student vote coalition Bruins Vote.
"Local races are really the places where we can have the most immediate impact on the outcome and on the issues that affect our day-to-day lives," Dressner Levy said. "And they are often decided by a handful of votes, so every vote matters."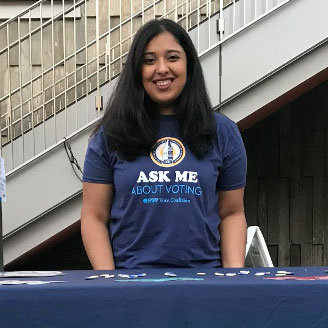 It's usually pretty simple: The side with the most votes wins — no Congress, caucuses or Electoral College to worry about.
This is a great thing when it comes to direct democracy. But it can be daunting to new voters — especially college students who are already busy with school work and exams.
Luckily, there are scores of resources to help, from nonpartisan resource guides to slates of endorsements from parties and interest groups. A few minutes of research is often enough to make an informed choice.
Here are some tips for getting up to speed.
Find out who and what is on the ballot
If you are registered in California, you received a voter guide and sample ballot in the mail. It details state measures, along with arguments, organizations and major donors supporting each side.
There are also a number of non-partisan resources to give you a preview of what will be on your ballot and help you break it down.
Want to delve a little deeper?
Cal Matters Election Guide 2020, together has a handy guide to all 12 propositions on the California ballot, with lively one-minute video explainers for each.
Cap Radio – a public radio station devoted to California politics – also offers analysis of many state issues; check out the Vote with Clarity newsletter and guide.
See who is promoting — and opposing — each measure
California in particular is infamous for having scores of voter initiatives, sometimes with titles that can make it hard to figure out what the measures will really do.
One way to cut through the confusion: look closely at the organizations and funders backing each side. Is there a group pushing the legislation that has a financial stake in the outcome? What are the policy goals of the groups supporting or standing against the measure?
These, together with third-party endorsements, can offer a clue to a measure's intent. And help you decide how you want to vote.
Seek out endorsements from organizations that share your views
See what your local newspaper has to say, and what measures and candidates it endorses. Check out the slate of candidates and issues endorsed by the local chapters of political parties and advocacy organizations that you support.
And don't be afraid to listen to your classmates, including the many UC student organizations that are hosting forums and developing voter guides. Campus vote coalitions are a great resource.
"Every campus has at least one person or office focused on looking at state and local issues, and we put together educational resources and events," said UC San Diego undergraduate Alisha Saxon, who serves as vice president of student affairs at Associated Students of UC San Diego. "Our job is to break it down for you so it's not intimidating and a barrier to voting."
Talk over the issues with your friends
Discuss the issues with friends and family. And make it social: Invite friends to get together via Zoom and discuss the candidates and go over the ballot measures.
And since all California voters are getting a mail-in ballot this year, you can even fill out your ballots together.
Don't worry if you don't feel like an expert on every issue. "No one going into the voting booth is more equipped than you are to make the decisions that will affect your future and community," Levy said.
"There are so many propositions on the ballot right now that could change the future of California," she said. "Especially at the local level, your vote is extremely powerful and can really change the course of history."