True colors: Hollywood's diversity dilemma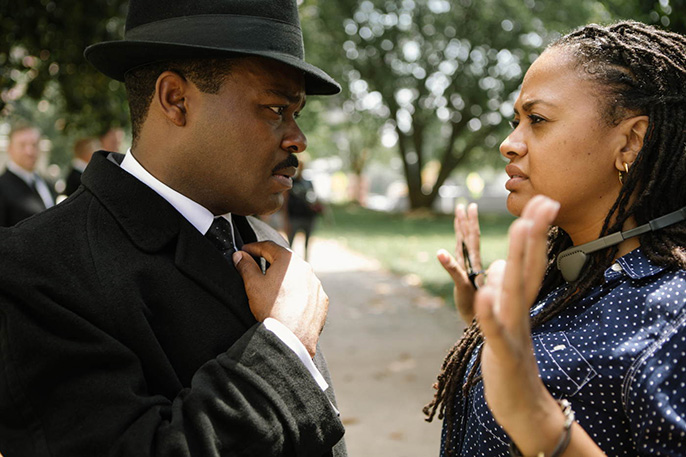 The 2014-2015 network television season's top-rated new comedy — ABC's "black-ish" — and its top two new dramas — ABC's "How to Get Away with Murder" and Fox's "Empire" — feature African-American stars and show runners. ABC's new "Fresh Off the Boat" sitcom is the first predominantly Asian-American network sitcom to air in 20 years.
Over on the CW, Gina Rodriguez, Latina star of the comedy "Jane the Virgin," won a Golden Globe Award. On the big screen, "Selma," about the historic voting rights march from Selma to Montgomery, Ala., in 1965, made the list of Best Picture Oscar nominees. The film was directed by UCLA alumna Ava DuVernay, the first female African-American director to win a Best Director Prize at Sundance (for the 2012 drama "Middle of Nowhere") and to be nominated for a Golden Globe Award.
African Americans watch traditional television in significantly greater numbers than the population as a whole. According to the Motion Picture Association of America (MPAA), while Hispanics are 17 percent of the total U.S. population, they represent 32 percent of all frequent moviegoers (one movie a month or more). And more than half of the total moviegoing population in America is female, per the MPAA.
The country has never been so diverse, and it isn't even as diverse as it's going to be. The U.S. is projected to become a minority majority nation by 2043. According to Nielsen's Advertising and Audiences: State of the Media study, the number of African-American TV households increased by just under 40 percent — to 14.9 million — from 1995 to 2014, and Hispanic TV households more than doubled, to 14.7 million. The number of Asian-American households also rose by more than 20 percent, to 5.2 million.
Adding impetus to the trend is the critical role that younger viewers and moviegoers — the so-called Millennial generation — play in a studio's success. "For many media companies, the 18-to-34-year-old demo, and particularly the 18-24 subset of it, is an important audience," notes Sally Wolf, executive director of multicultural business initiatives at Time Warner Inc. "That population inherently skews multicultural. And the generation that follows the Millennials, those currently under 18, is even more diverse."
Given all this, one might conclude that diversity is thriving in Hollywood. Think again.
According to the just-released findings of the 2015 Hollywood Diversity Report from the Ralph J. Bunche Center for African American Studies at UCLA, the percentage of nonwhite and/or female stars, show runners, writers and directors in U.S. television shows and motion pictures remains distressingly low. And the picture isn't any rosier when it comes to awards — DuVernay and Selma star David Oyelowo, who plays Martin Luther King Jr. in the film, indirectly sparked a national debate on the topic of diversity in the Academy Awards in particular and Hollywood in general when they were left off the nomination lists for Best Director and Best Actor, respectively. Indeed, this year's Oscar acting nominations were 100 percent white — for only the third time in almost two decades.