February 3, 2022
UC Davis and UCLA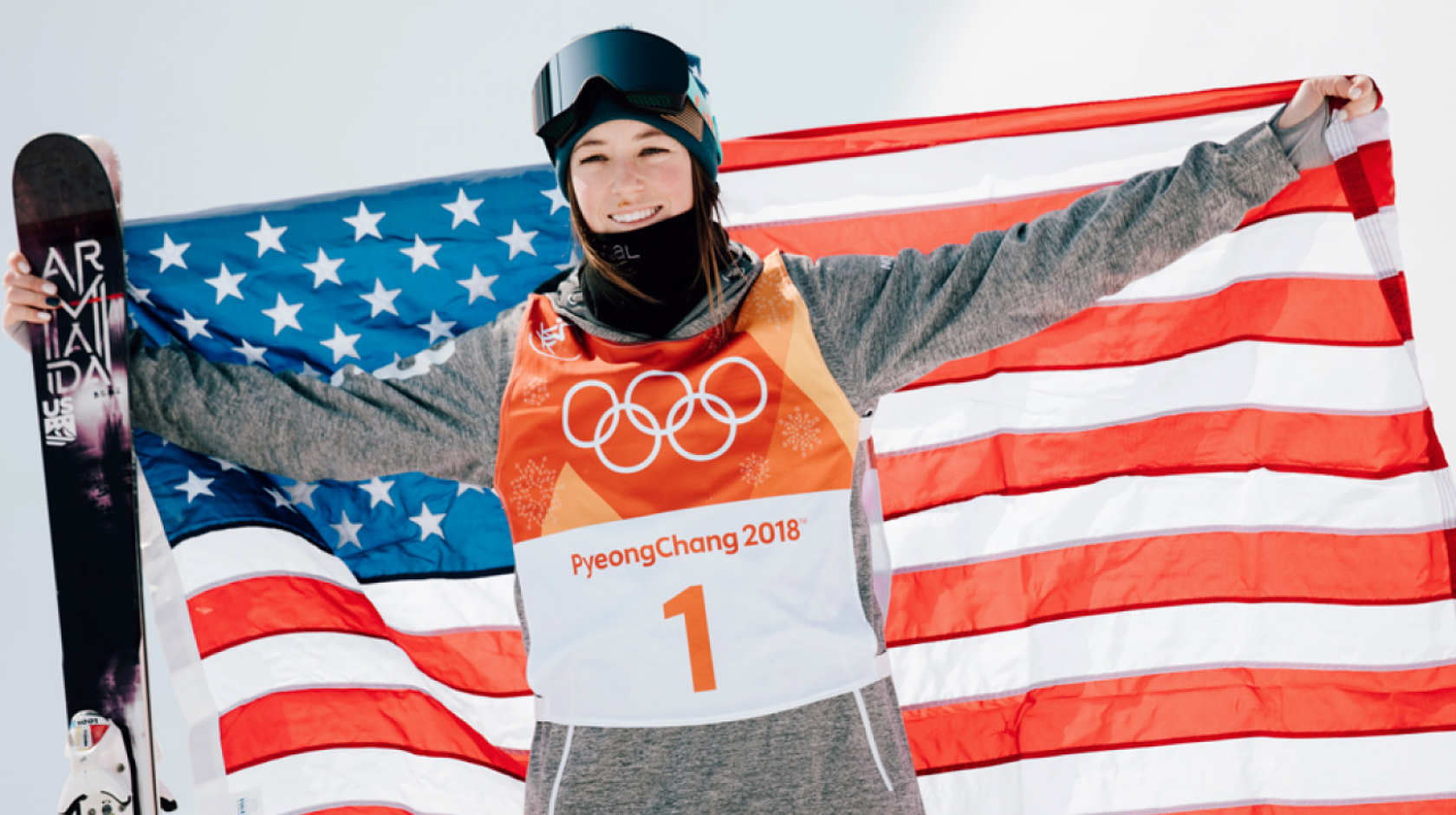 Credit: Sarah Brunson/U.S. Ski and Snowboard
Former UC Davis student Brita Sigourney and UCLA alum Carlo Valdes are both headed to Beijing for the Winter Games, where they will represent Team USA in freestyle skiing and bobsledding, respectively.
Each comes into this Games with some Olympic experience: Valdes competed at the 2018 Olympics in PyeongChang, South Korea, while this is Sigourney's third Olympics. Sigourney medaled in the PyeongChang Games in the halfpipe.
Learn more about the athletes, and how to catch them in action, below.
Brita Sigourney eyes second medal
The first woman to land a 1080 in halfpipe competition, Brita Sigourney is already a freestyle skiing legend.
Halfpipe is her event — riding her skis up the snow-packed walls to launch herself into twists and turns in the air, then, hopefully, landing safely back in the pipe.
She finished sixth in her first Olympics, in 2014 in Sochi, Russia, and scored the bronze medal in the 2018 Games in Pyeongchang, South Korea. She enters the Beijing Games having just turned 32.
Sigourney, from Carmel, enrolled at UC Davis in 2008 but left early to join the newly established U.S. freeskiing team. She's not the only Aggie in the family: Her parents, Thad and Julie Sigourney, graduated in 1976, and brother Brendan Sigourney in 2009.
Official dates of the Beijing Games are Feb. 4-20, although some events will begin earlier. The Opening Ceremonies are set for this Friday (Feb. 4). Live coverage on NBC begins at 3:30 a.m. PST — or you can wait for a recap that night.
The women's halfpipe event is not scheduled until the last week of the Games: qualifying round, 5:30 p.m. PST Wednesday, Feb. 16; and final round, Thursday, Feb. 17.
Carlo Valdes brings a veteran's edge to a young team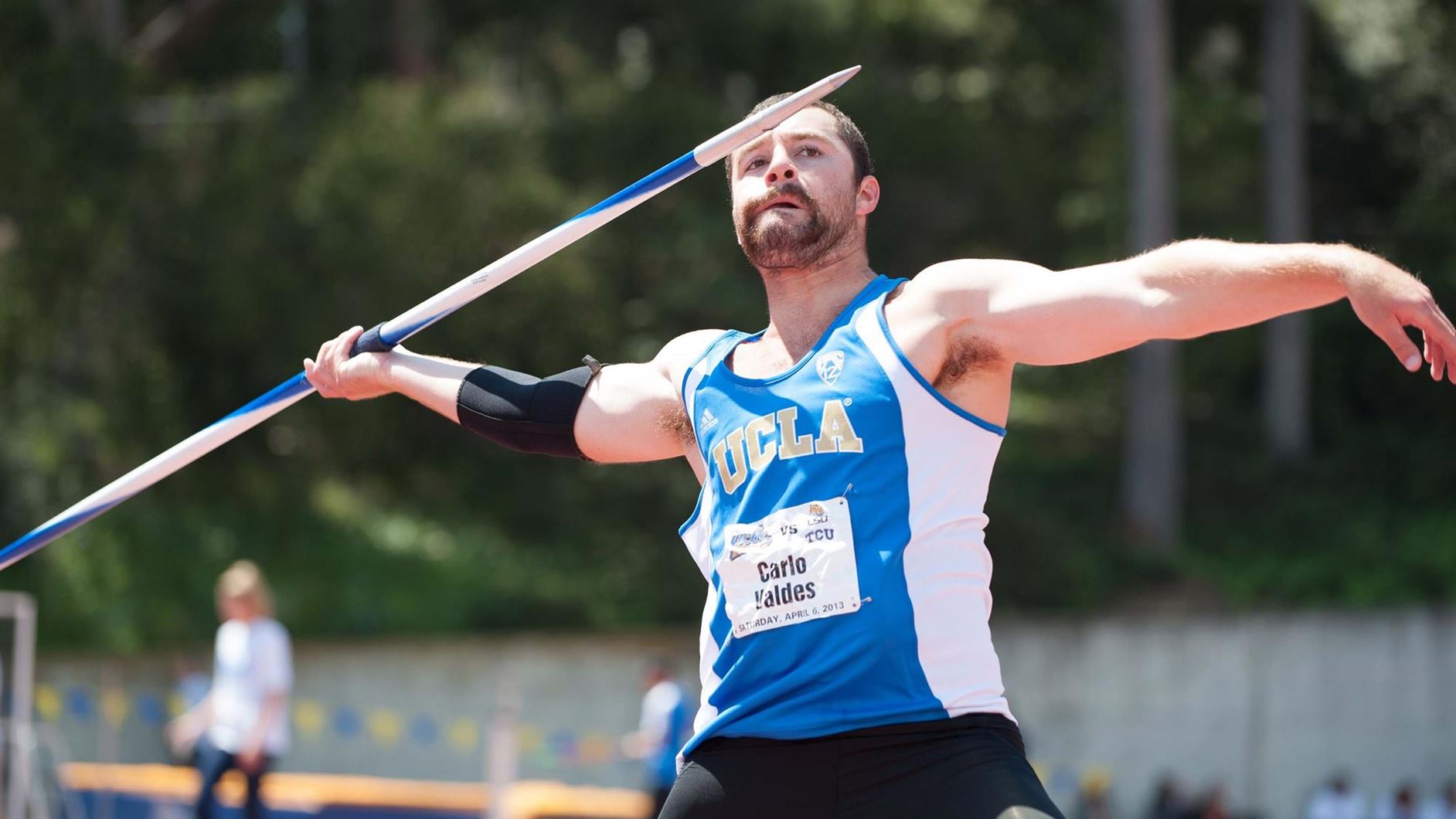 Former UCLA javelin thrower Carlo Valdes has been named to the U.S. Olympic bobsled team for the 2022 Winter Games in Beijing.
"The selection committee met to thoroughly deliberate who should be nominated to this team, and it wasn't an easy decision," said Aron McGuire, USA Bobsled/Skeleton Chief Executive Officer. "We are fortunate to have a deep talent pool, but that makes it really difficult to decide who gets selected. We are proud of this team, and we're looking forward to watching them represent the United States in Beijing."
Of the 12 total athletes selected to represent the United States, Valdes is one of just two to have competed in the Olympics before. He was a member of Team USA's bobsled team at the 2018 Olympics in PyeongChang, South Korea, where he finished 20th overall as a four-man for pilot Justin Olsen.
Valdes competed in the javelin for UCLA Track & Field from 2010-13 and threw for the Bruins in 26 meets across his collegiate career. He owns a career-best toss of 64.91m (212-11) and secured a 10th-place finish at the 2012 Pac-12 Championships.
Olympic bobsled competition is set to take place with four, two-day heats beginning on Feb. 13.
Visit the NBC Olympics viewing schedule for more information about how to see Sigourney and Valdes.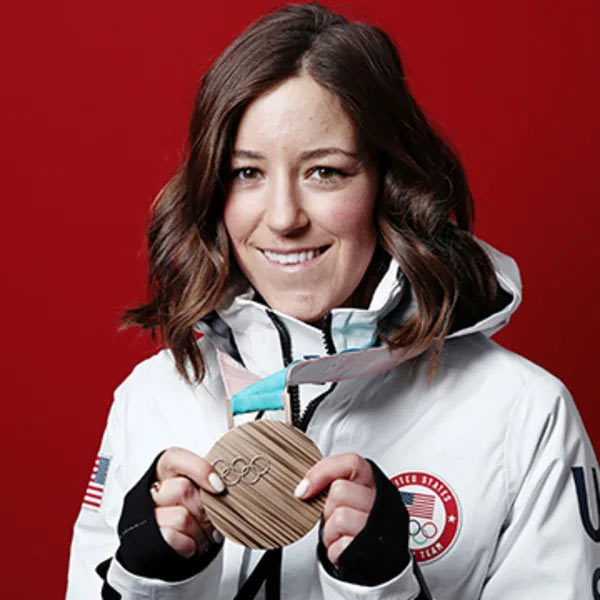 UC Davis