UC alumni fill Teach for America's 2015 ranks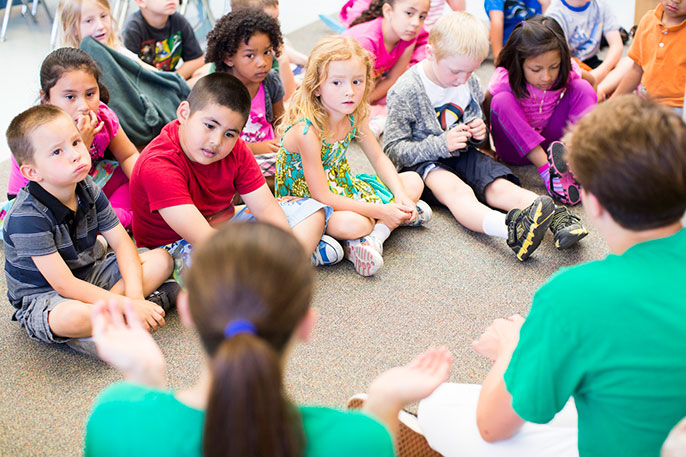 Who's teaching America's neediest children? University of California graduates, in large measure. Four UC campuses are among colleges and universities contributing the greatest number of alumni to Teach for America's 2015 corps of teachers.
Among large schools, UCLA contributed the greatest number of alumni to the corps, with 65 graduates beginning their Teach For America commitment this fall. Berkeley sends 57 alumni, followed by Santa Barbara with 30 and San Diego with 28. This year marks UC San Diego's first appearance on Teach for America's list. UC Berkeley has been on the top contributors list since its inception eight years ago.
Teach for America's current corps — commemorating its 25th anniversary — boasts 4,100 teachers.
Founded in 1990, Teach for America works in partnership with communities to expand educational opportunity for children facing the challenges of poverty. The organization recruits and develops a diverse corps of outstanding college graduates and professionals to make an initial two-year commitment to teach in high-need schools.
David Lopez, the executive director of Teach for America–San Diego, is a graduate of UC San Diego and recruits alumni like himself who want to give back to their communities by helping to provide low-income students with the tools to succeed in college and careers.
"UC San Diego faculty, staff, and students are known for their public service and civic engagement, and we're proud that so many graduates continue to give back by joining Teach For America," Lopez said. "Together we're working to ensure that all children receive the education needed to reach their full potential."