January 28, 2021
UC Newsroom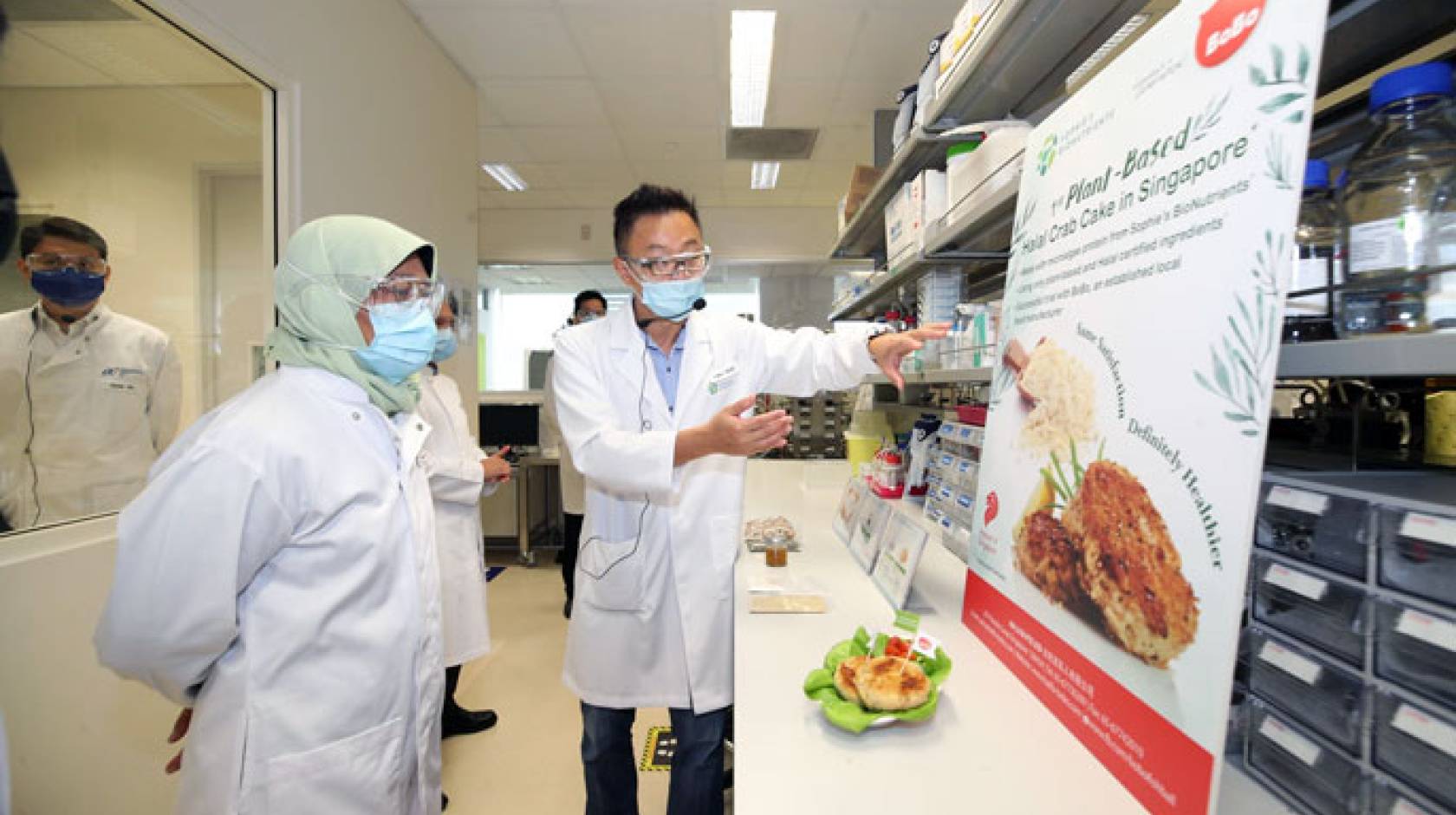 Two UC-affiliated companies that focus on climate change solutions have won the 2021 UC Startup Innovation Challenge and will each take home a $50,000 prize.
Dr. Kevin Kung, a former fellow with Berkeley Lab's Cyclotron Road program, won the early-stage competition for Takachar, a startup he co-founded to help small, rural farmers transform their agricultural waste into marketable products rather than burning it. Takachar has created a portable, low-cost machine that transforms biomass into fuel, fertilizer and other valuable commodities — with the potential to cut 700 million tons of carbon dioxide emissions globally per year while providing a new source of income for rural communities.
UC Davis alum Kirin Tsuei was named the winner of the growth-stage contest for Sophie's BioNutrients, a Singapore-based company that uses fermentation technology to transform microalgae into high-protein food. The process uses very little land, water or energy, making it a sustainable technology that can help address food insecurity from climate change and population growth.
Nearly 250 UC-affiliated startups participated in this year's competition, held in partnership with Extreme Tech Challenge (XTC), the world's largest tech-for-good startup competition. Ten finalists — five each in the early- and growth-stage tracks — were invited to pitch their innovations to a panel of judges and a global audience of roughly 5,000 industry leaders, corporate investors and venture capitalists during the weeklong Global Corporate Venturing Digital Forum.
"At my job at Bayer we see a great number of startups, and it would only be incredible if they were all as good as the five we saw today," said early-stage judge Chris Haskell, vice president of Head Open Innovation North America West. "I want to congratulate the UC system for providing the environment that supports entrepreneurs and innovators like the ones we saw."
The Inaugural Social Impact Award
In addition to Takachar and Sophie's BioNutrients, five Startup Innovation Challenge competitors were recognized with a Social Impact Award and $10,000 for their innovative efforts to spur social change and justice, reduce environmental impacts, and bring opportunities and resources to underserved communities.
The five Social Impact Awardees are:
The 2021 Global Corporate Venturing Digital Forum was held virtually on January 21–27. This year's challenge was supported by Ford, the UC Office of the Chief Investment Officer of the Regents, Bow Capital, Amazon Web Services, Brex, and Orrick, Herrington & Sutcliffe.
The two winners as well as social impact awardee Curies will now have the opportunity to advance as finalists in XTC's regional competition process.
"I think this is a really good initiative from the University of California," said growth-stage judge Nicolas Sauvage, Managing Director, TDK Ventures. "I really wish for them to continue growing — that's how you really bring positive impact to the world."
Launched in 2016 by the UC Office of the President's Innovation & Entrepreneurship Office, the annual UC Startup Innovation Challenge draws student, alumni, faculty and staff innovators from across the university and dozens of entrepreneurial programs.