February 7, 2018
UC Newsroom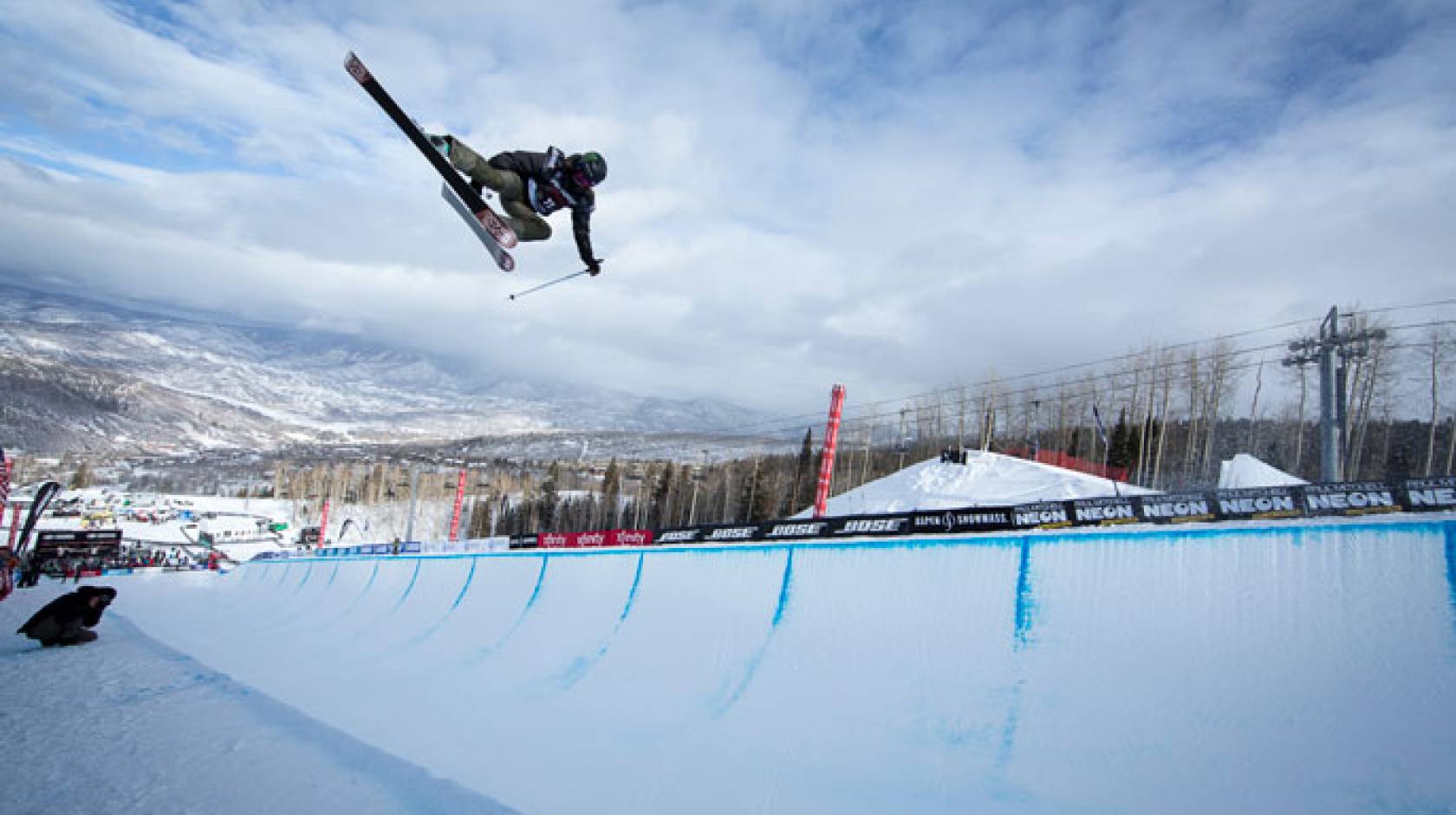 Credit: Courtesy of Monster Energy
Two UC athletes hope to make their mark at the Winter Olympics in Pyeongchang later this month: Bobsledder Carlo Valdes, a UCLA alum, and UC Davis freestyle skier Brita Sigourney.
Sigourney comes into the games on a tear: She nabbed first- and second-place World Cup finishes and a second-place finish in the X Games, all in January.
This will be her second Olympics. Sigourney left Davis in 2011 to join the newly established U.S. Freeskiing team. Three years later, she participated in freeskiing's Olympics debut at Sochi, placing sixth in her event. Now, at age 28, she has a second shot at an Olympic medal.
Going into the Pyeongchang Games in South Korea, Sigourney is ranked third in the world by the Association of Freeskiing Professionals.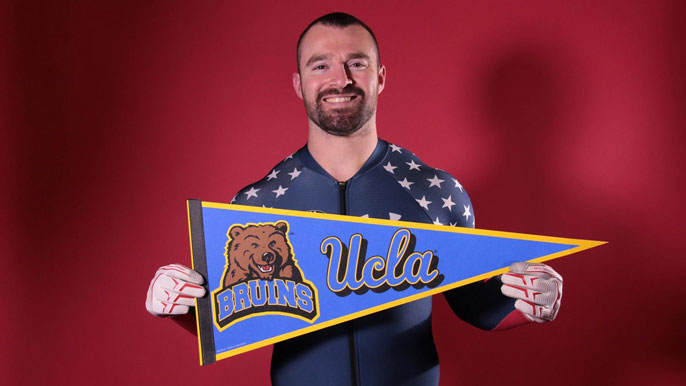 This will be the first Olympics for Carlo Valdes. During his time at UCLA, Valdes played football for one season, then switched to track and field as a javelin thrower. After his graduation, UCLA's director of track and field encouraged him to try out for the national bobsled team. It was clearly a smart move: In 2015, Valdes was named the 2015 USA Men's Bobsled Rookie of the Year.
Sigourney and Valdes join a long and storied UC Olympic tradition.
Nearly 100 years of blue — and gold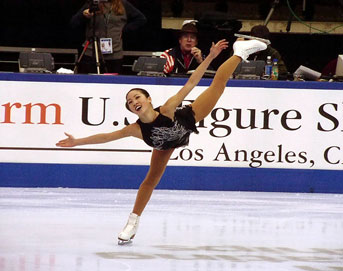 UC-affiliated athletes have competed in every Olympics since 1920, collecting more than 450 medals along the way. Some UC Olympians have been so dominant in their fields that they have become virtual household names, including swimmer Natalie Coughlin, diver Greg Louganis, track stars Florence Griffith Joyner and Jackie Joyner-Kersee, and ice skater Michelle Kwan.
Sometimes political events have impeded the ability of UC stars to shine on the world's biggest stage, as with baseball legend Jackie Robinson. The first person to ever letter in four sports during a single year at UCLA, he was expected to compete in the long jump during the 1940 Olympics. World War II broke out, the games were cancelled, and he missed his chance.
For UCLA decathlete Rafer Johnson — who went on to co-found the Special Olympics — the games have been a lifelong passion. He won silver in 1956, then took gold in 1960 at the Rome Olympics, the same year that he became the first African American to carry the American flag in an Olympic opening ceremony. He returned in 1984 to light the Olympic cauldron at the start of the games in Los Angeles.
Florence Griffith Joyner (affectionately known as "Flo Jo") saw her running career take off when she was a student at UCLA and part of the school's national champion track team. One of the greatest sprinters in the history of women's track and field, she claimed five Olympic medals between 1984 and 1988, and set world records in the 100-meter and 200-meter events.
Flo Jo's sister in-law, 1986 UCLA graduate Jackie Joyner-Kersee, competed in four Olympic games over the course of her career, including one while she was a UCLA student. In all, she won three gold, one silver and two bronze medals, and her world record in the heptathlon still stands today.
University of California's history with the Olympics extends beyond winning athletes. The UCLA campus played host to the 1984 Summer Games, welcoming the world to the Olympic Village as well as housing over 4,000 people in the residence halls and opening its facilities for tennis and gymnastics.
In the upcoming 2028 Summer Games, UCLA will host hundreds of countries from around the world once again. Wrestling and judo will be held at Pauley Pavilion, and the campus will reprise its role as the home of the Olympic Village for the Olympic and Paralympic Games.