February 18, 2016
Trish Ratto
,
UC Berkeley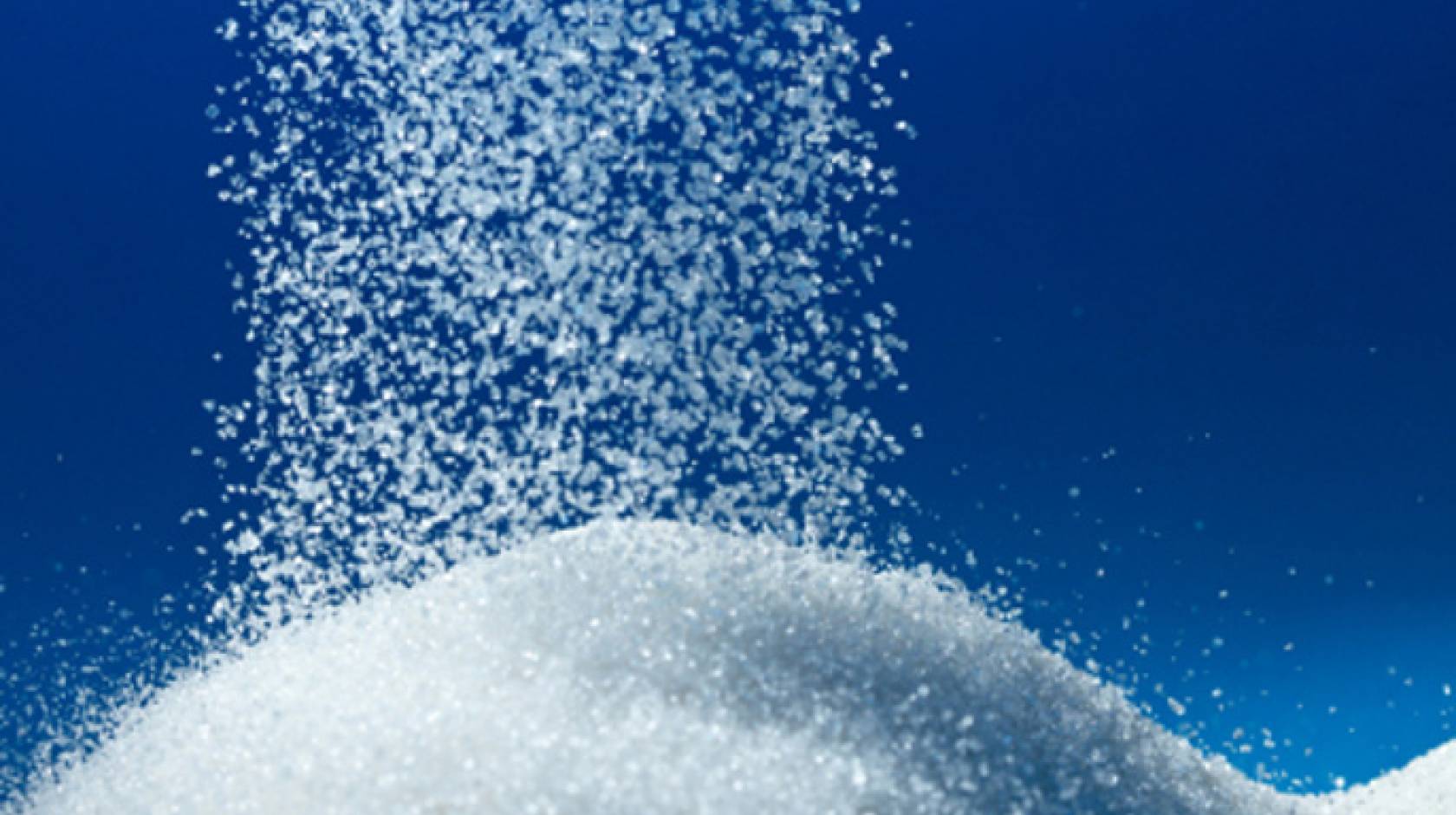 Health*Matters, the UC Berkeley wellness program for faculty and staff, is on a mission to make Berkeley the most sugar-savvy university. Excess added sugar is associated with weight gain, diabetes, heart disease and other health issues.
"With most people consuming two to three times the recommended limit of added sugar, this is a major public health problem," says Kim Guess, Health*Matters dietitian.
Addressing the problem doesn't mean eliminating all added sugar from our diets, Guess says, but instead taking steps to stay within the recommended limit. Added sugar comes mostly from sugar-sweetened beverages and processed foods, and does not include the naturally occurring sugars in fruit, vegetables, some grains and other foods.
From now through March, Health*Matters is collaborating on a campuswide Sugar Savvy campaign with Cal Dining, the Haas School of Business, the UC Berkeley School of Public Health, UHS Health Promotion and Tang Health Workers and the Student Nutrition Advocacy Club (SNAC).
Sugar Savvy Day is Monday, Feb. 29. "The goal of this day is to raise awareness of added sugar in the foods we eat and to mobilize our community into action," says Guess. Faculty and staff are encouraged to take the Sugar Savvy Pledge to eat or drink less added sugar by drinking more water instead of sugar-sweetened beverages, starting the day with a savory breakfast or trying to avoid added sugar altogether on this day.
To celebrate Sugar Savvy Day, well-known UCSF pediatric endocrinologist Robert Lustig will be on campus to present a talk, "Sugar: The Newest and Bitterest Truth." Lustig's video lecture "Sugar: The Bitter Truth" has had more than 6 million YouTube views, and he is the New York Times best-selling author of "Fat Chance: Beating the Odds Against Sugar, Processed Food, Obesity and Disease." The Dean's Speaker Series and the Institute for Business and Social Impact, Haas School of Business, are co-sponsoring his presentation, which will be held at the Haas school's Wells Fargo Room on Monday, Feb. 29, from 12:15-1:15 p.m. The talk will be livestreamed for viewing from any computer, and viewing parties are being held at various campus locations. In addition, the video will be posted online afterward. Autographed copies of "Fat Chance" will be raffled at each viewing party. Registration is required for all options.
Starting March 1, Health*Matters also is again offering the 21-Day Sugar Savvy Challenge for faculty and staff. Guess recommends that the challenge be used to change one sugar habit at a time.
"Practicing one small sugar-related habit each day is a simple and practical task that can hopefully lead to a lifelong change," she says, adding "Preparing our own meals is one of the most important steps you can take toward eating better." To encourage home cooking, Health*Matters is raffling a Cuisinart food processor.
In addition, the UC Berkeley School of Public Health is hosting an expert panel on Tuesday, Feb. 23, 5:10-6:10 p.m. at 101 Morgan Hall. Several campus experts will speak, and a "photo voice" project by the Tang Health Workers will be presented. The project also will be presented on Sproul Plaza on Wednesday, Feb. 24, 11 a.m.-2 p.m. The Student Nutrition Advocacy Club (SNAC) will be collecting Sugar Savvy pledges in Crossroads dining commons during this week, to help draw attention to other Sugar Savvy items around the dining halls, including new fruit-infused water stations.
Registration for all events and activities is required. Learn more and register.