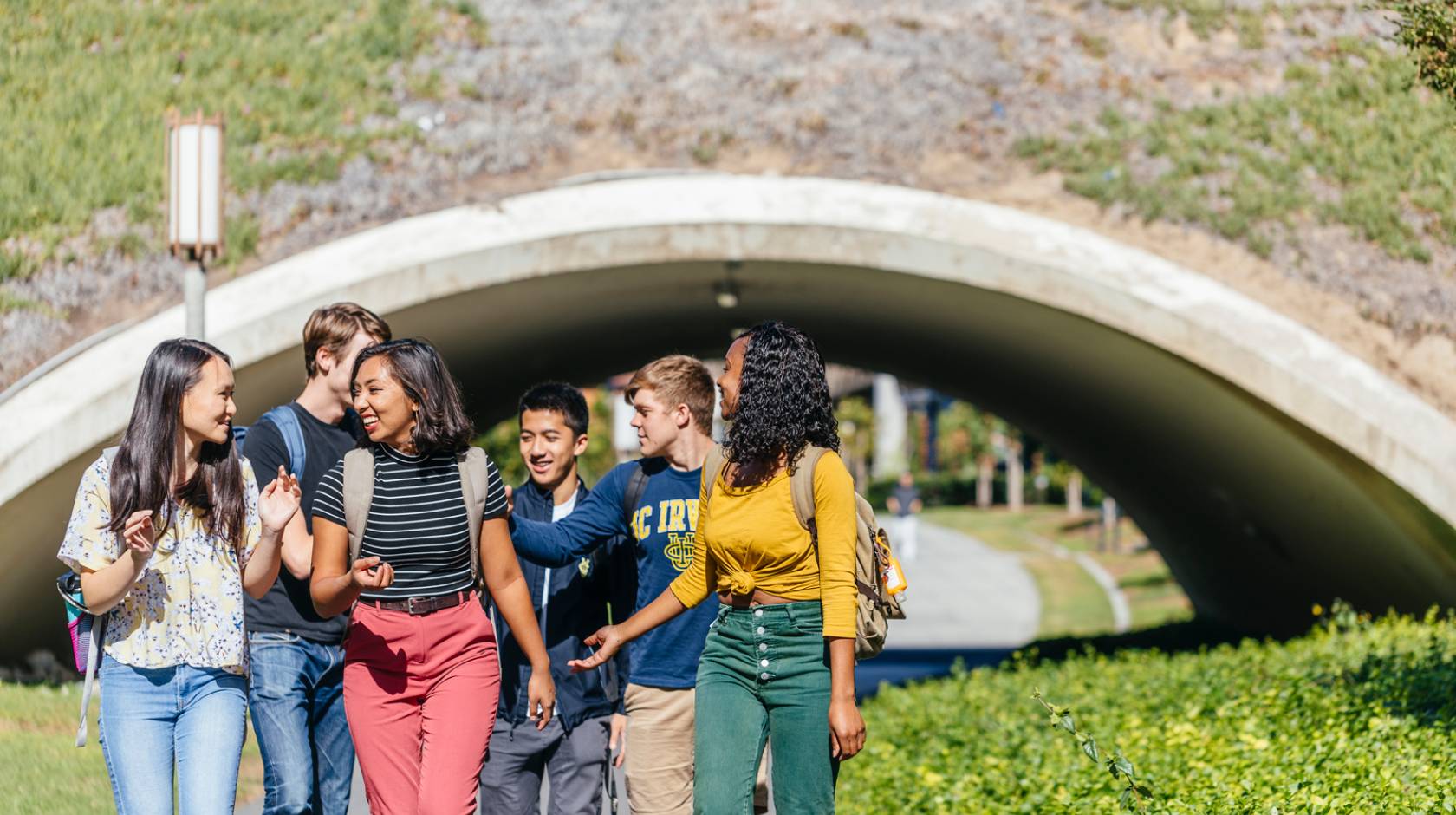 Credit: Elena Zhukova/University of California
All nine University of California undergraduate campuses rank among the best in the country in combining educational quality and affordability, according to Money's 2023 Best Colleges in America list.
Four UC campuses — UC Berkeley, UC Irvine, UCLA, and UC San Diego — earned 5 stars, Money's highest ranking, a distinction awarded to only 34 universities in the country. UC's five other undergraduate campuses were all awarded 4 to 4.5 stars, placing them in the upper echelons of the 736 colleges and universities that Money assessed.
"This 5-star rating from Money is a testament to UC San Diego's commitment to both educational quality and value," said UC San Diego Chancellor Pradeep K. Khosla. "Students embark upon a world-class educational journey that equips them with the skills, knowledge and experience to drive positive change in our society — and we are proud to offer this elite education at an affordable price."
This year, Money's analysis of four-year colleges was redesigned to place colleges into star ratings rather than in a numbered score.
Schools were evaluated on 26 factors in three categories: quality of education, affordability and student outcomes. Among the dozens of data points analyzed for the final rating were graduation rates, cost of attendance, financial aid and alumni salaries.
The star system was designed to help families with their college search by highlighting the variety of high-value colleges across the U.S., Money's editors said.
UC Riverside and UC Merced both earned 4.5 stars, continuing their swift upward trajectories in college rankings in recent years. For UC Riverside, that momentum includes its recent invitation to become a member of the prestigious Association of American Universities. UC Riverside was also named by The Chronicle of Higher Education No. 1 in the nation for Pell-recipient freshmen retention rates in March of this year. This past fall, Washington Monthly ranked UC Riverside No. 4 among 444 universities nationwide in its Pell Grant student performance. Also this past fall, Forbes named UC Riverside the No. 33 public university in the country.
Money's assessment adds to the chorus, with Money editors touting UC Riverside's 79 percent graduation rate and average salaries of $64,000 a decade after enrolling: "UC Riverside has an economically diverse student body and impressive outcomes," Money's editors wrote.
Check out the full Money rankings here.