August 12, 2019
Robyn Schelenz
,
UC Newsroom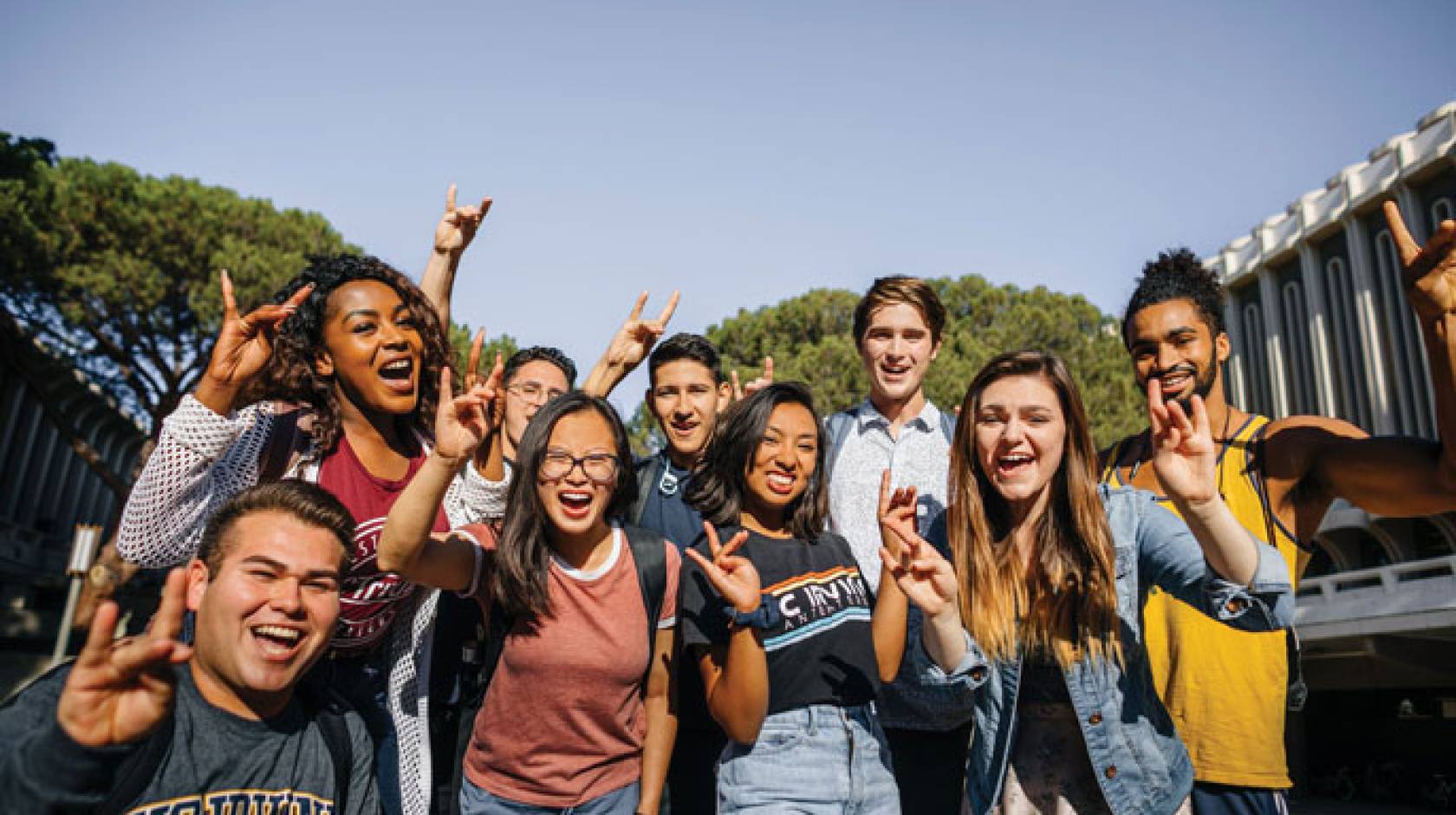 Where can you find the nation's highest quality education at the best cost? Look no further than the University of California, with UC Irvine becoming the first public university in the nation to claim the top spot in MONEY's assessment, and seven other UC campuses ranked among the nation's very best.
MONEY evaluated graduation rates, tuition fees, family borrowing and alumni salaries to identify the colleges that best combine quality and affordability.
After crunching the numbers, they placed four UCs in the nation's top 10, and seven in the top 30, with UC Irvine assuming the mantle of No. 1 value in America, public or private.
"The University of California's prominence in these rankings reflects our strong commitment to providing a world-class education to California students, regardless of their background or family income. We're glad to see MONEY recognize that affordability, accessibility and quality are in UC's DNA," said UC President Janet Napolitano upon these rankings' release. "I am delighted to see UC Irvine become the first-ever public university to score the top spot. What an impressive feat!"
MONEY's Kaitlin Mulhere said UC Irvine's standing in these rankings should not come as a surprise.
"The university — which last fall received more freshman applications than all but two colleges in the country — is no stranger to accolades. In 2015, The New York Times called it part of 'California's Upward-Mobility Machine,' and it has consistently scored well in MONEY's analysis, placing in the top 20 for the past five years."
Like UC's other undergraduate campuses, UC Irvine combines high graduation rates and affordable tuition for California students, factors that helped vault it to No. 1. MONEY editors also cited the fact that UC Irvine enrolls and graduates large numbers of students who qualify for federal Pell Grants, aid for those with low family incomes. MONEY estimated that UC Irvine's graduation rate for Pell Grant recipients is 30 percent higher than similar institutions.
UC Irvine's long-established culture of support for students who are first in their families to attend college also helped it stand out from the pack, Mulhere said.
A faculty-led campaign to self-identify as former first-generation college students helps connect incoming classes, more than half of whom are first-generation, with mentors and resources that make them feel at home, Mulhere noted. The first-generation campaign now has a presence at all 10 of UC's campuses, just as UC's campuses have such a strong presence in MONEY's rankings.
UC Irvine Chancellor Howard Gillman, himself a first-generation college student, said the accolades reflect a bedrock commitment to serve all California students.
"This latest recognition of our national leadership in combining outstanding academics with outstanding value is testament to the concerted efforts of our faculty, staff, students and supporters," Gillman said. "It is our mission and our privilege to ensure that a world-class education is available to talented and ambitious students of all backgrounds and circumstances."
MONEY determines its best colleges based on 26 factors in three categories: quality, affordability and outcomes. Quality is determined by factors including six-year graduation rates, and the proportion of transfer students and Pell Grant recipients. Affordability includes both short-term and long-term measurements (such as student loan repayment rates). Outcomes are primarily based on alumni salary data from PayScale.com and the federal College Scorecard. In all, more than 19,000 data points went into an evaluation mix covering more than 700 institutions.
These rankings follow the recent release of UC's 2019 Accountability Report, which showed that almost 40 percent of UC undergrads are from low-income families, and the majority of them go on to earn more than their parents within five years of graduating. UC is pursuing a multiyear framework for building upon this success, aiming to confer 200,000 more degrees on top of the million expected to be awarded by 2030, and to achieve a 90 percent graduation rate, up from 84 percent, systemwide.