April 21, 2014
Harry Mok
,
UC Newsroom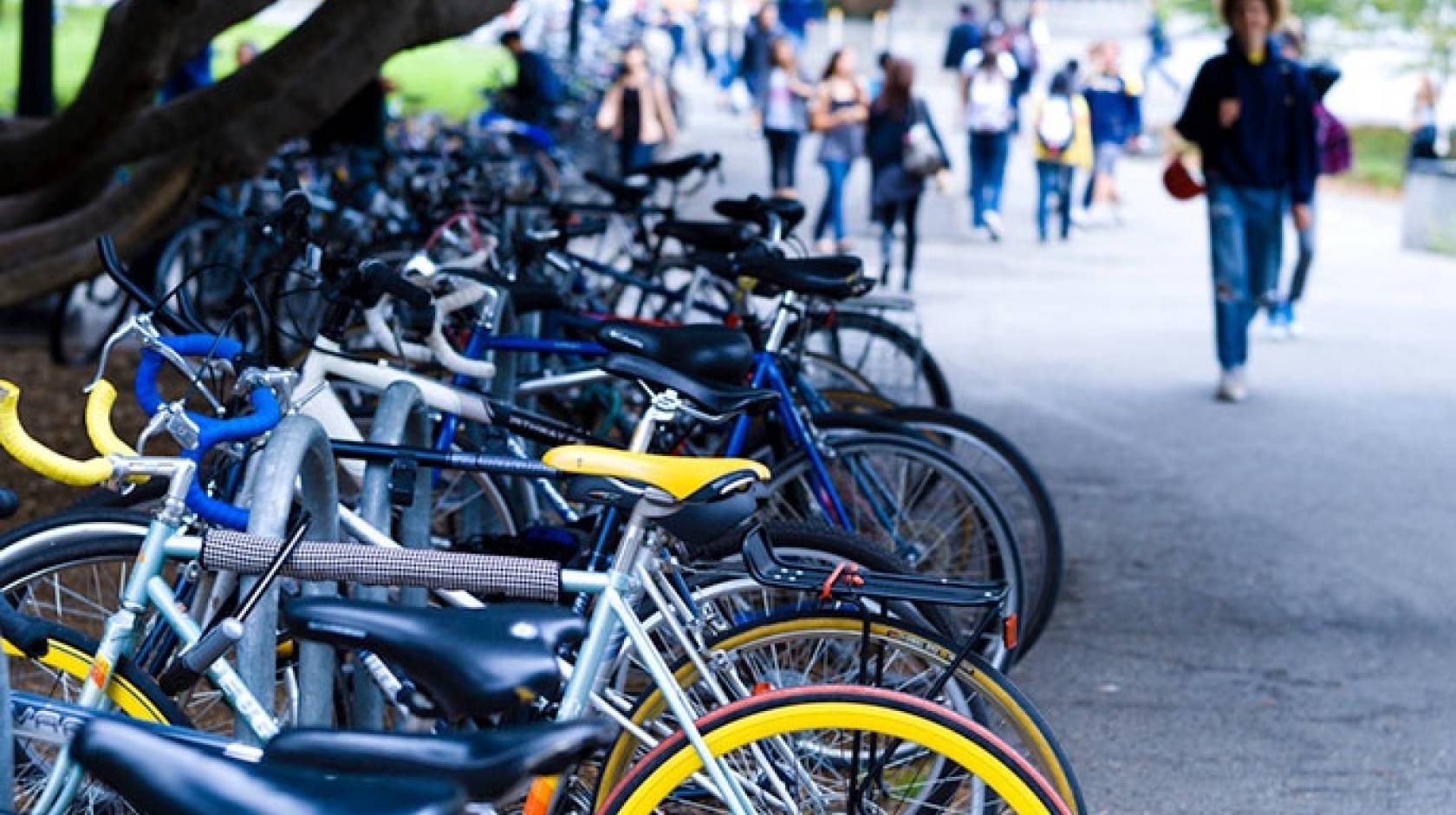 Nine UC campuses are among the most environmentally friendly colleges in the country, according to a ranking by the Princeton Review, which awarded four UC's a perfect score for sustainability.
All of UC's undergraduate campuses made this year's Princeton Review Guide to 332 Green Colleges, with UC Irvine, UCLA, UC Santa Barbara and UC Santa Cruz each scoring 99 points — the most possible — to earn a spot on the Green Rating Honor Roll.
"In collaborating with the Princeton Review on this annual guide, we have seen that sustainability on campuses continues to be an important deciding factor for today's four-year college bound students," said Rachel Gutter, director of the Center for Green Schools at U.S. Green Building Council.
"The schools on our Green Rating Honor Roll demonstrated truly exceptional commitments to sustainability across the key issues we looked at — from course offerings and recycling programs to plans for reducing greenhouse gas emissions," said Robert Franek, the Princeton Review's senior vice president and publisher. "We salute their administrators, faculty and students for their collective efforts to protect and preserve our environment."
The Green Guide noted that UC Irvine is a leader in green construction and use of solar power to reduce greenhouse gas emissions. Like all UC campuses, new buildings must meet LEED-green certification standards. Irvine has gone further, with two new buildings achieving Platinum level, the highest rating from the U.S. Green Building Council. Through its efforts, the campus is cutting 19,000 tons of greenhouse gas emissions annually.
It lauded UCLA for banning Styrofoam in dining facilities and promoting energy efficiency , alternative transportation, and research focused on sustainability. UCLA has installed more than 600,000 energy-efficient light bulbs and 30 percent of campus vehicles run on alternative fuel. A Green Initiative Fund supports student sustainability projects and the campus is also home to the Institute of the Environment and Sustainability.
The Green Guide highlighted UC Santa Barbara's pioneering academic programs, along with its efforts to reduce carbon emissions and adopt green construction. One of the nation's first environmental studies programs was established at UC Santa Barbara in 1970. The campus is home to 29 LEED buildings and UC's first Platinum certification. A 500-kilowatt solar power system with 12 electric-vehicle charging stations is being installed as part of the campus's alternative energy program.
UC Santa Cruz was cited for its waste diversion, student activism and sustainability research. The campus diverts 64 percent of its waste from landfills, putting it well on its way to meet the UC system goal to produce zero waste by 2020. The campus Sustainability Office has a database of project ideas submitted by students, faculty and staff to improve sustainable practices. Students can also apply for grants to pursue initiatives that reduce carbon emissions on campus.
UC's Policy on Sustainable Practices helps make all campuses among the greenest in the country.
The policy guides campuses in nine areas: green building, clean energy, sustainable transportation, climate protection, sustainable operations, waste reduction and recycling, environmentally preferable purchasing, sustainable foodservice and sustainable water systems.
A primary goal is to reduce green house gas emissions to 1990 levels by 2020. UC President Janet Napolitano wants to go even further. She has called for UC to achieve complete carbon neutrality by 2025. She has also said that UC will cut its water use by 20 percent by 2020.