UC campuses stand out among Forbes' 'best value' colleges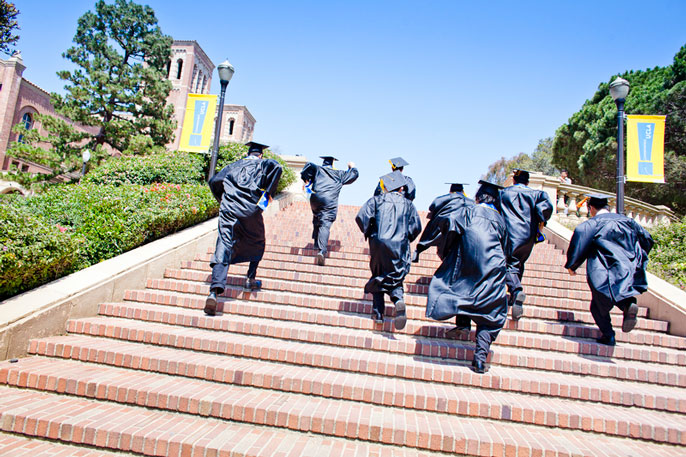 UC students not only receive a top-quality education, they're also getting a great deal, according to a new Forbes ranking of the 300 Best Value Colleges.
Six UC campuses placed in the top 50, and four were in the top 10, including UC Berkeley, the list's leader. UCLA was fourth, UC San Diego was fifth and UC Irvine was 10th. UC Santa Barbara ranked 25th and UC Davis 26th.
Introducing #ForbesBestValueColleges https://t.co/YsW5qqHZJf pic.twitter.com/cPPXmDcjiw

— Forbes (@Forbes) March 29, 2016
Forbes said its revamped Best Value Colleges ranking reflected "the brainiest research universities and leading liberal arts schools, both public and private, that are well worth the investment."
UC Davis ranked first and was the lone UC representative in Forbes' list of the 13 Most Important STEM Colleges for Women.
.@ucdavis is No. 1! in @Forbes list of important universities for #WomenInStem | #ucdavis | https://t.co/K1zk2RQXO7 pic.twitter.com/tl9kGOGJJz

— UC Davis (@ucdavis) March 29, 2016
To create its rankings, Forbes used a formula that examined colleges in five categories: Quality based on its overall college ranking, dropout risk, graduation time, alumni salaries, and tuition and fees.