July 30, 2015
Carolyn McMillan
,
UC Newsroom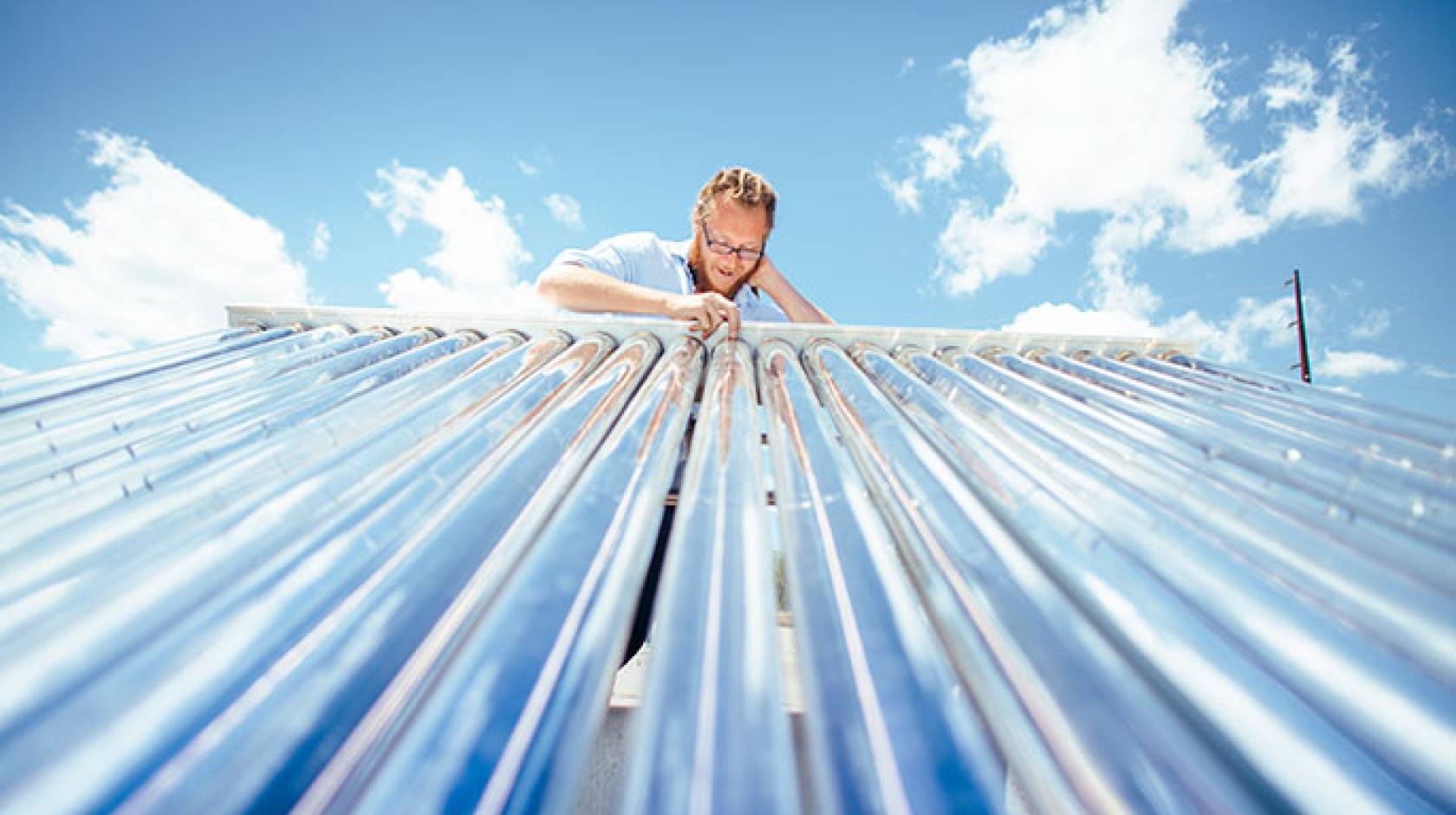 California's startup economy is booming — a phenomenon that owes no small debt to the three-dozen incubators and accelerators operating across the University of California system.
UC is nurturing more than 300 young companies through those efforts, according to the just-released 2014 Technology Commercialization Report.
In all, UC research last year led to 86 new startups and the creation of 1,769 new inventions — the equivalent of nearly five new inventions per day.
For California, it all adds up to a big boost to the economy: Companies founded to commercialize UC technologies generated $14 billion in revenue in 2014 and employed roughly 19,000 people.
"Steering UC's cutting-edge discoveries through our labs and into the world economy is central to our mission as a public university," said UC President Janet Napolitano.
Innovation Council launched
To further the important role that UC discoveries play in the state's economy, Napolitano has challenged students, faculty and researchers to foster an even greater entrepreneurial spirit. In 2014, she formed the UC Innovation Council to help guide the university's efforts in bringing new technologies, products and processes to the marketplace.
UC is uniquely positioned to help California's innovation economy thrive, said William Tucker, executive director of Innovation Alliances and Services.
"UC is a national leader in developing new knowledge and moving our discoveries into the market so they can benefit our society, our economy and our planet," Tucker said.
He pointed to a 24,000-square-foot incubator housed near UC San Francisco's Mission Bay campus as a prime example of the university's burgeoning startup culture.
Burgeoning Startup Culture
Less than 10 years ago, UCSF launched UC's first tech incubator. Known as the QB3 Garage @UCSF, it started in a converted utility room and was home to a handful of startups affiliated with the California Institute of Quantitative Biosciences.
Today, there are incubators and accelerators on every campus — along with other off-campus spaces like the recently opened QB3@953. It is 10 times the size of that first QB3 incubator, and provides space and research equipment for more than 40 life-science startups.
Companies there are working on health-related technologies to address maladies such as cancer, Alzheimer's, diabetes and HIV.
"It's the premier life science incubator in San Francisco," Tucker said. "And it is a blueprint for how the university can foster public-private partnerships."
Read more about QB3@953 and UC's other commercialization efforts in the 2014 Technology and Commercialization Report.