June 15, 2023
Neelanjana Gautam
,
UC Davis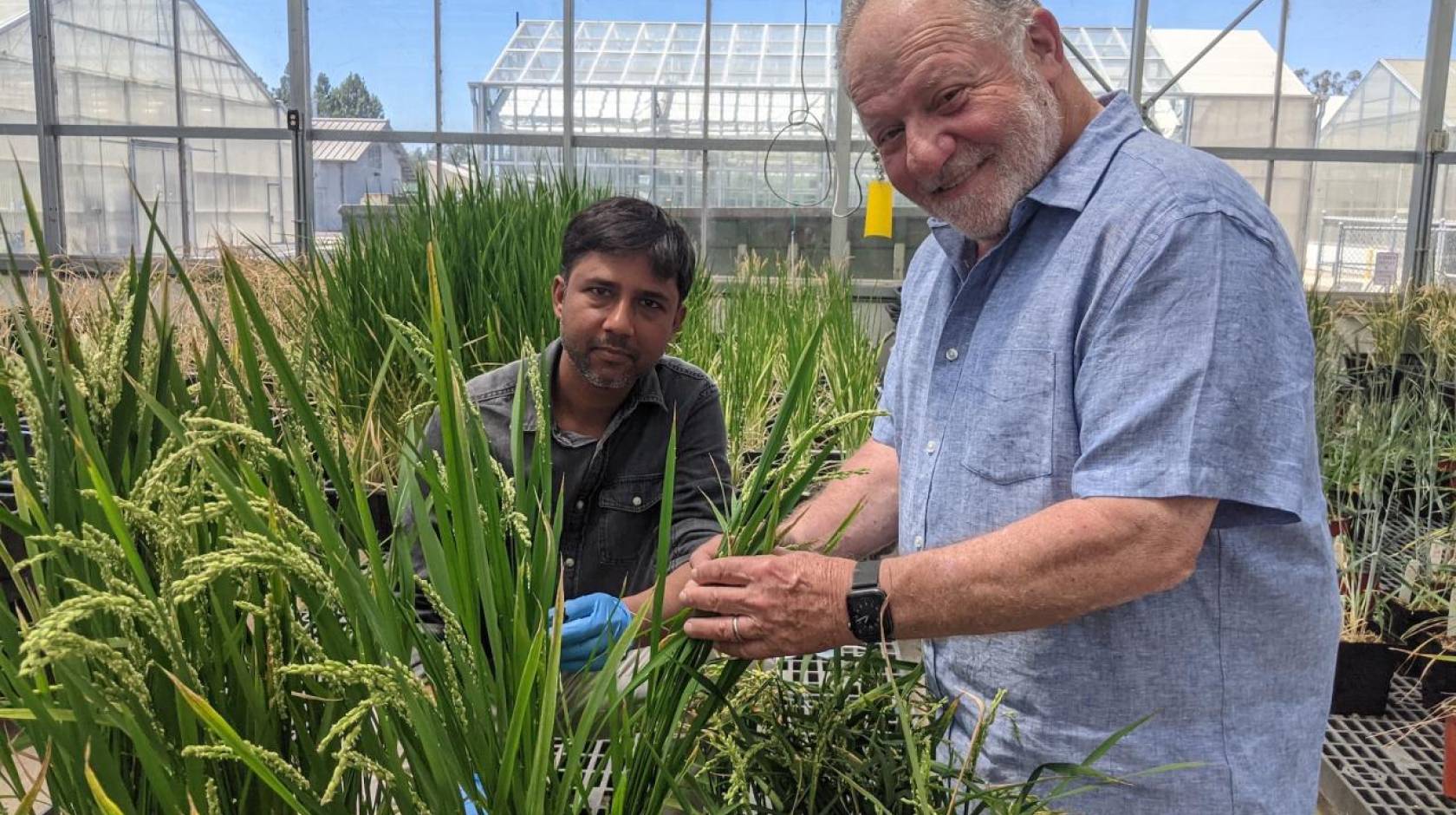 Credit: Trina Kleist/UC Davis
The University of California, Davis, this week presented its 2023 Innovation Awards, recognizing faculty, community partners and industry leaders who are developing innovative solutions to improve the lives of others and address important needs in our global society.
At an in-person ceremony June 13, the university presented awards for Innovator of the Year, Innovative Community Partner and Lifetime Achievement in Innovation. The awards program is managed by the Office of Research.
"Innovative solutions arising from research at UC Davis lead to tomorrow's promising technologies and companies," said Denise Ehlen, executive associate vice chancellor for research and interim associate vice chancellor for Innovation and Technology Commercialization. "The recipients of the UC Davis Innovation Awards are certainly leaving a positive mark on our world and represent UC Davis' commitment to reaching beyond the expected."
Innovators of the Year
The Innovator of the Year award recognizes faculty, staff or teams whose innovative or entrepreneurial activities have had a measurable societal impact in the last year, or those whose activities or achievements in the last year have a very strong potential to make a significant impact in the future. Recipients receive $10,000 to advance their research or engage in community efforts.
​​Michele Barbato, professor, Department of Civil and Environmental Engineering, College of Engineering
Structural engineer Michele Barbato was recognized for his potentially transformative work in nature-based solutions for sustainable, climate-resilient earthen construction. Barbato and team were inspired by a very ancient "technological" solution — adobe, and how it could be used to solve some pressing problems in construction today.
Barbato has developed a technology that uses adobe, or rather its engineered form called compressed and stabilized earth blocks, to build houses that are affordable, sustainable and safe against multiple natural hazards, including hurricanes, tornadoes, earthquakes and wildfires. His innovations include advancements in material properties, construction techniques, numerical simulation models, and design and construction standards for earthen masonry.
In California, where people have witnessed the largest and most destructive wildfires in recorded history, Barbato's energy-efficient and eco-friendly means of construction offers a significant opportunity to address the effects of climate change. Since the materials are non-combustible by nature, they are resistant to any type of fires.
Barbato's research could be transformative for the homebuilding industry in the United States and worldwide for its ability to drastically reduce both carbon footprint and construction costs. It could also pave the way for constructing soil-based buildings in rural wildland-urban interface areas while addressing the housing needs of socially and economically disadvantaged groups.
Eduardo Blumwald, distinguished professor and Will W. Lester Endowed Chair, Department of Plant Sciences, College of Agricultural and Environmental Sciences
Plant biologist Eduardo Blumwald was also awarded for discovering an innovative solution to address global environmental challenges. Modern agricultural operations rely on expensive chemical fertilizers to increase crop productivity, but these fertilizers can harm the environment and contaminate the water supply as much of these leaches into soil and groundwater.
Blumwald's team used gene-editing to boost the production of naturally occurring chemicals in cereal crops such as rice and wheat that stimulate the formation of bacterial biofilms, increasing the ability of the soil bacteria to capture nitrogen in the air and convert it into a form that plants can use to grow. As the nitrogen-fixing soil bacteria proliferate, plants get access to more naturally occurring nitrogen, thereby reducing the reliance on added nitrogen fertilizer.
The discovery will not only benefit U.S. farmers in saving billions of dollars in annual fertilizer costs, but will also have a direct impact on the environment. Blumwald's innovative research presents a sustainable solution to reducing nitrogen pollution, which can lead to contaminated water resources, excessive plant and algae growth, increased greenhouse gas emissions and human health issues. The findings were published in the Plant Biotechnology Journal. Blumwald's innovations have been adapted for many crops and are being licensed for commercialization. He has opened the possibility to enhance crop yields and nutritional security in countries worldwide while addressing major environmental issues.
Lifetime Achievement Award in Innovation
This award ecognizes researchers whose career accomplishments include innovations leading to a long-term positive impact on the lives of others and who are an inspiring influence for other innovators.
Simon Cherry, distinguished professor, Department of Biomedical Engineering, College of Engineering, and Department of Radiology, School of Medicine
Professor Simon Cherry serves as the co-director of the EXPLORER Molecular Imaging Center and directs an active research laboratory in imaging technologies at UC Davis. In a career spanning three decades, Cherry has gained renown for being a prolific contributor to the field of biomedical imaging. His research has led to significant innovations with widespread applications for improving patient diagnosis and disease research.
Cherry has revolutionized his field with regular career-defining inventions starting from the early 1990s with multimodality biomedical image registration. One of his most significant innovations include the EXPLORER, the world's first total-body positron emission tomography (PET) scanner.
In collaboration with Ramsey Badawi, chief of nuclear medicine at UC Davis Health, and several colleagues, Cherry developed the EXPLORER, an imaging machine that scans a patient's entire body at one time in as little as 20 to 30 seconds, which is 40 times faster than current PET scanners, or reduce radiation dose by up to 40 times. The scan results in breathtaking image quality and is an important step toward improving diagnostics, tracking disease progression and researching new drug therapies. The scanner can be particularly helpful to researchers studying cancer that has spread beyond a single tumor site, inflammation, infection, immunological or metabolic disorders and many other diseases.
Currently, the technology is being used at the UC Davis health clinic in Sacramento. The team was awarded the 2020 Innovator of the Year award for their work on the project.
Cherry is also well known for developing and commercializing imaging technology for pre-clinical use in small animals, which universities and pharmaceutical companies use throughout the world for drug testing and treatments. Throughout his scientific career, Cherry has been pursuing novel ways to develop faster and more sensitive detection technologies that may benefit patients all over the world.
He is a member of the National Academy of Engineering and the National Academy of Inventors.
Cherry has been consistently pushing the boundaries in his field, and plans to continue doing so, even as he heads towards partial retirement at the end of this year.
Innovative Community Partner Award
Founded in 2017, Inventopia offers 6,000 square feet of workspace for entrepreneurs looking to accelerate their technology to market. This innovation center is a member of the UC Davis Venture Catalyst Distributed Research Incubation and Venture Engine Network.
Inventopia focuses on providing resources for "tough tech" companies - those that require up-front R&D, prototyping and testing. This leading engineering and life science incubator provides low-cost access to cutting edge laboratory and prototyping technologies as well as wet lab, cell culture and coworking spaces to attract early stage startups and business ventures.
Inventopia has provided support to dozens of UC Davis-associated startups such as Ravata Solutions, Optimized Foods and Peak B, which currently use the facility. Several notable companies including InnerPlant, Sensit Ventures, OnSite Technologies and California Cultured have graduated from Inventopia and have gone on to raise millions of dollars in investment capital.
About the awards program
The UC Davis Innovation Awards program was established in 2016 to celebrate the university's innovative contributions to the regional and global community. The program is run by Venture Catalyst, a unit within the Innovation and Technology Commercialization division of the Office of Research. The call for nominations for this year's award was issued in March 2023.
Nominations were reviewed by a selection committee consisting of past recipients, representatives from the Office of Research, external partners and delegates named by the deans of various UC Davis schools and colleges. Committee members rated each nomination based on a predetermined protocol evaluating the uniqueness of the innovation and their potential societal impact. Recommendations from the committee were then submitted to the chancellor, provost and executive vice chancellor, and vice chancellor of research for final approval.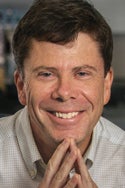 Courtesy photo