April 11, 2016
Pat Bailey
,
UC Davis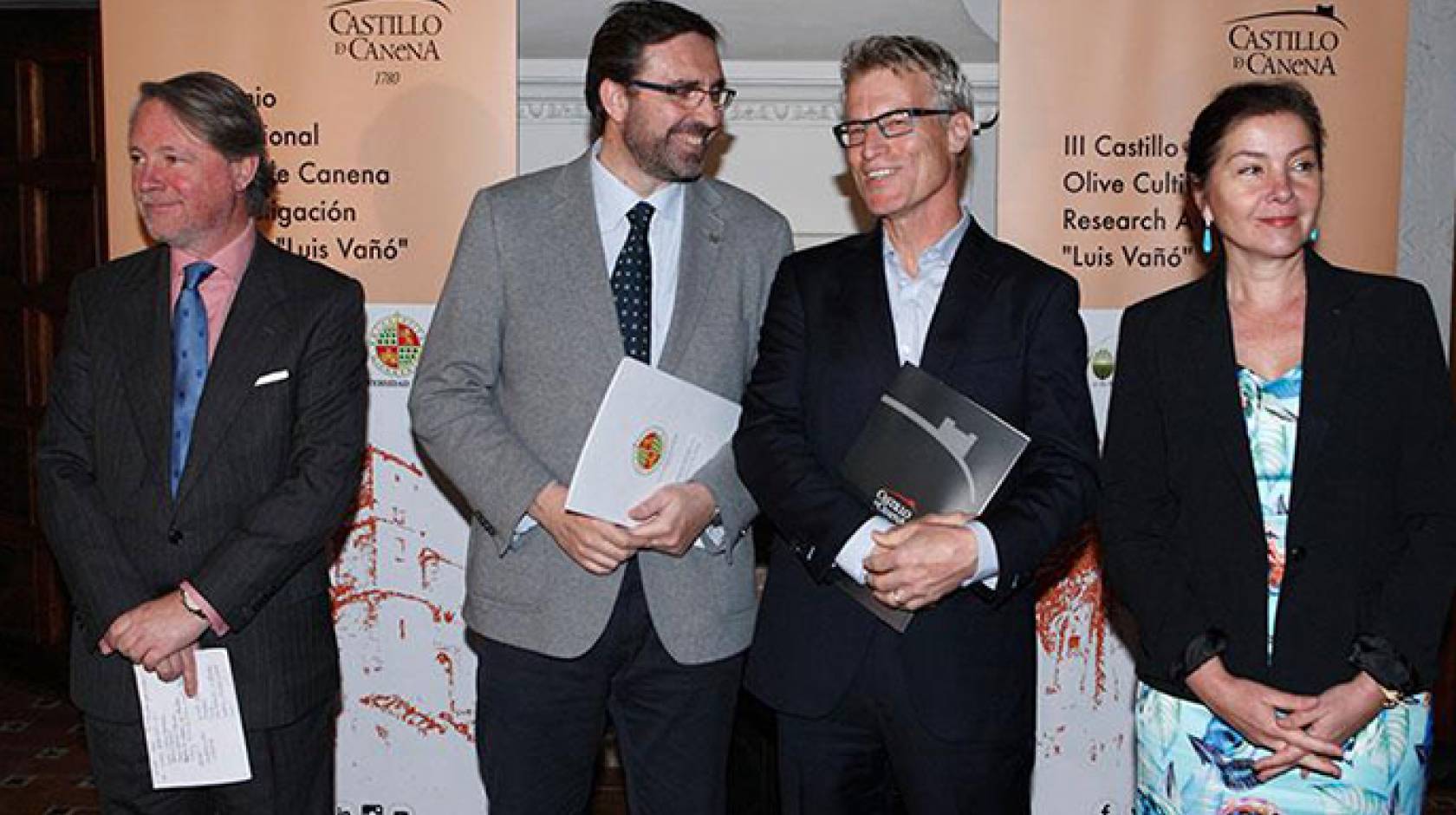 The UC Davis Olive Center recently co-chaired an international research competition, judging the event alongside experts from the University of Jaén, located in southwestern Spain at the center of the world's largest olive-producing region.
The Spanish olive-oil company Castillo de Canena sponsors the competition, which is held every two years and culminates with the awarding of the Luis Vañó Prize, named after the company's founder.
The 6,000-Euro prize (about $6,830) went to a research team at Spain's University of Córdoba,for a study on using a naturally occurring fungus as an organic control for the olive fruit fly, a pest that can cause up to a 40-percent loss in olive production. The researchers found that use of the fungus could decrease the fly's population density by 50 percent.
The University of Jaén collaborates with Castillo de Canena on the competition, which this year extended its international reach by bringing in UC Davis to help with judging.
The UC Davis judges: Dan Flynn, executive director of the Olive Center; Selina Wang, the center's research director and an adjunct professor in the Department of Food Science and Technology; Louise Ferguson, a Cooperative Extension specialist in the Department of Plant Sciences; and Elda Vitanovic, an entomologist and Fulbright Scholar from the University of Split and the Institute for Adriatic Crops and Karst Reclamation, both in Split, Croatia.
Flynn joined the president of the University of Jaén in presenting the award to the winning research team during an April 7 ceremony at the castle owned by Castillo de Canena.