The university is saying goodbye to the plastic bottles, bags and food containers that are choking our oceans and harming our health
The University of California is taking a stand against the throwaway culture that is choking our oceans and landfills with single-use plastics.
Under a new policy announced today (Aug. 24) all 10 campuses will phase out single-use plastic bags in retail and dining locations and then eliminate single-use plastic food service items and plastic bottles.
The move is part of a bold new commitment to help UC achieve its zero waste goals.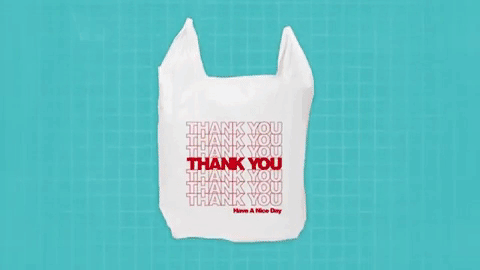 Given that the 10-campus UC system has such significant purchasing power across California, the new policy will accelerate efforts to eliminate single-use plastics, which have become a major environmental threat around the globe.
Less than 15 percent of single-use plastic gets recycled in California because the cost of recycling exceeds the value of the resulting material. Most plastic bottles and other single-use items wind up in landfills — or worse — make their way into our oceans and rivers, where they harm wildlife and enter the food chain.
"The persistent environmental damage wrought by plastics on the environment and human health is well-known," said David Phillips, associate vice president for UC's Department of Energy and Sustainability. "With changes in the recycling industry that make it more difficult to reuse plastic products, the clear solution is to phase out single-use plastics so they never enter our waste stream in the first place."
Students across UC have helped champion the new policy. Since August 2019, the statewide, student-directed non-profit organization CALPIRG collected more than 12,000 student signatures through its Plastic-Free Seas campaign in support of phasing out non-essential, single-use plastic across the university system.
"Students are more conscious than ever of the consumption of plastic and its negative impact on our environment and public health, so we're thrilled that our institution, which has so much purchasing power in California, is taking major steps to eliminate single-use plastic," said UC Berkeley graduate Nicole Haynes, CALPIRG's statewide Plastic-Free Seas coordinator.
The new policy will build a culture of support for UC's zero waste goals, but most importantly, it will incentivize vendors to develop reusable or compostable packaging for their products, said Anne Brown Krieghoff, recycling and sustainability program manager for UC Irvine's facilities management.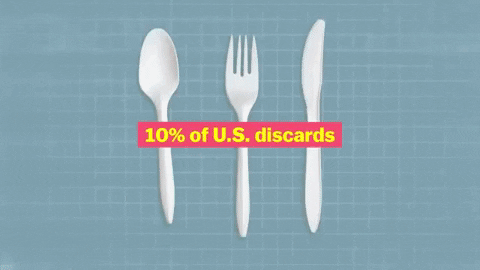 "That's the real game-changer," Krieghoff said. "We can say, 'It's in a container that doesn't work for our policy.' The producer now has to listen to the consumer. That's what's going to be so revolutionary."
And that kind of change will be happening at scale, once campuses are able to resume normal operations.
UCLA, for example, typically serves about 30,000 meals a day just through its residential dining halls, with roughly half of those meals involving disposable, single-use materials, said Erin Fabris, UCLA's sustainability manager for housing & hospitality, who was part of the Zero Waste Working Group team that developed the policy.
"When you multiply that number across the 10 campuses, you see how significant the policy is," Fabris said.
That's the real game-changer. We can say, 'It's in a container that doesn't work for our policy.' The producer now has to listen to the consumer. That's what's going to be so revolutionary.

Anne Brown Krieghoff
And although the global pandemic had people initially thinking that safety demanded that we return to single-use bags and packaging, the evidence now seems pretty clear that reusable packaging can be just as safe, as long as good hygiene is practiced, she said.
"At least right now, there is a concern that anything reusable is unsafe because of COVID-19, but a lot of the data show that there isn't a real risk from reusable products."
Campuses will phase out single-use plastics as follows:
Jan. 1, 2021: Plastic bags in retail and food service establishments will be eliminated
July 1, 2021: Single-use plastic dining accessories (e.g., straws, utensils, stirrers) will be eliminated and replaced with local compostable or reusable alternatives, with exceptions for accessibility needs.
July 1, 2022: Dine-in facilities will provide reusable food service items (e.g., plates, cups, clamshell containers) for food consumed on site and to-go facilities will provide reusable or locally compostable alternatives.
Jan. 1, 2023: Campus food service operations will phase out the purchase, sale and distribution of single-use plastic beverage bottles. To support this change, UC locations are encouraged to install water refill stations.
The systemwide policy allows campuses to tailor how they implement the changes to meet the location-based needs of their food establishments and retail services. For instance, UC Berkeley has already enacted a wider-reaching local policy to eliminate all non-essential, single-use plastics by 2030, while UCLA is finalizing a policy with earlier implementation.
---
Learn more about single-use plastics and how, and why, we should change our reliance on them, from the University of California/Vox video series, "Climate Lab":
Banner photo: iStock/Anna Derzhina