September 20, 2021
UC Newsroom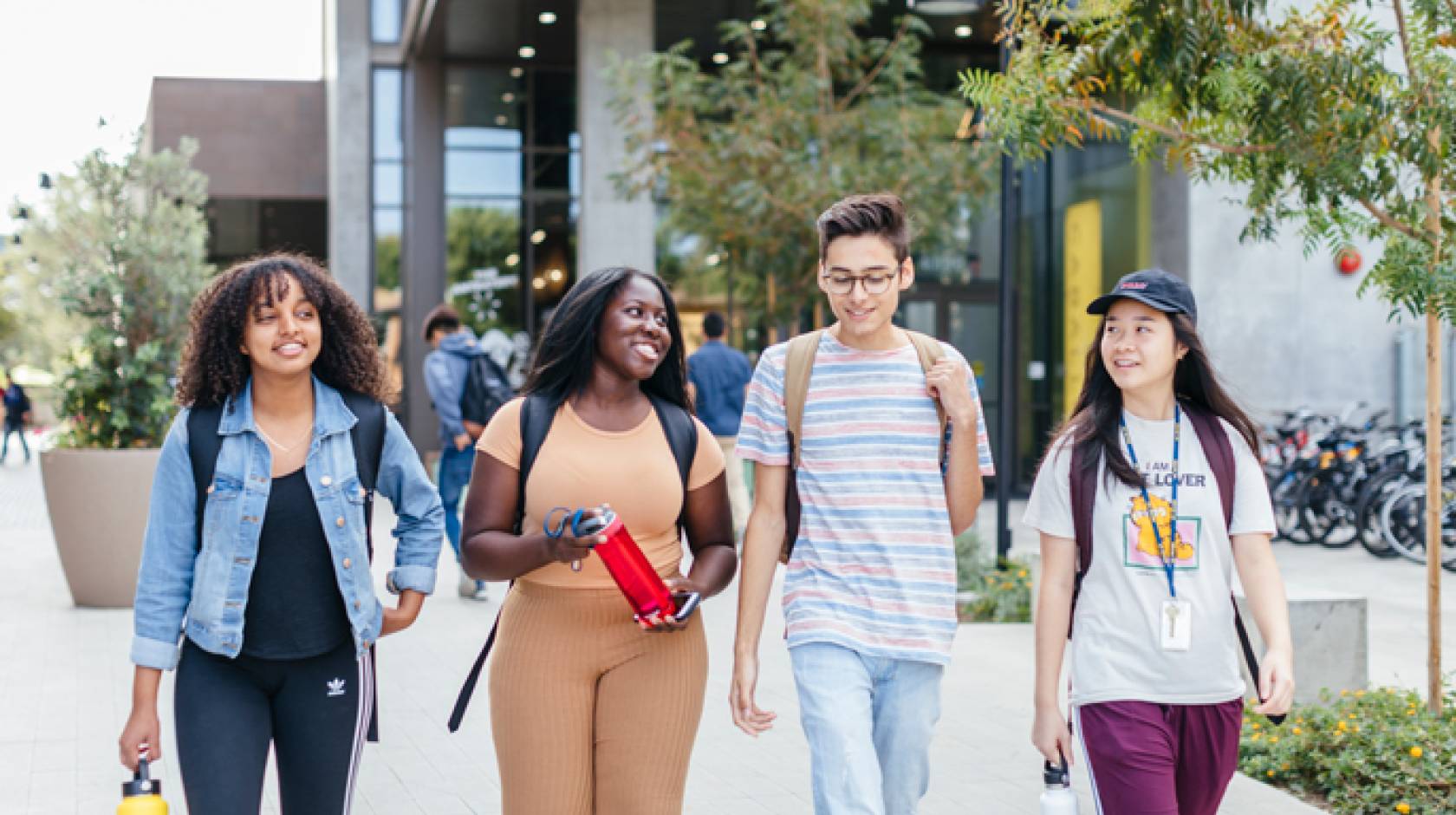 Credit: Elena Zhukova/University of California
The University of California was honored today (Sept. 20) with a 2021 Higher Education Excellence in Diversity Award from INSIGHT Into Diversity magazine.
UC won the award based on its strong commitment to diversity and inclusion, particularly its focus on recruiting and retaining diverse students and staff, Lenore Pearlstein, publisher of INSIGHT Into Diversity magazine, said in a press release. The other factor was the high level of support by UC leaders for UC's diversity and inclusion efforts.
"We strive to reflect California's full diversity across our campuses every day. Respecting and celebrating diverse views, life experiences and backgrounds is essential to UC's standing as a world-class institution," said Yvette Gullatt, vice president for Graduate and Undergraduate Affairs, vice provost for Equity, Diversity and Inclusion, and chief diversity officer for the University of California.
"We're pleased and proud to see that commitment recognized today."
A few highlights of UC's commitment to serving all Californians:
UC admitted its most diverse class of California freshmen in history this year, with 43 percent of students coming from underrepresented racial and ethnic groups;
Five of UC's nine undergraduate campuses are federally designated Hispanic-Serving Institutions and the remaining campuses are expected to follow suit soon;
UC has a strong partnership with the nation's Historically Black Colleges and Universities, which is helping it diversify its ranks of graduate students;
40 percent of UC undergraduates are among the first in their families to attend college;
Nearly 1 in 3 UC undergraduates has transferred from a community college;
A presidential policy, adopted this year, ensures that all individuals are identified by their accurate gender identity and lived or preferred name on University-issued documents and in UC's information systems.
The University will be featured along with 100 other HEED award recipients in the Nov. 2021 issue of INSIGHT Into Diversity following a rigorous selection process, Pearlstein said.
"Our standards are high, and we look for institutions where diversity and inclusion are woven into the work being done every day across their campus."
For more information about the 2021 HEED Award, visit insightintodiversity.com.