UC inventions on display at Tech Commercialization Forum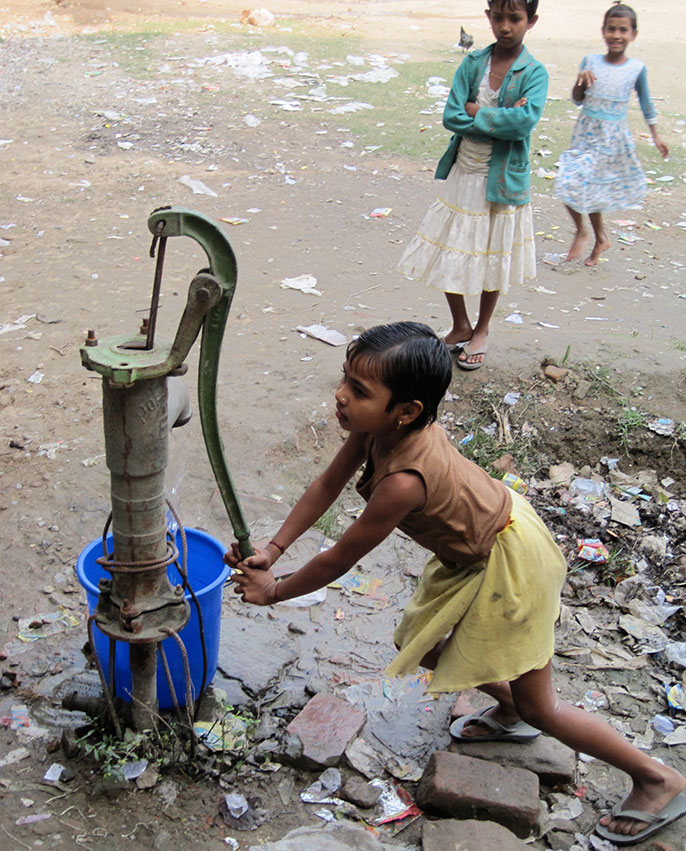 Tech commercialization
Highlights of 2013 University of California Technology Commercialization Report:
• 1,727 inventions reported
• 71 startup companies formed
• 395 U.S. patents issued
• $106 million in royalties and fee income received
Lawrence Berkeley Laboratory scientist Ashok Gadgil has developed an inexpensive and easily maintained system for removing arsenic from groundwater.
It's a breakthrough technology that could protect millions of people around the world from arsenic poisoning, a silent killer that is especially prevalent in the rural villages of India and Bangladesh.
Across the bay, a UC San Francisco orthopedic surgeon has tackled a different sort of epidemic — the thousands of young athletes who tear knee ligaments every year while playing soccer.
Dr. Jeffrey Lotz has developed a faster, better and cheaper way to assess whether an athlete is at risk for lower extremity injuries. His 3-D movement analysis system lets physical therapists and trainers assess an athlete's body mechanics in order to prescribe the right exercises to avoid injury.
The products of research
These two innovations are just a fraction of the commercially viable discoveries and inventions to emerge recently from the University of California — and part of what makes UC such a powerhouse of economic growth for the state.
UC researchers reported more than 1,700 new inventions last year, according to the recently released Technology Commercialization Report. UC inventions led to 71 new start-up companies and produced roughly $106 million royalty and fee income for the university.
UC President Janet Napolitano, speaking at the university's annual Technology Commercialization Forum on May 8, said that UC is committed to doing even more to help faculty, researchers and students bring their discoveries to the marketplace.
"Steering UC's cutting-edge discoveries through our labs and into the world economy is central to our mission as a public university," Napolitano said. "We are committed to supporting our faculty and students with a strong, nimble infrastructure that will help them pursue patents and develop start-up companies, and we will continue to develop partnerships with industry and investors."
Gadgil and Lotz were among 20 UC inventors to showcase their innovative research at the forum. The work spanned a huge array of fields and came from eight UC campuses and Lawrence Berkeley National Laboratory.
Improving life and environment
At UC San Diego, a clinical trial is underway to test an oxygen delivery system for people with chronic pulmonary obstructive disorder (COPD), a respiratory ailment. The system automatically responds in real time to a patient's changing oxygen needs, delivering the right amount of oxygen with each breath.
"Our goal is to increase the autonomy and mobility for people with COPD," said Dr. Xaxier Soler, associate director of UC San Diego's pulmonary rehabilitation program. "We want to extend their quality of life."
The technology was developed by co-inventors Stephen Roberts and David Lischer — the latter a COPD patient who was frustrated that current oxygen devices limited his activity levels. Lischer has tested a prototype of the new device since 2010, and it works well enough that he now goes skiing, Soler said.
At UC Davis, Basam Younis has developed the next generation of water disinfection systems using UV light, rather than chlorine, to eliminate pathogens. Younis' system achieves a higher level of water purification than earlier UV systems — and does it at a lower cost.
Better yet: His system has proven to be particularly effective at eliminating what Younis referred to as "emerging contaminants" — things like pharmaceuticals, flame retardants, human hormones and care products — which increasingly are found in water supplies.
Public benefit
Steven Beckwith, UC's vice president for research and graduate studies, said that the breadth and depth of innovation is a reflection that UC has created an "ecosystem of discovery" across its campuses and labs.
"This is the largest, and without a doubt, the most prestigious university in the world," Beckwith said. "Our researchers tackle complex issues and look to answer some of the biggest questions that society has. And ultimately, we are looking to create a benefit for the public."